Chocoholics, listen up – if you've never tried a chocolate brownie pizza… you're in for a treat.
This pizza recipe is pure dessert bliss. This perfect dessert doesn't just taste good, either.
It's also incredibly easy to put together and arguably, the most versatile brownie dessert pizza recipe you'll ever stumble across!
Once your brownie is baked, you can go ahead and top your brownie pizza recipe with anything your heart desires – from chocolate chips and peanut butter cups to cream cheese and fresh strawberries.
Play around, have fun, and get ready to dive into the ultimate pizza party.
Keep ready to discover our easy brownie pizza, and prepare to serve up the ultimate crowd-pleaser.
Easy Brownie Pizza Recipe
We'll offer up a few variations of this fun dessert for you to follow, but we'll kick things off with our favorite take on this easy treat.
Ingredients
Non-stick cooking spray
Brownie mix (there's no specific brand you should be using, so use whatever brownie mix you can't help but devour!)
Vegetable oil (1/3 a cup)
3 tablespoons of water
Chocolate fudge flavored frosting (your preferred brand)
Eggs (Use as many as your brownie mix box suggests)
Toppings of your choice: this is where you get to have fun. You can add your own toppings to this delicious brownie pizza, from berries or candy to caramel syrup and your favorite sweet treats. For the purposes of this article, we'll be using:

Peanut butter cups (1.5oz)
Hot fudge topping (1 jar)
Caramel flavored sauce topping (1 jar)
Method
Start to preheat oven to 350°F, and spray your chosen pizza pan with a generous amount of non-stick cooking spray. Ensure your pizza pan is covered completely to prevent your chocolate brownie pizza from sticking.
Now, prepare brownie mix in a mixing bowl according to the packaging instructions. You will also need to add in your vegetable oil, water, and an egg or two (check your own recipe notes for guidance).
Spread your prepared brownie mix evenly onto your greased pizza pan and bake it for between 15 and 20 minutes. Allow it to cool completely before moving on to the next instruction.
If you're using a chocolate frosting, begin to spread this across the top of your brownie. Now, top your brownie with our favorite candies, or in our case, chopped-up peanut butter cups and other candies.
Finally, heat up your caramel and hot fudge toppings according to the instructions, and gently drizzle them over your brownie pizza. Cut your brownie dessert pizza into small portions and serve!
Berry Brownie Pizza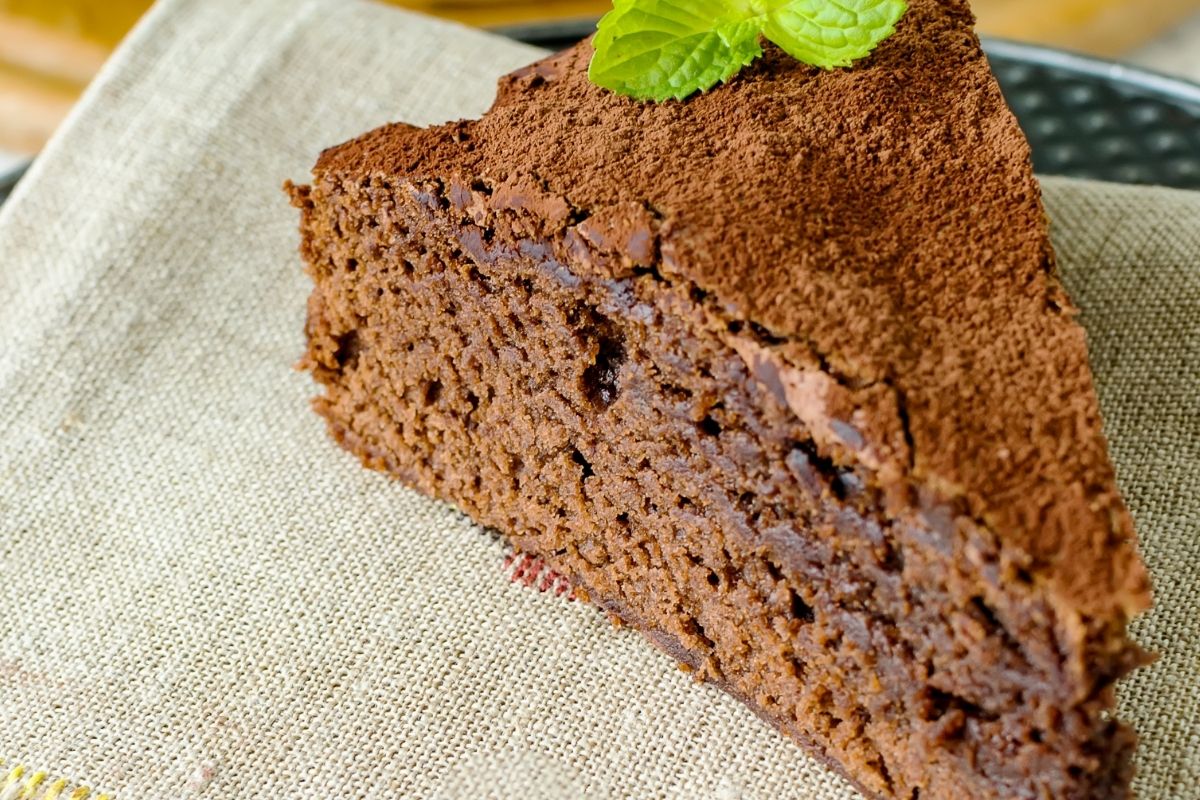 Fancy something a little different? Take a look at our berry brownie pizza recipe below.
Ingredients
One packet of brownie mix
1-1/4 cups of milk
One packet of vanilla pudding mix
Two cups of berries (mixed and fresh)
Pecan nuts and chocolate syrup
Method
Preheat oven to 350°F. Prepare your brownie mix according to the package directions. Once you've mixed this up in a large bowl, spread your mix onto a greased and ready pizza pan.
Now, bake your chocolate brownie pizza mix in the oven for approximately 15-20 minutes, or until your toothpick inserted in the center comes out clean. Once cooked, cool your brownie pizza on a wire rack at room temperature.
In a separate large bowl, mix together your pudding mix and 1-1/4 cups of milk with an electric mixer or by hand. Whisk for approximately two minutes. Now, let your mix stand and set for another two minutes. Once set, add in your whipped topping, and spread it evenly across your brownie crust or brownie base.
Now for the fun part. With your brownie dessert pizza cooled and ready, you can begin creating this infamous family favorite fruit pizza. Arrange berries to your liking across the top of your brownie dessert pizza, and add a drizzle of chocolate syrup. If you want to, add on a small helping of chocolate chips for an extra chocolatey helping. Finally, finish off your fruit pizza with a drizzle of pecan nuts, and leave your brownie dessert in the refrigerator until it's cool.
Berry Brownie Pizza Tips
This delicious recipe is so versatile that there are plenty of ways to make it taste great.
However, we'd recommend using strawberries in your berry mix and adding a pinch of vanilla extract into your mixing bowl before you start to bake your brownie.
Playing around with toppings and adding extra berries like strawberries will help you find the best flavor for your brownie pizza.
Halloween Brownie Pizza
Want to make your brownie pizza a real crowd-pleaser for the holidays? Simply follow one of the recipes above and change your toppings!
To make this brownie pizza a spooky dessert, add on a selection of different toppings or throw some orange food coloring into the mix.
Make your brownies spooky by adding on themed edible decorations such as spider webs and ghosts, or incorporate some of these infamous fall flavors such as pumpkin, pecan, or cinnamon.
An extra helping of vanilla extract is a sure-fire way to make your pizza pop, too.
If you really want to keep on theme, why not try adding a sprinkle of candy corn and chocolate chips to your dessert pizza?
The Bottom Line
Let's face it, who doesn't love brownies? What could be better for a chocoholic than a chocolate dessert pizza packed with even more chocolate and candy?
Whatever the occasion, a brownie dessert pizza can be tweaked and changed to suit any palette and any party.
Whether you want candy or berries or chocolate chips or nuts, once your brownie is baked, this dessert can be topped with a sprinkle of delicious sweet treats that'll taste so good, you'll have the whole family coming back for more!
So, get your packet mix ready and have plenty of candy to hand, because our easy brownie pizza recipes are not to be missed.