Few things scream Yorkshire quite like a good fat rascal cake. Originating in North Yorkshire in the 19th century, a fat rascal (also known historically as a turf cake) is a cake similar to a scone or rock buns in both its ingredient list and its flavor, though it was typically made as a way to use leftover pastry.
This simple cake, a favorite of first lady Edith Roosevelt, has been steadily gaining popularity outside of the Yorkshire region since the 1980s, with many people choosing it as a great addition to an afternoon tea selection.
I'm bringing this list to you, sat just around the corner from Betty's Tea Room in York, said to be the originator of the modern fat rascal, and who actually owns the registered trademark for the name 'fat rascal'.
Okay, technically the name is owned by the Betty's in Harrogate, but I'm still counting it.
So with that in mind, here are 15 great-tasting recipes if you're wanting to bring the spirit of Yorkshire home with you.
Traditional
As mentioned above, these cakes have been around in Yorkshire for a couple of hundred years and are even mentioned in some of Charles Dickens' work. So here I have added a collection of the best traditional fat rascal recipes.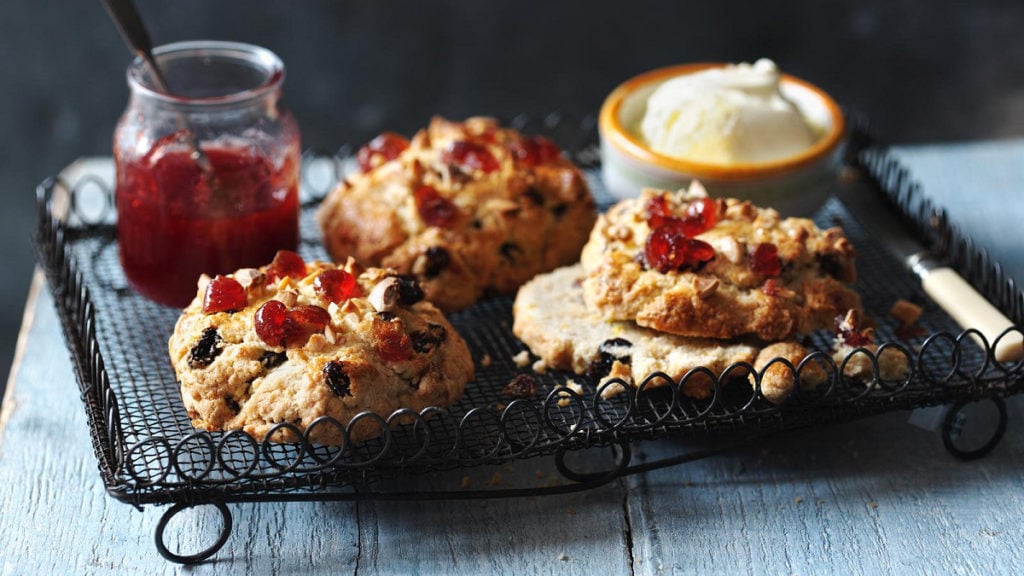 BBC Food is always great as a simple go-to for a lot of British sweet treats. This recipe is great and uses traditional ingredients, including lard (which will be where the 'fat' comes from in the name). The only other place you'll find these cakes is in York tearooms.
Ready in: ~50 minutes (cooking time can vary, depending on thickness)
Yields: 6 cakes
These cakes make a great brunch food, perfect with a vanilla flavor mascarpone. Waitrose sticks to a basic, traditional recipe here, though substitutes lard in for butter, as do most (if not all) of the rest of the recipes listed here in this article.
Lard is also handy for ensuring the mixture resembles fine breadcrumbs, which is essential for fat rascals.
Ready in: 45-50 Minutes
Yields: 6 cakes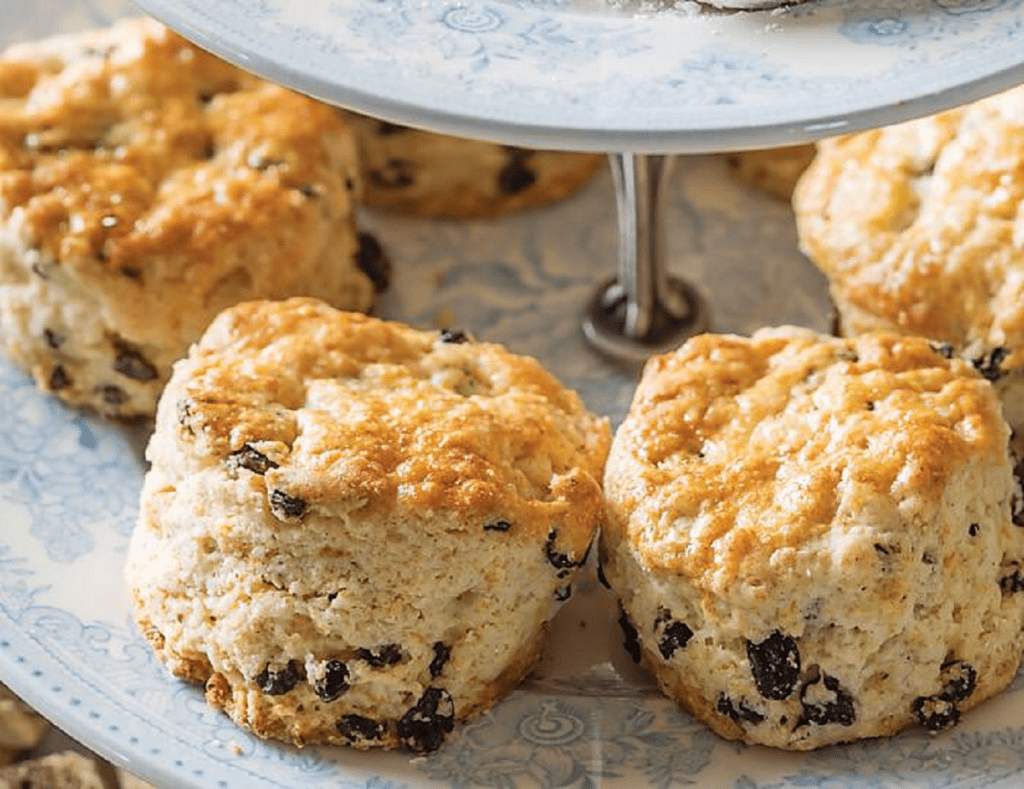 Far more similar to fruit scones than some of the other recipes listed here, Tea Time has shared this delicious creation that makes use of a variety of different spices for the perfect afternoon treat. These are best served warm with clotted cream, cold butter, jam, and tasty fruit.
Perfect with a cup of Yorkshire tea!
Ready in: 30 Minutes
Yields: 12 cakes
These delicious, citrusy cakes leave you wanting more just 5 minutes after finishing the last one. And at the end of the day, isn't that what defines a great cake? Plus, the inclusion of lemon zest and orange zest makes these fat rascals stand out amongst the others.
Complete with whole blanched almonds for a mouth and glace cherries for eyes, and you've got yourself a perfect fat rascal.
Ready in: 30 Minutes
Yields: 6-8 cakes
This baker suggests serving her traditional recipe fat rascals with Devonshire cream, lemon curd, and grandchildren (around the table, not in the mixture). Just make sure you allow enough time for the cakes to turn golden brown on the baking sheet, otherwise they'll be impossible to remove!
Ready in: 30 Minutes
Yields: 6-8 cakes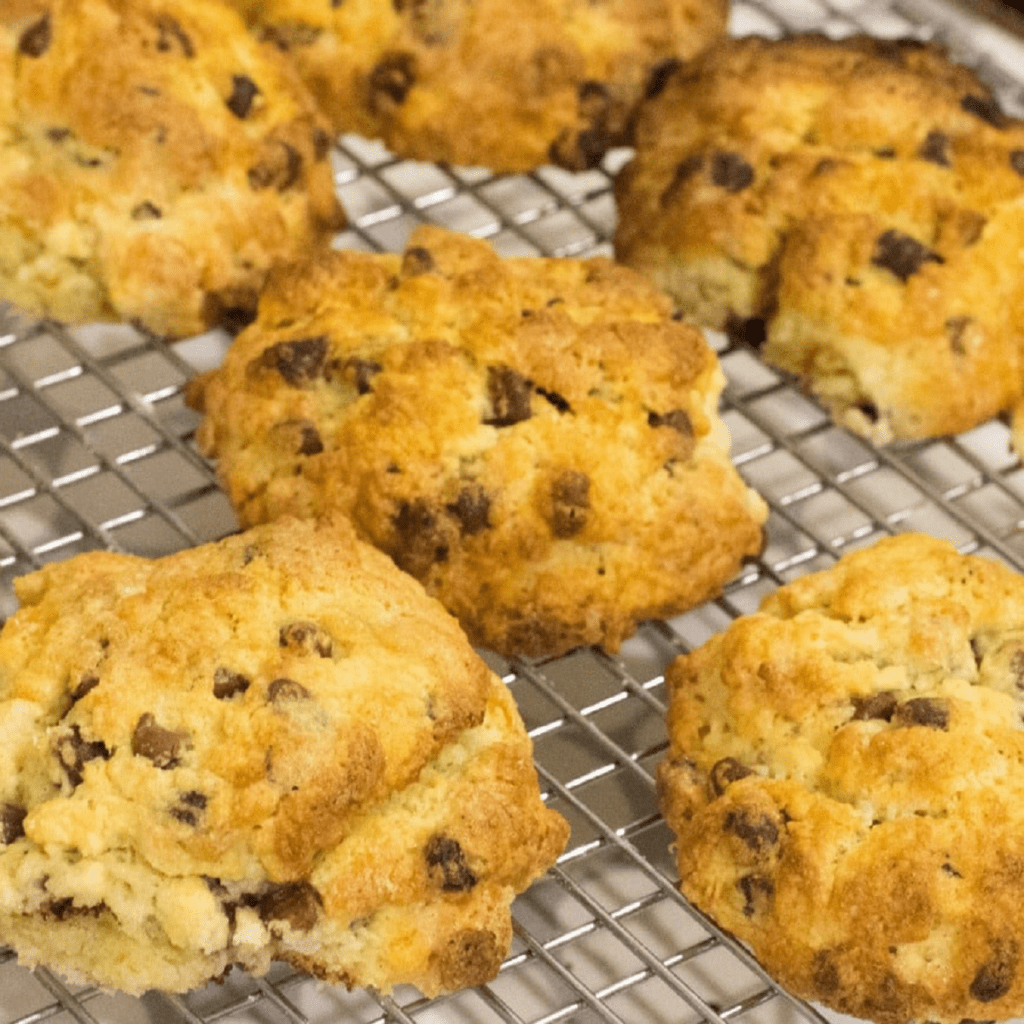 Thanks to the simplistic nature of a fat rascal recipe, this mum is able to rope her kids into creating a batch of great-tasting cakes. She claims that the real beauty of fat rascals is how easy it is to experiment and find the ingredients that work to satisfy the whole family.
So this recipe uses chocolate chips and candied ginger to create a twist that her whole family can enjoy (alongside the classic dried fruit). If you try this, you should see what you can add or substitute to find your perfect fat rascal.
Ready in: ~40 Minutes (depending on how 'into it' your kids are)
Yields: 8 cakes
Betty's Dupe
It should be noted here that Betty's fat rascals does a great job of keeping their actual recipe for their famous fat rascals a secret, but some dedicated lovers of cake have experimented enough to find results not too different from the official ones. This is probably the closest to the secret recipe.
The thing that makes these scones different is the shape and the fact that they're packed full of fruit and blacked almonds, with glazed cherries on top arranged to look like a face. Making these an adorable little snack.
Baker Karen Burns-Booth is a big fan of Betty's and used to stop by the tearoom during her lunch breaks from work. Her recipe uses butter instead of lard, which makes them slightly lighter than traditional fat rascals, but still includes as much mixed fruit and citrus peel that you can manage to fit in the pastry.
Just make sure you've got both self-raising flour and plain flour in your cupboard to complete this recipe.
Ready in: 40 Minutes
Yields: 6-8 cakes
This recipe gets straight to the point, and yields 8-10 delicious buns, depending on how big you want them to be (and who wouldn't want them to be on the bigger side?)
The key with these fat rascals is to generously brush them with beaten egg to allow the soft dough to turn golden brown.
Ready in: 25 Minutes
Yields: 8-10 cakes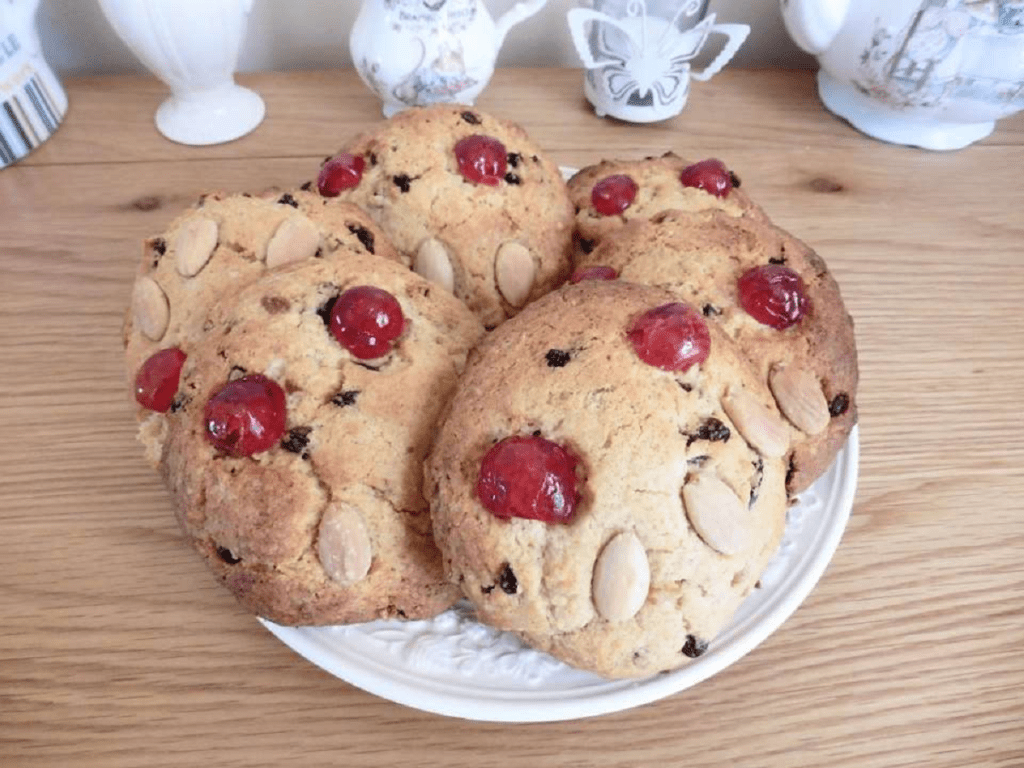 This particular recipe uses fewer ingredients and so is not an exact dupe of Betty's cakes. That said, it absolutely produces great quality fat rascals from a simplified recipe, and so is less complicated to bake.
Ready in: 52 Minutes
Yields: 8 cakes
For a fun festive twist on these traditional cakes, this baker uses brandy butter instead of regular butter. These cakes are great to give away as a gift, or to serve at the end of Christmas dinner. Fill the mixture with a bunch of mixed spice to intensify the Christmas flavors.
Ready in: 30 Minutes
Yields: 6 cakes
Something A Little Different
As with anything that has existed for a long time like this recipe, there will always be room to experiment and play with the rule book, just like some of the bakers in these next recipes have done.
This recipe is a great fine-dining twist on the classic and is sure to go down great with guests at your next dinner party.
Ready in: ~30 Minutes
Yields: N/A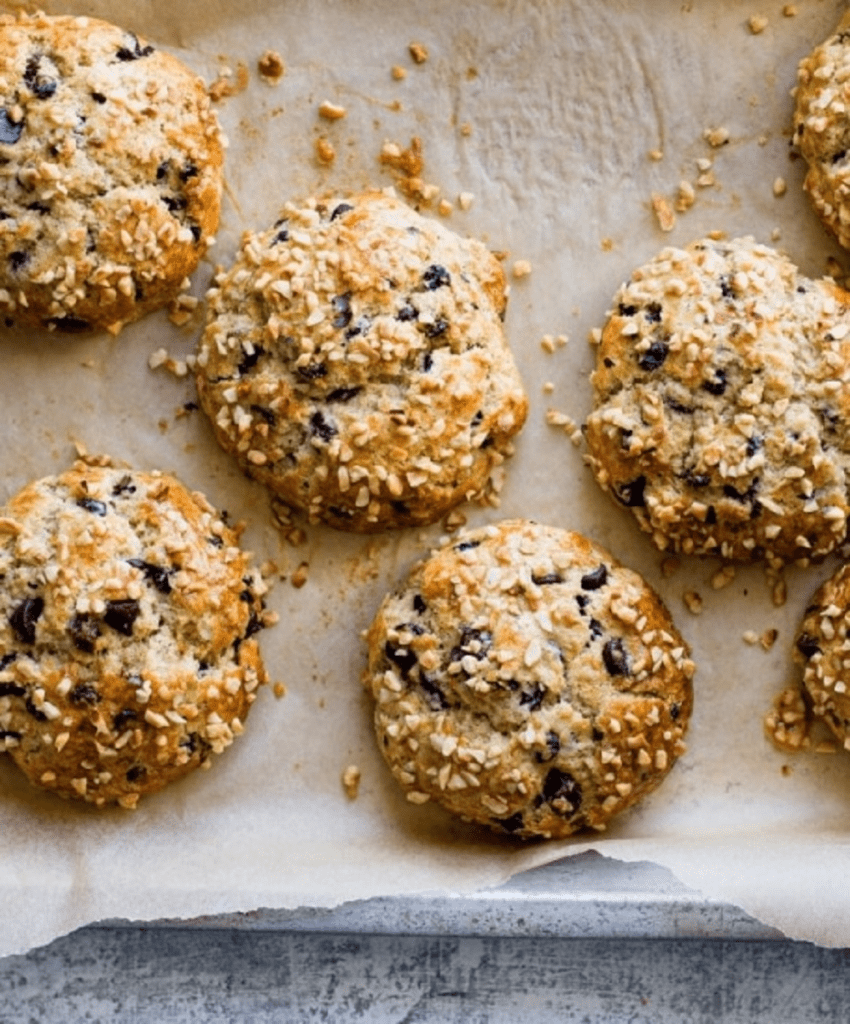 Having played around with spices and ingredients, David Atherton has shared his recipe for spiced fat rascals – these also include chocolate and hazelnuts for a more indulgent treat. Thanks to their shape, they also make a great dupe for the classic rock cake.
Ready in: 35 Minutes
Yields: 8 cakes
Balancing the mild taste of Wensleydale cheese and the sweetness of the fat rascals, this recipe does require a free subscription to CKBK but I think you'll find the combination of these two elements is worth it.
Ready in: 60 Minutes
Yields: 12 cakes
This recipe incorporates all the traditional ingredients but mixes them into a smaller, flatter, biscuit shape instead of typical thick scones, giving this recipe a much larger yield than the other recipes shared on this list.
Ready in: 40 Minutes
Yields: 25 cakes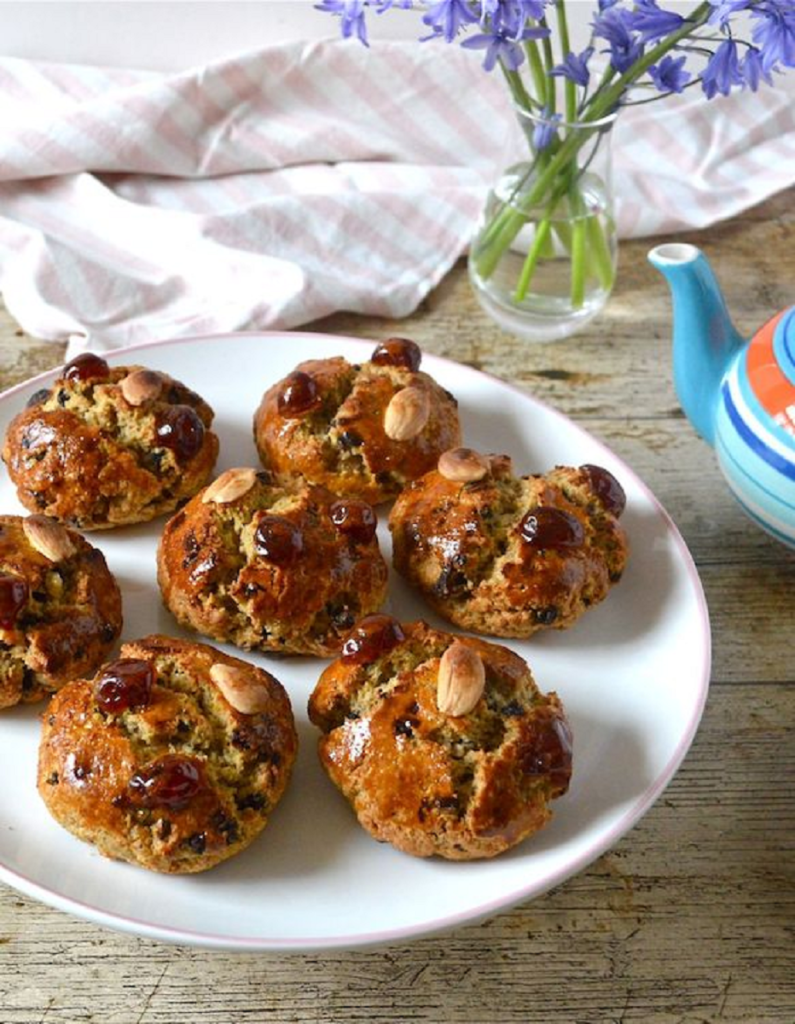 Tina and Thyme's fat rascal recipe creates a cake more similar to a rock cake than a scone but is no less tasty. Great to eat on their own, they also suggest that a bit of butter or cream never goes amiss.
Ready in: 30 Minutes
Yields: 8 Cakes
Good Luck
Hopefully, this list has inspired you to attempt one of these different recipes next you're in the mood to bake. Whichever recipe you decide to try out, you can always feel free to experiment, mix and match the ingredients and flavors in order to make your perfect fat rascal.
The beauty of traditional recipes is the ways in which they have changed over the years in different areas to suit the tastes of different people.
That said, the next time you find yourself near York or Harrogate you should try and make a stop into Betty's Tea Room to taste the pinnacle of traditional fat rascal flavor.