Teisen Lap is a comforting cake dish that originates from the UK. It features basic, cheap, easy to get hold of ingredients, and can satisfy even the pickiest of eaters.
In this article, you get to learn all about Teisen Lap, including its Celtic origins in the UK, a brief history, and of course some great recipes that you can really get your teeth into – literally! Then we'll top that off with a handy FAQ section on the subject.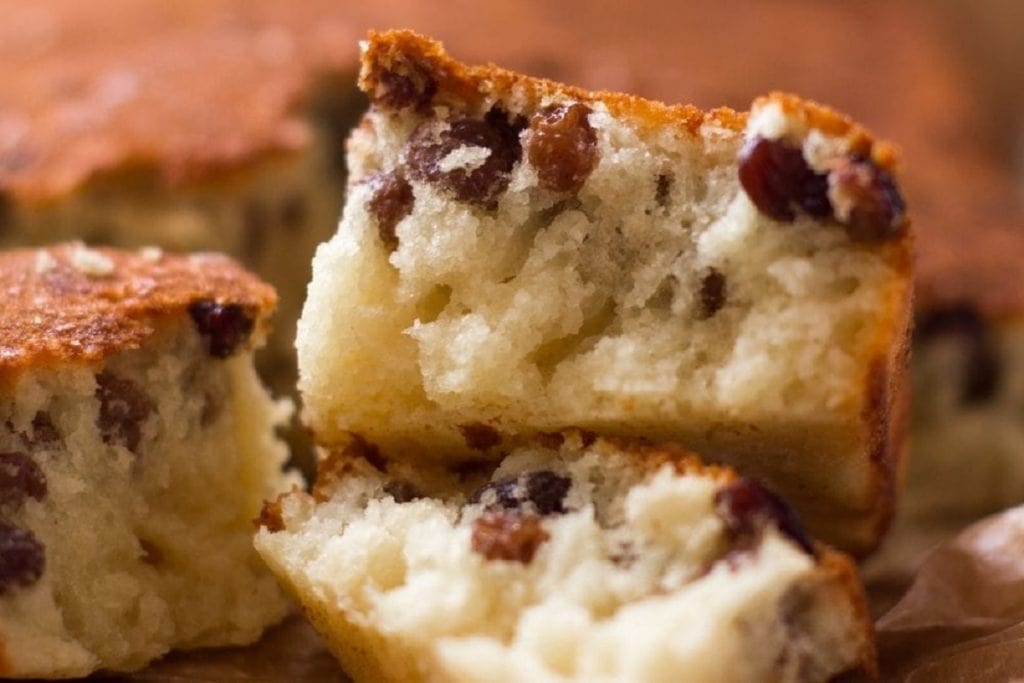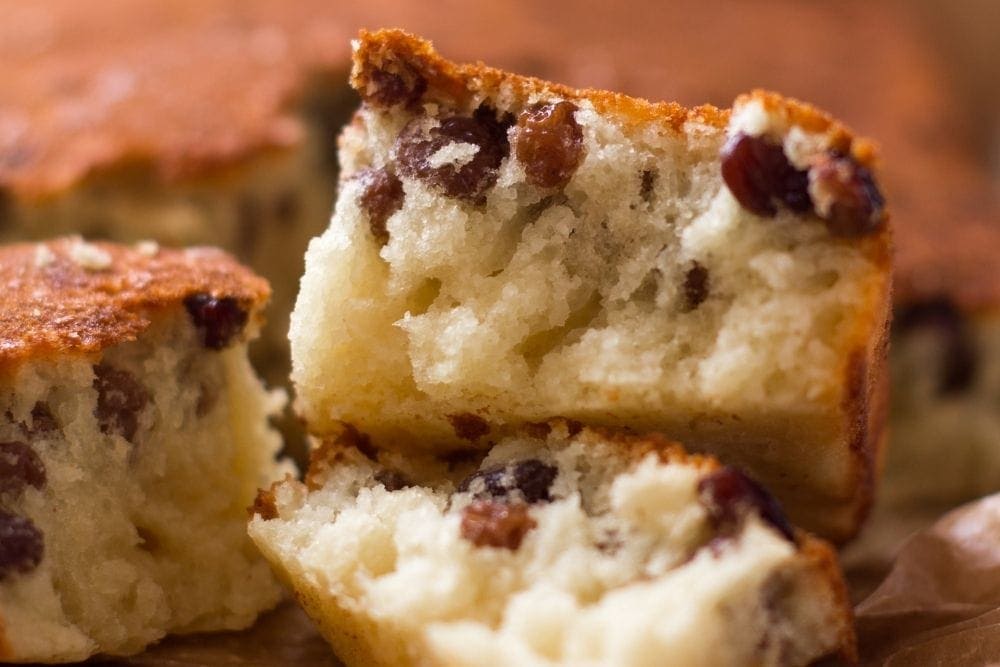 What Is Teisen Lap, And Where Did It Come From?
For those of you who don't already know, Teisen Lap is a nice, moist, easy to make, that originates from a small part of the UK called Wales.
Wales is a country in its own right, and is positioned to the west of England, and is not classed as part of England. Wales has its own language called Welsh, although most of its citizens speak English.
Teisen Lap is actually the Welsh name for the dish, and is pronounced Teeshan Lap. It literally translates to "Cake Moist", to which you can read "moist cake".
There are those who argue that Teisen Lap translates as "cake on a plate" but the cake has always been prepared in both round and rectangular tins. And some argue that it translates to "flat cake".
History Of Teisen Lap
Teisen Lap dates as far back as the 1820s. It's a Welsh farmhouse classic recipe and at the time was the go-to easy dessert to make for the working class families that populated Wales – particularly coal mining villages in south Wales.
Its popularity really grew during the coal age, when many Welsh coal miners would take the snack into the mines with them. The moist properties of the cake prevented it from crumbling in the miners' lunch boxes for a mid day meal underground.
The popularity of the Teisen Lap was still going strong during the Second World War, but at the time food was being rationed in the UK, so people did not always manage to eat it every week.
But despite its history as a popular Welsh dessert, it's still relatively little known. And it's not the most well known of Welsh baked goods, which is Welshcakes. And despite the name, Welshcakes are actually more like biscuits than cakes.
Teisen Lap Recipes
I was lucky enough to grow up in Wales, and got to taste real Teisen Lap first hand because my grandma used to make it. I've always loved it.
When I've tried to find the recipe again on the net since her passing, I was surprised by how few variations of the desert there actually are. But I have managed to find some great Welsh recipes to share with you.
But the really fun part comes when you take the basic recipe and experiment with your own ingredients additions and introduce more flavor to the mix!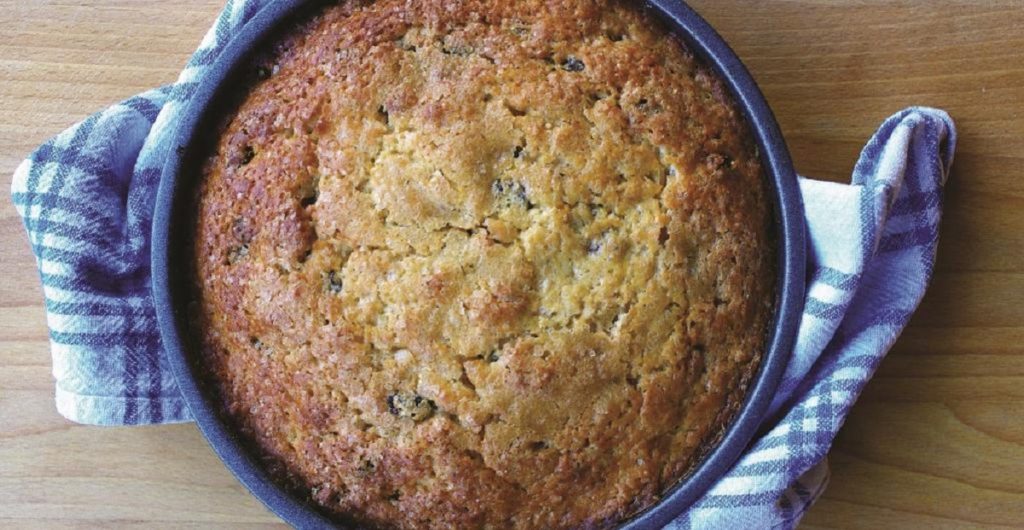 Source: Visit Wales
What I love about this version of the recipe is how you get to include dried fruit such as raisins. This really adds to both the taste and the texture of the cake.
You also get to add as much freshly grated nutmeg as you like, which really enhances the flavor.
This version of the recipe only has a prep time of 10 minutes and makes up to 12 servings.
And don't worry, you don't have to use Welsh butter, any butter will do, or you can use half butter and half lard for the fat.
For the full recipe, please click here.
What I love about this version of the recipe is that you can add mixed dried fruit with peel, rather than merely raisins.
And you also get to add a pinch of ground ginger, which makes for a more warming, more comforting cake.
And for additional moisture and sweetness, it also contains a whole tablespoon of black treacle.
In the picture for this recipe, the cake kind of looks like another Welsh cake known as Bara Brith, but I can assure you that Bara Brith is another type of cake entirely.
For the full recipe, please click here. There you will also find a complete nutritional breakdown.
Now, this grown-up version of the dish has some very interesting nuances that really make it something special.
Rather than featuring nutmeg, it has mixed spice instead, along with lemon and orange zest in place of raisins. And these ingredients really compliment the whisky sauce which comes out really creamy thanks to the inclusion of double cream.
And interestingly, it uses muscovado sugar rather than caster sugar.
For the full recipe, please click here.
What makes this recipe different from the other ones I've shown you so far is that it uses organic wholemeal spelt flour and organic baking powder rather than the more traditional plain or self-raising flour.
Other than that it follows the same general pattern with sultanas, mixed spice, and grated orange and lemon.
Serve on a dinner plate and store any leftovers in an airtight container.
For the full recipe, please click here.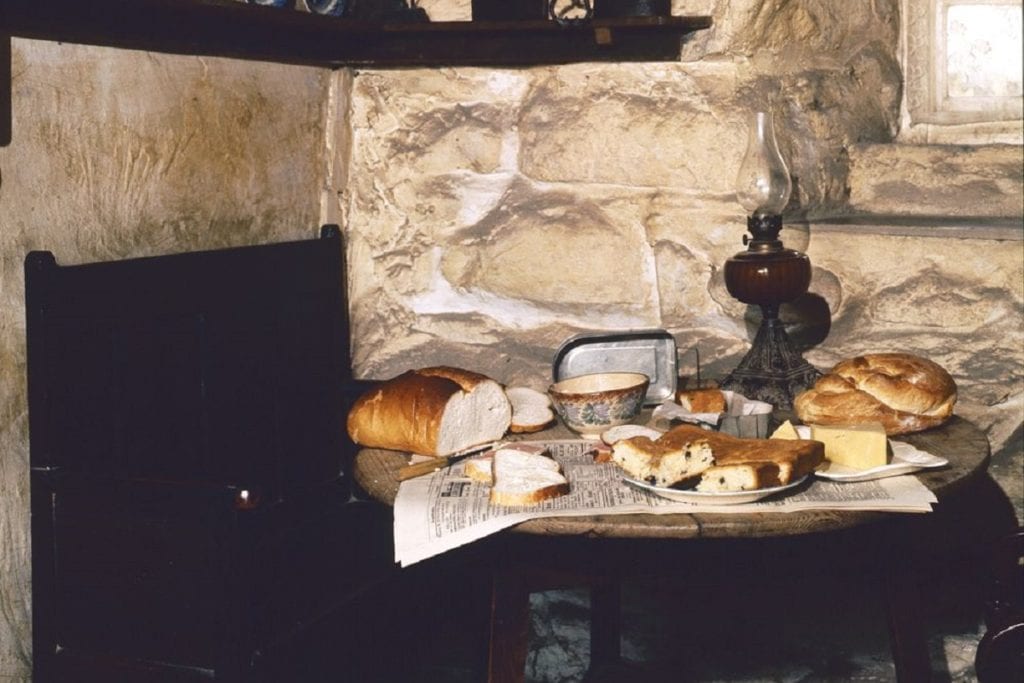 Source: Welsh Fare
What makes this recipe stand out against the ones I've mentioned so far, is that it features brown sugar rather than caster sugar, and it uses buttermilk rather than regular milk.
The brown sugar really compliments the nutmeg, and the buttermilk lends the cake even more moisture.
For the full recipe, please click here.
Where this recipe is different from the others listed so far is that rather than use butter, or a mixture of butter and lard, it uses margarine instead. This is super convenient because so many people are more likely to already have margarine at home rather than butter.
For the full recipe, please click here. But, there are other recipes on the same page, so be sure to scroll to the one you want.
Now, this is an interesting twist on the more traditional versions of the recipe…
In addition to the dried fruit, you also get to add a handful of glacé cherries and a pinch of ginger. It's really something.
For the full recipe, please click here.
What I love about this version of the recipe is that it suggests using cinnamon in place of the nutmeg, and this really transforms the dish.
For the full recipe, please click here.
The Nigella website is known for cataloging indulgent recipes, and this also goes for the Nigella version of Teisen Lap. In place of milk or buttermilk, you get to use cream instead.
For the full recipe, please click here.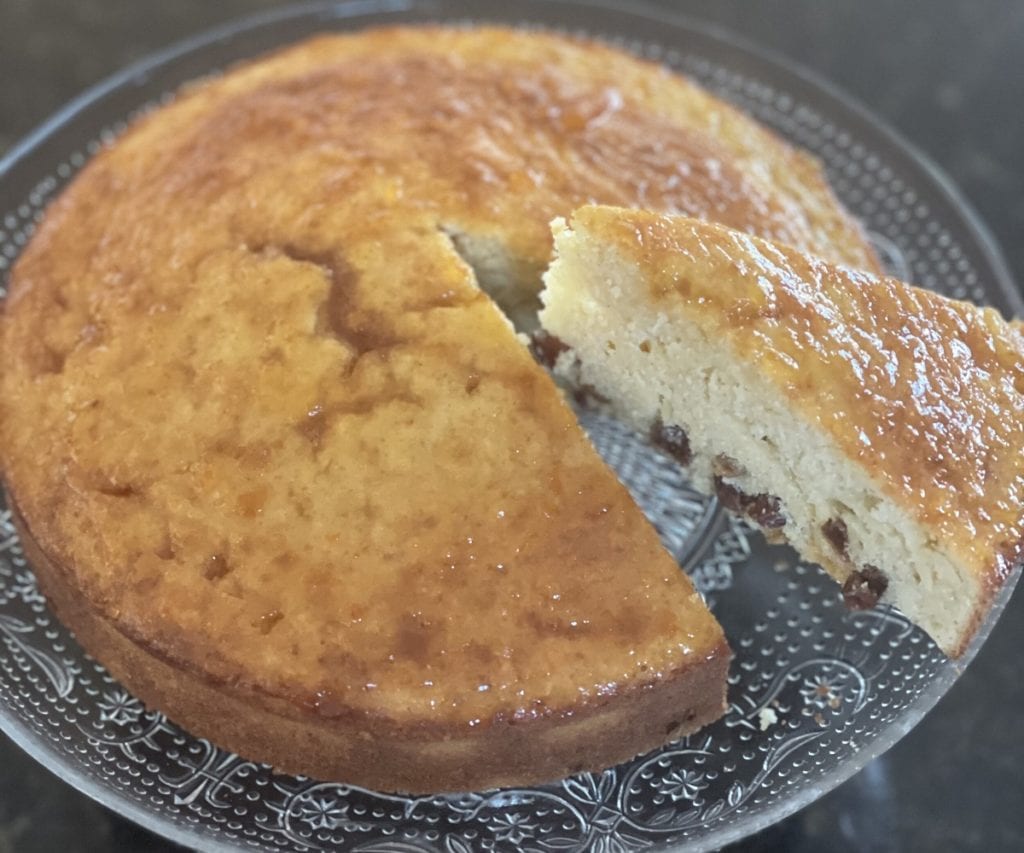 Source: Black Mountain Preserves
I just love this version of the recipe because you get to include orange marmalade, which really transforms the overall flavor.
For the full recipe, please click here.
What makes this version different from others so far, is that instead of using milk or buttermilk for moisture, you add sour cream instead. Which you're probably more likely to already have at home compared to buttermilk.
For the full recipe, please click here.
This version of the recipe has a different mix of spices to the others. More specifically, it's half a teaspoon each of nutmeg, ginger, allspice and turmeric. Very warm.
For the full recipe, please click here.
Frequently Asked Questions
What Is The Meaning Of Teisen Lap?
We mentioned this in our earlier sections, but it bears repeating here. There is still some debate around the literal translation of Teisen lap from Welsh to English. Not least because the word "teisen" is not the only Welsh word for cake.
But the word "lap" is considered to be a description of the cake, as moist or wet.
It is traditionally served as a flat cake on a plate, but this is not described in the cake's name.
What's The Difference Between Teisen Lap And Bara Brith?
Bara Brith is a far more well known baked Welsh good than its cousin Teisen Lap, and in photos the two cakes often look very similar. But there are some very important differences.
Although the two dishes use very similar ingredients, such as sugar, milk, and dried fruit, Bara Brith is actually a type of bread. And as such, one of the key ingredients found in it is yeast. And the result is a cake that rises, unlike Teisan lap which is more flat.