What is better than a spice cake to accompany your choice of hot beverage during the fall and winter months? Not much in our opinion. A spice cake is also so versatile that you can basically add any spices, fruit, or vegetables into the cake mix and are guaranteed to have a good outcome every time.
The first known records of spice cakes date back to the ancient Egyptians, Greeks, and Romans and have been a part of our diets as a species for thousands of years.
Generally, a spice cake is comprised of a mixture of several spices with predominant flavors that include nutmeg, cinnamon, clove, ginger, and allspice.
Allspice is derived from the dried berries of the Pimenta dioica plant (part of the myrtle family) and has flavors of nutmeg, black pepper, cloves and cinnamon.
All of these spices contain chemical compounds which when you eat them, can induce a warming effect in the mouth and body.
Got some of these spices lying around along with the usual cake ingredients (flour, sugar, eggs, baking powder, and the like)? Why not try your hand at some of these 15 spice cake recipes below?
This unique take on a traditional spice cake goes into the oven already frosted with a cinnamon and nut streusel to save you time and effort.
A streusel is a crumbly topping consisting of flour, butter and dark brown sugar with added ingredients such as nuts and spices that goes on top of pies, breads or cakes. A splash of vanilla extract balances out the intensity of the spices.
This is an easy dessert filled with warming spices (like cinnamon, nutmeg and allspice) and a fluffy texture. This cake is baked in a sheet cake pan and doesn't need extra frosting due to the inclusion of the streusel and only takes an hour to make from start to finish.
This spice cake recipe has stood the test of time and has been made over generations. What is great about this spice cake recipes is that is is finished off with the most decadent caramel frosting which completely compliments the warming spices in the cake.
The cake is a pretty standard mix but includes ingredients like shortening and buttermilk to give it a distinct flavor and mouth-feel. Buttermilk also makes for a moist spice cake.
The caramel frosting is made from scratch but you could use store-bought if you are pressed for time – just make sure the cake has time to cool completely before adding the frosting. The cake itself takes only 35 minutes to bake and is a shoe-in to become a family favorite in your house.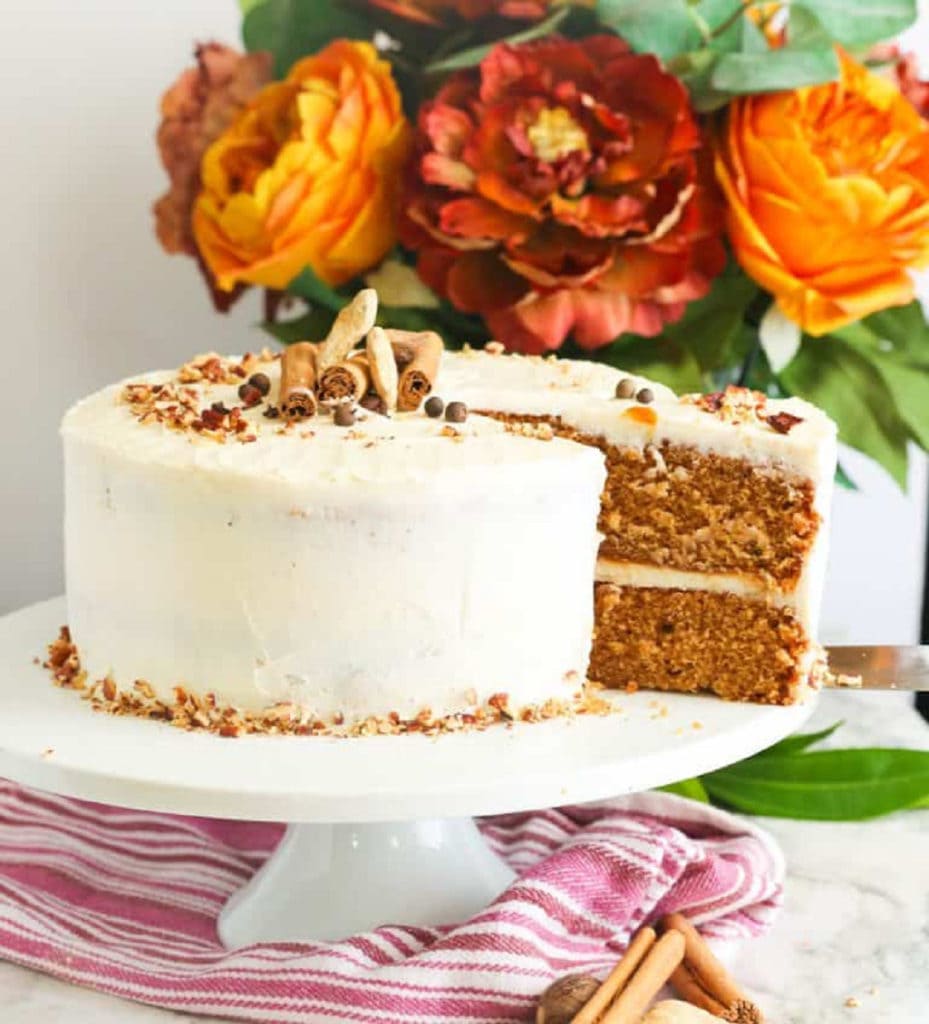 This moist spice cake is satisfyingly dense and a showstopper of a dessert with its two layers filled to the brim with the warming flavors you expect from a spice cake brought together with a rich and tangy cream cheese frosting.
With its comforting textures and flavors this spice cake is a fall favorite that is the perfect balance between sweet, spicy and savory flavors and is a must bake. The vanilla extract in the tangy cream cheese frosting balances out the flavors beautifully.
You will not require much baking finesse when creating this homemade spice cake recipe as it is super easy to make and even though it takes a total of 2 hours 45 minutes to make, it is well worth it!
It says it in the title: when baking this spice cake expect it to be super moist. This is because of the addition applesauce and apples to the base recipe which keeps the cake batter from over drying in the oven while baking.
The spice mixture also includes molasses which gives a rich and robust added layer of flavor to the cake. It is finished off with a very generous layer of cream cheese frosting to give you a dense, flavor-rich cake ready in just an hour and 20 minutes. Make sure to use both baking soda and baking powder to allow the cake to rise.
You can also make the moist spice cake ahead of time and freeze it for another time (up to 3 months) and when you need it, defrost overnight, make the frosting and serve.
Making use of oil, applesauce and buttermilk, you will achieve a fluffy, tender and moist cake with almost no effort.
Although this recipe uses homemade applesauce, you can use store-bought if you don't have that much time on your hands. However, the homemade applesauce is generally a bit chunkier than the store-bought versions and so add an extra layer of texture to the cake. This spice cake recipe also calls for a flavorless oil, like vegetable oil, to add to the moistness.
Because of its moist interior, you don't have to serve it with frosting but it adds another flavor element to the cake. This cake is ready under an hour and will serve 16 people so is great for family or friend get-togethers.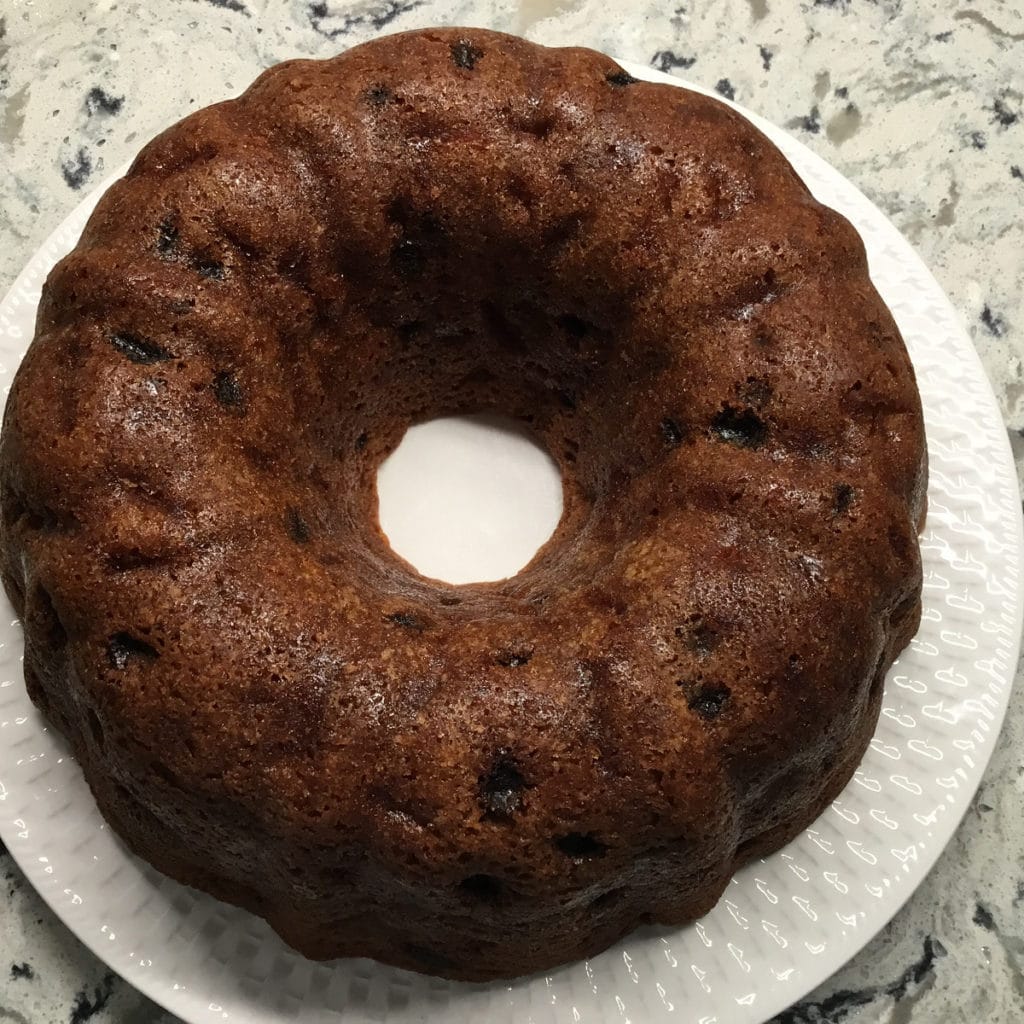 This cake recipe is great for when you have to make a dessert in a hurry- all you need are the staple ingredients for a spice cake along with three apples that are peeled, cored and chopped as well as some raisins.
This cake recipe is made in a tube or bundt pan and does not requirea cream cheese frosting- it is just sprinkled with powdered sugar. However, you can jazz it up a bit by serving it with caramelized pecans, caramel sauce, custard or whipped cream.
The cake bakes for an hour and the recipe could be adjusted to make muffins instead of the cake for a more breakfast-suitable variation.
Perfect for Halloween, Thanksgiving or any fall-time get-togethers, this pumpkin spice cake with cream cheese frosting is to die for.
This recipe calls for canned pumpkin puree but if you cannot find it for whatever reason in store, you can make your own pumpkin puree by steaming pumpkin pieces and processing them into a fine puree.
This recipe also includes and added textural element of pecans. You can serve it with any frosting you like- a maple syrup icing is a good alternative to use instead of cream cheese frosting.
Although not a conventional ingredient to use in cake mixtures, zucchini is a neutrally flavored vegetable and is a great way to include extra veg in your kids' diets without them knowing about it. It is quite similar in density to carrot cake and can have ingredients such as raisins, coconut and a variety of nuts added to it to suit your preferences.
Zucchini contains a lot of water and so be sure to drain off as much excess water from the grated zucchini as possible so that your cake does not come out cooked on the outside but doughy on the inside.
The cake does not need much fanfare and can be served without frosting and still be delicious (and nutritious).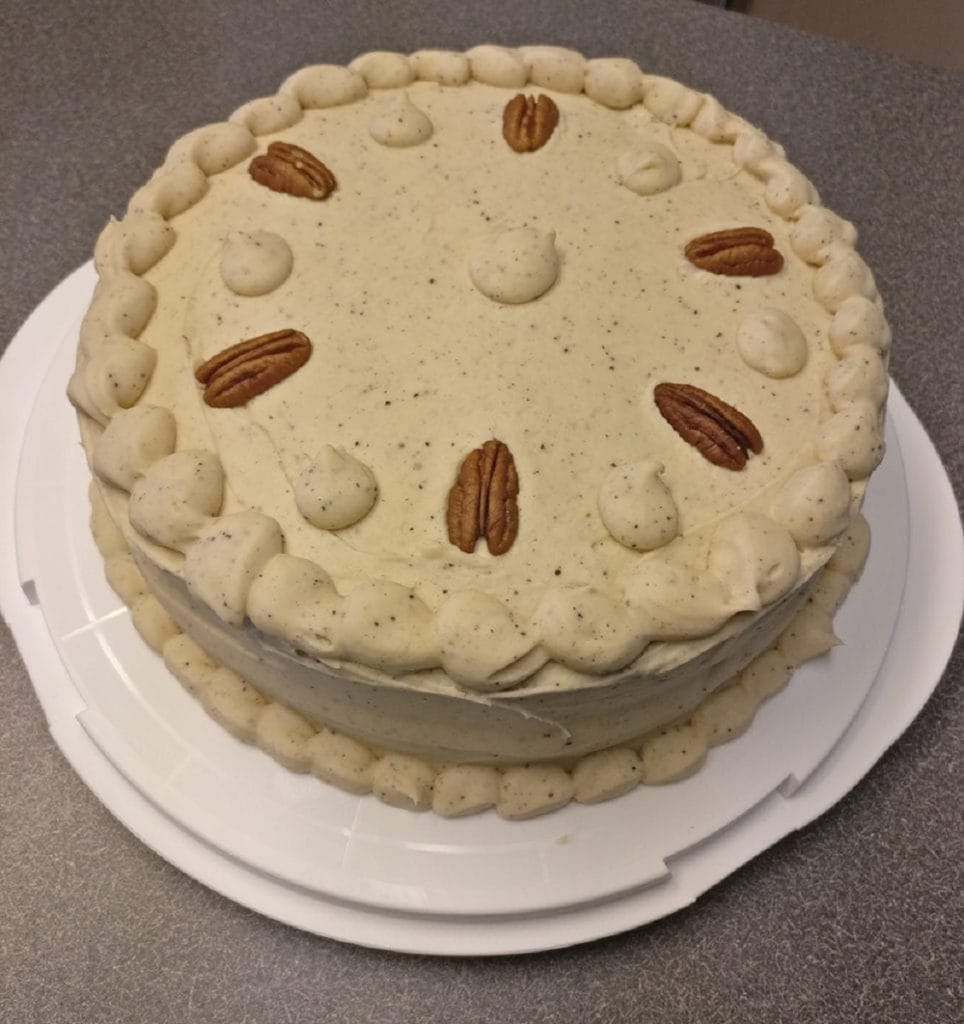 If you prefer a more muted spice flavor in your cakes, then this recipe using only one spice, nutmeg, is for you. This recipe is suitable for making cupcakes and is paired with a caramel icing for the frosting, but a cream cheese frosting or butter frosting would work well with it too.
Another variation on frosting could be creating a spiced coffee frosting to get a robust coffee flavor with the delicate cake.
The cake itself is crumbly and moist and takes only 25 minutes to bake when making 12 cupcakes. A truly simple and old-fashioned cake that is an amazing treat for any occasion.
Yes, you read that right… tomato soup spice cake. Don't be put off by this ingredient though! Tomato soup as a rich red color to this cake mix while keeping the cake moist and highlighting the savory notes present in the spices used in this cake.
It can be made into a single spice cake or 24 individual cupcakes with a decadently sweet cream cheese frosting on top.
This recipe is also suitable for making breakfast waffles and so is really versatile and easy to make. If you are partial to nuts, pecans also make a great addition to this cake.
It is always tricky to find good recipes of classic dishes for people who have dietary restrictions or allergies but this recipe takes the cake for a gluten-free alternative to the classic spice cake. It is easy to make as it is a one-bowl recipe and is made in a sheet pan (although this recipe works well as a layer cake or as individual cupcakes).
The result is a moist and tender cake (not the usual heavy and gummy type of texture you usually get from gluten-free cakes) that will leave you coming back for more even if you are not gluten intolerant.
It combines an array of spices with oil and eggs to give a light texture to the gluten-free flour and the finished product is topped off with a cream cheese frosting.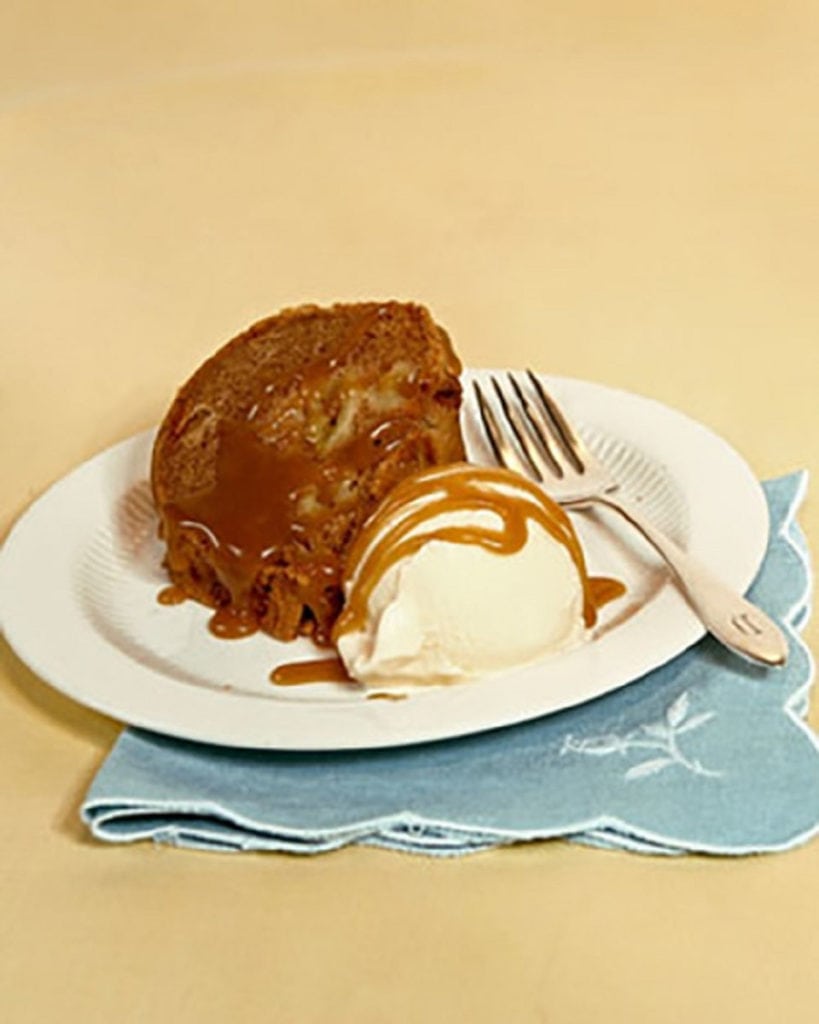 Would a list of cake recipes even be complete without including a recipe from the legendary Martha Stewart?
This apple spice cake recipe is from Dorothy Mae Brown first featured on The Martha Stewart Show in 2006. This is an oldie but a goodie using peeled, cored, and chopped Granny Smith apples, nuts like pecans, and walnuts and is finished off with a caramel sauce and is served with a scoop of vanilla ice cream.
It is super easy to make and is sure to be a family favorite and is an especially cosy addition to any winter menu!