Valentine's day is about showing you care, and what better way to show that affection than through a beautiful cake? We have collected 65 mouthwatering bakes for your special occasion, ranging from simple flavors to dramatic displays.
No matter what your preferences are, we will have something for you.
This red velvet cake is easy to make but looks divine. Piping the cream frosting might need some practice first.
This simple creation doesn't need a piping bag. Instead, you bake delicate and decedent cakes .
This isn't technically a cake, but the beautiful colors and smooth flavor make it a perfect valentine's day treat.
Made using coconut milk and cocoa powder, this chocolate cake will make your valentine drool. Make sure to create enough cakes for the whole day!
This chocolate mousse only has 4 ingredients. It's super simple but takes some time to prepare.
Perfect for a dinner party, follow Martha Stewart's recipe for a romantic bake.
This Valentine's day cake uses frozen berries and red wine, both of which can tie into your main meal or evening snacks.
Get your hands dirty with this decadent delight. You don't even need eggs to create this luxurious treat.
This vanilla cake uses raspberry and white chocolate buttercream to serve 12 people. The layers of cakes each have their own flavor.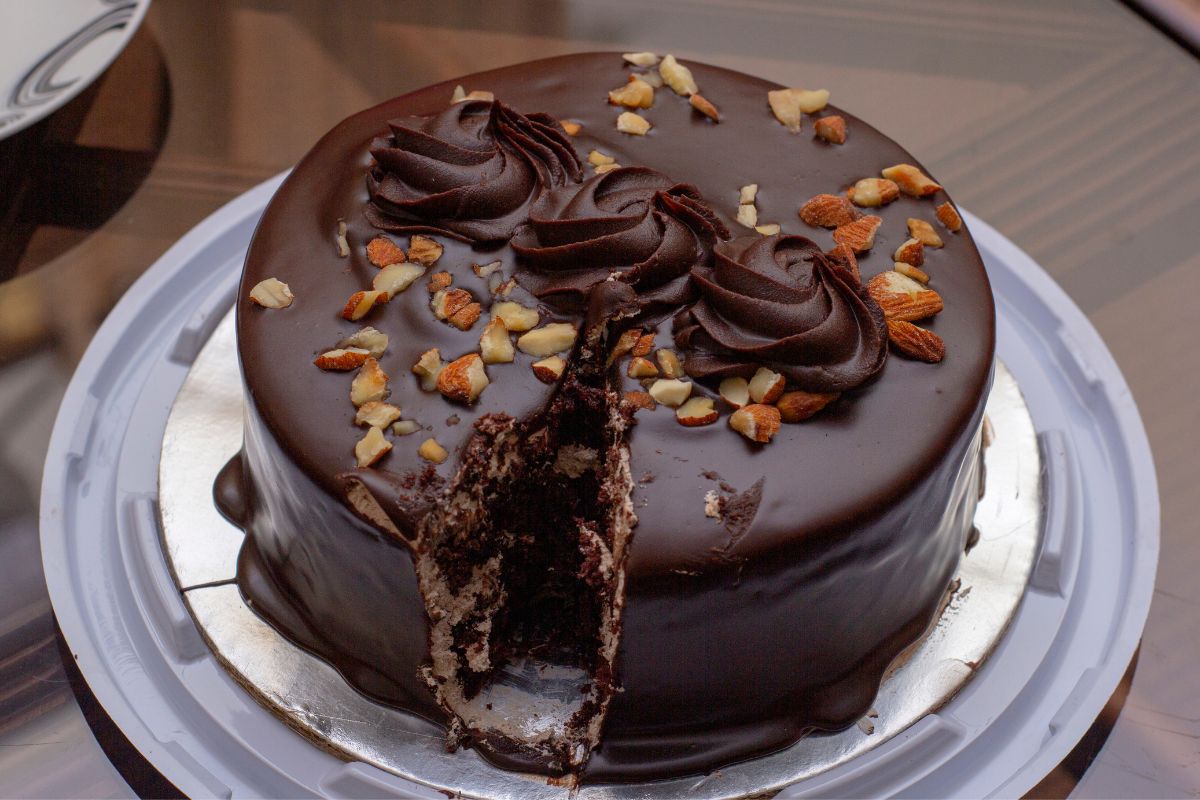 The dark chocolate glaze and blackberry buttercream make this cake feel like more than a celebration.
This moist and sweet cake is easy to make and loved by everyone.
To get the decorations right, you will need a piping bag filled with hope and skill. Make sure you get some parctise in before valentine's day.
To make the gauche, you'll need heavy cream and a steady hand. You can make 4 cakes using this recipe, but we suggest starting with one.
This simple recipe is perfect for beginning bakers, so grab your mixing bowl!
Gold leaf is just one of the deluxe ingredients you'll need for this recipe.
Most valentine's day cake recipes take hours to create, but you can create this Matilda-inspired dessert in just 30 minutes.
Sprinkled with blueberries, this cake is complex but delicious.
You could create over 99 valentines day cake recipes with just Rice Krispies alone. But we will keep our suggestions varied by only showing you the best options.
Using cream cheese, cake flour, and a good helping of Nutella, you could make this for breakfast lunch, or dessert.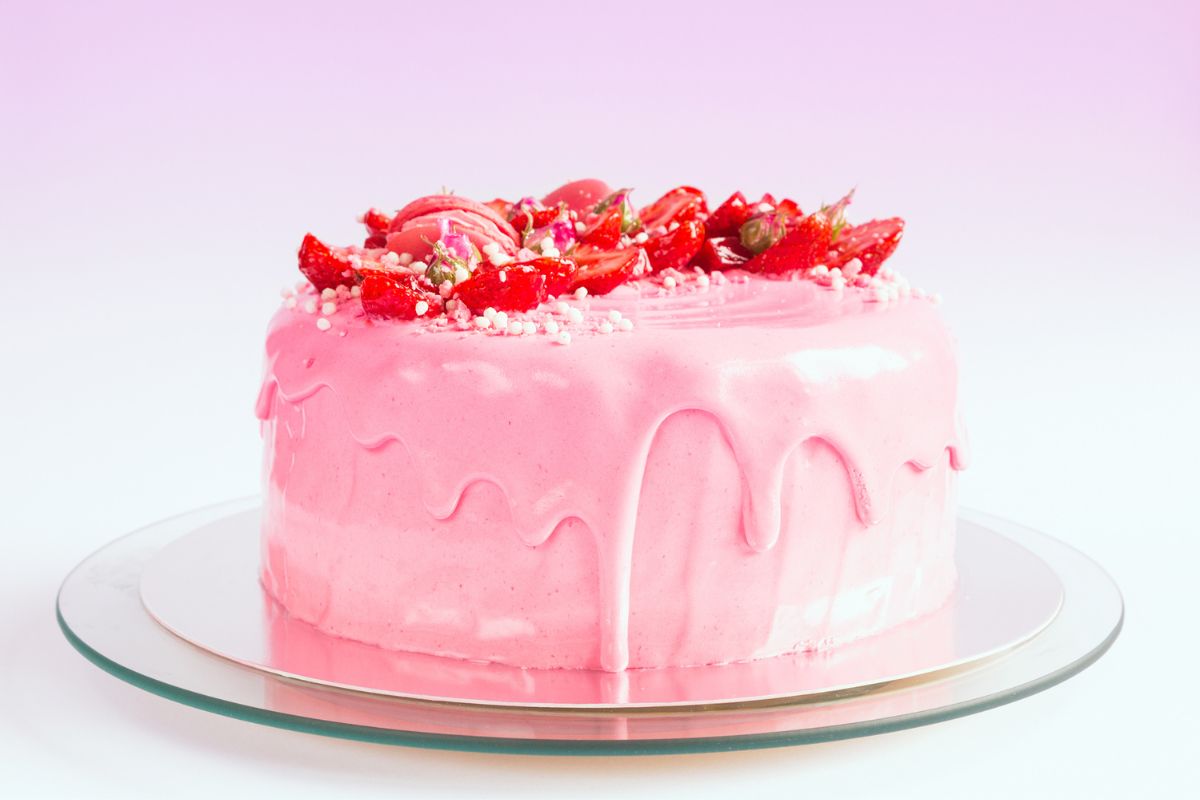 If you like the look of red velvet but aren't a fan of the taste, then try this recipe instead. The main flavor of these little cakes is Rhubarb.
Meringues can be hard to create, but if you have a whisking machine you can create those peaks with ease.
This recipe doesn't require a lot of ingredients, but you will need parchment paper and a duel set cookie cutter.
Serving 10 people, this gorgeous cake needs classic ingredients such as unsalted butter, sugar, milk and eggs, but it also needs something special – Strawberry puree.
These valentine's day cakes are perfect for a home dining experience. The recipe makes 14 little cakes, so invite everyone to your celebration.
Filled with raspberries and vanilla extract, you can recreate this recipe for any occasion – a birthday, celebration, or even your wedding.
This simple cake is perfect for a romantic picnic on a sunny afternoon.
Mint and chocolate are a perfect flavor combination. The richness of chocolate cake becomes lighter and refreshing through the simple mint leaf.
This decadent cookie takes full advantage of the hazelnuts ground into Nutella spreads. Decorate your cookie with elegant sharp lines of powdered sugar.
To get the hidden heart right, you need to bake two cakes! Use the leftover pink cake as a crumble for another recipe!
This refreshing cake is made out of bananas, pecans, coconut, and cinnamon. Its unusual flavor fits perfectly into springtime.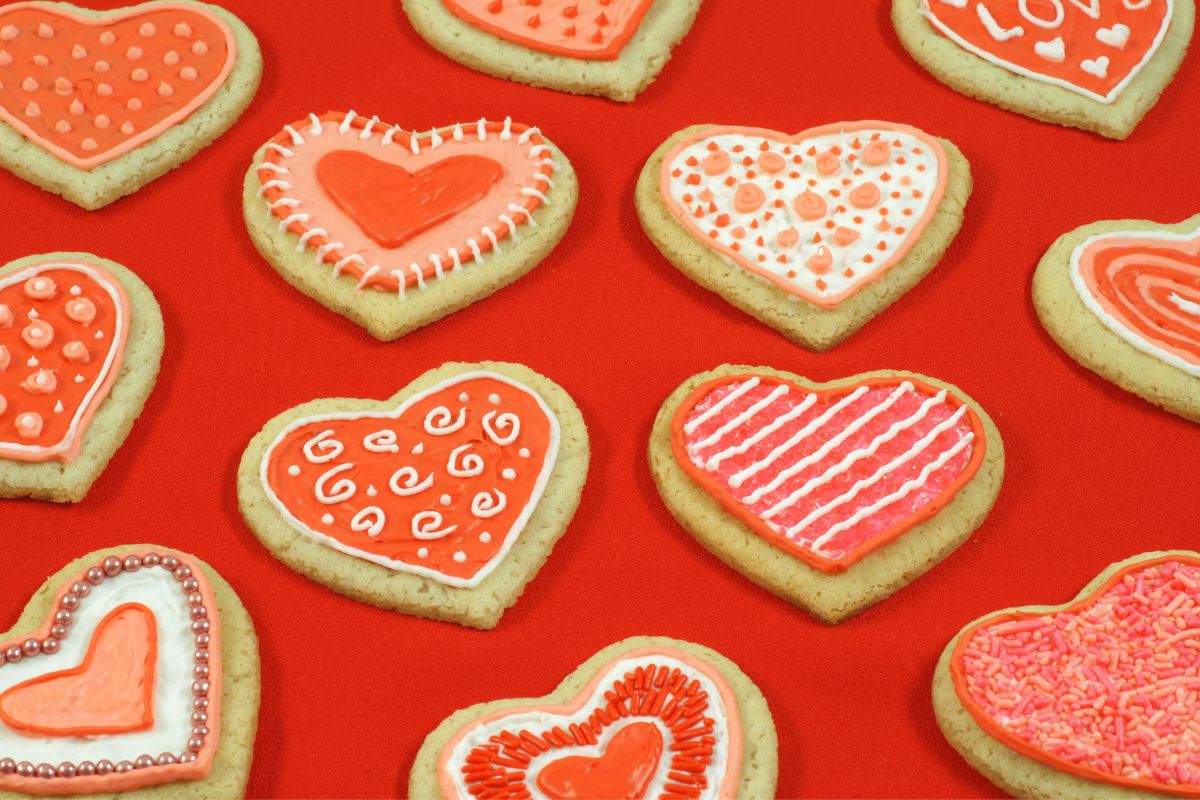 The lemon flavor creates a beautiful sour taste, while the raspberries keep very bite fruity. Bite into one at a time to enjoy the true experience.
Moving away from the classic chocolate flavors and red colors, this orchid cake embraces purples. Sugar Hero suggests using electric purple food coloring and regal purple food colors to get the perfect balance of colors.
This simple design by Zoe Bakes teaches you how to make the perfect chocolate cake. The heart shape is what creates the romantic aesthetic, but you can change the shape to fit every occasion. This valentine's day cake is perfect for beginners.
This raspberry vanilla mini cake is decorated in the "naked" style. The "exposed wall" design makes it easy for beginners to attempt decoration. And if you make a mistake you can still save face, because this cake is meant to look rustic.
You can batch-bake these bark slabs and eat them throughout your romantic vacation. To create beautiful swirls, simply mix the chocolate while it's still hot. Don't stir too much as you want to keep the colors defined. Try tipping your bowl gently to get the desired effect.
To add to the decoration, place some edible flowers on the slabs.
Creating the caramel spikes will be difficult, so give yourself some time to fiddle with the technique. Try not to prep the spikes too early either, as hot weather will make them melt. Once you get the hang of caramel spikes, it might turn into a new passion project.
These bright pink cookies are the perfect Valentine's day snack. You can leave them dotted around the house as part of a romantic scavenger hunt or make them the prime snack for your partner.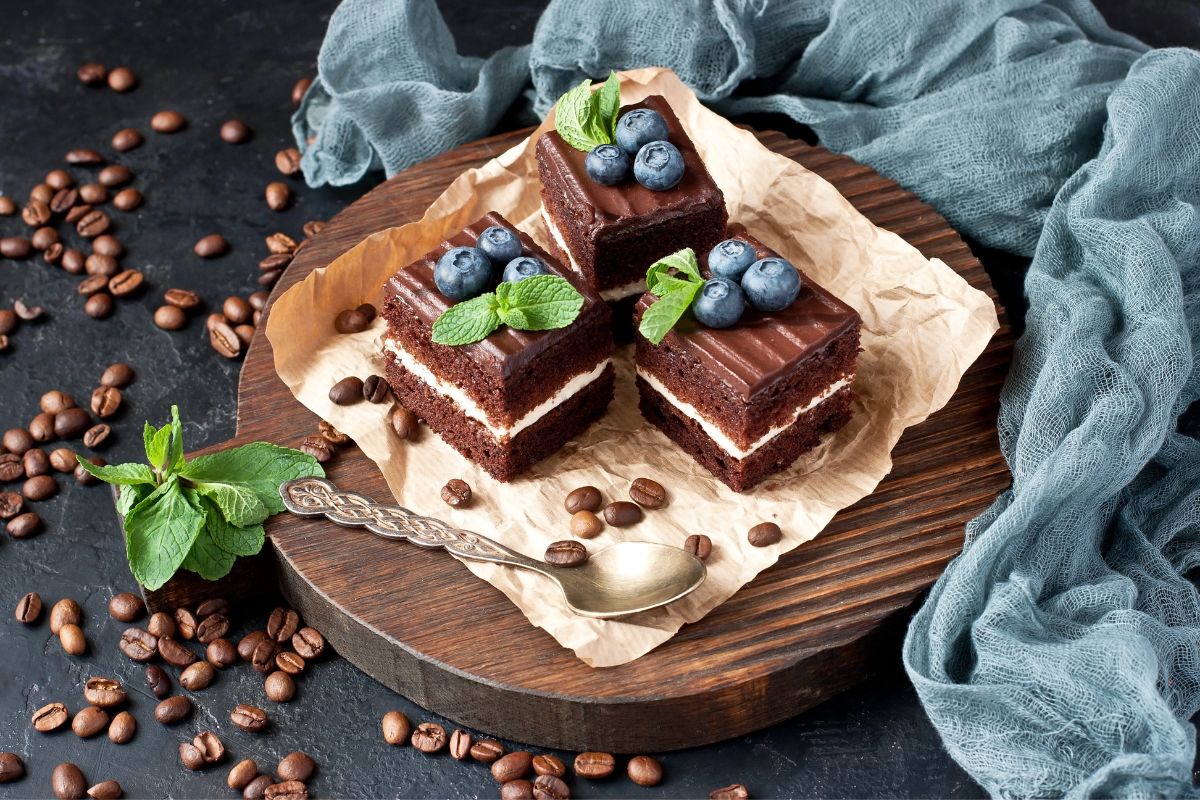 Berries are what make this cake delicious. You could use passion fruit or kiwi, as long as you use that moist texture. Sure you could point towards the baking powder, vegetable oil, or coco powder, but these tiny bites thrive on the blueberries and raspberries decorated on top.
Full-fat cream cheese, rich white chocolate, and 22 Oreo cookies. That's the secret to this recipe. This valentine's day makes yourself something simple and moreish, using the recipe above.
Getting the filler or middle just right is tricky, but Stephanie's Sweet Treats explains her method wonderfully. Seeing how the bake is created, you can create ideas on how to adapt this recipe for other events too.
Look through the comment section of this article. You'll see substitution advice and troubleshooting suggestions. Each post asks a unique question that will be insightful to any baker.
Red velvet cake with an Oreo crust? Yes, please! This recipe is super simple to make and only requires simple ingredients, similar to a vanilla cake.
This thick and rich cake uses real berries and dark chocolate. You'll only want a thin slice, so share the cake with your friends.
This cool recipe is simple to make but looks like a chef created it. All you need to do is spoon the chocolate into the center of your cake base and bake the dessert to help it melt.
The buttercream on top of the cake is so smooth it feels like chocolate mousse. Sally's Baking Addiction uses heavy cream, to create the effect, but you can use half-and-half milk instead if you prefer.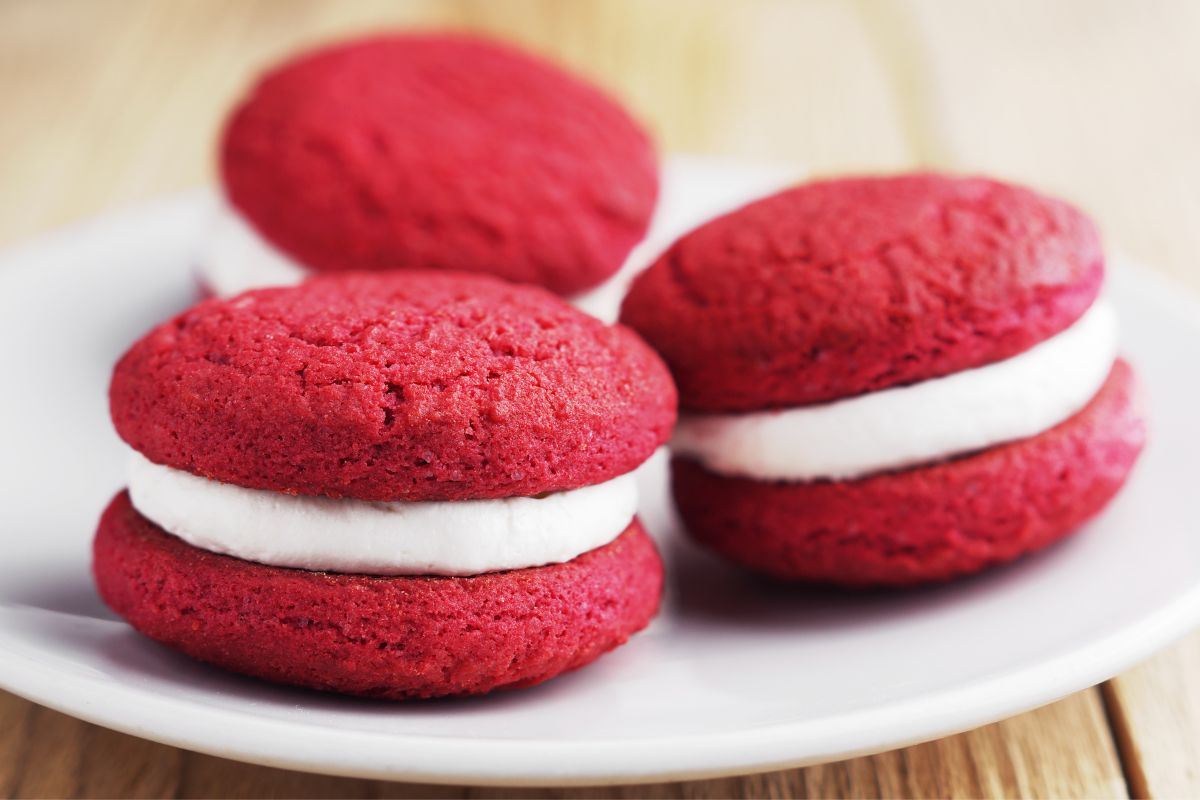 We have mentioned red velvet cakes a lot already, but it's valentine's day which means you need a dessert that screams "valentine's day cakes". Use shaved chocolate to decorate the whoopie pies, but make sure to keep that red color vibrant.
The crisscross pattern of the raspberry sauce is the perfect touch to this springtime treat. The crust is made out of Graham Crackers making it safe for Gluten-Free diets.
These cookies are perfect for partners who live far away. Send the cookies in the post, so you can still share a treat together on Valentine's day.
This peanut butter chocolate cake is rich and fudgy. It only needs 12 minutes in the oven, making it perfect for a quick savory dessert.
Creme Brulees are renowned for being difficult. But Foodie Crush's recipe is surprisingly easy. You only need 5 ingredients and a steady oven. The rest is simple.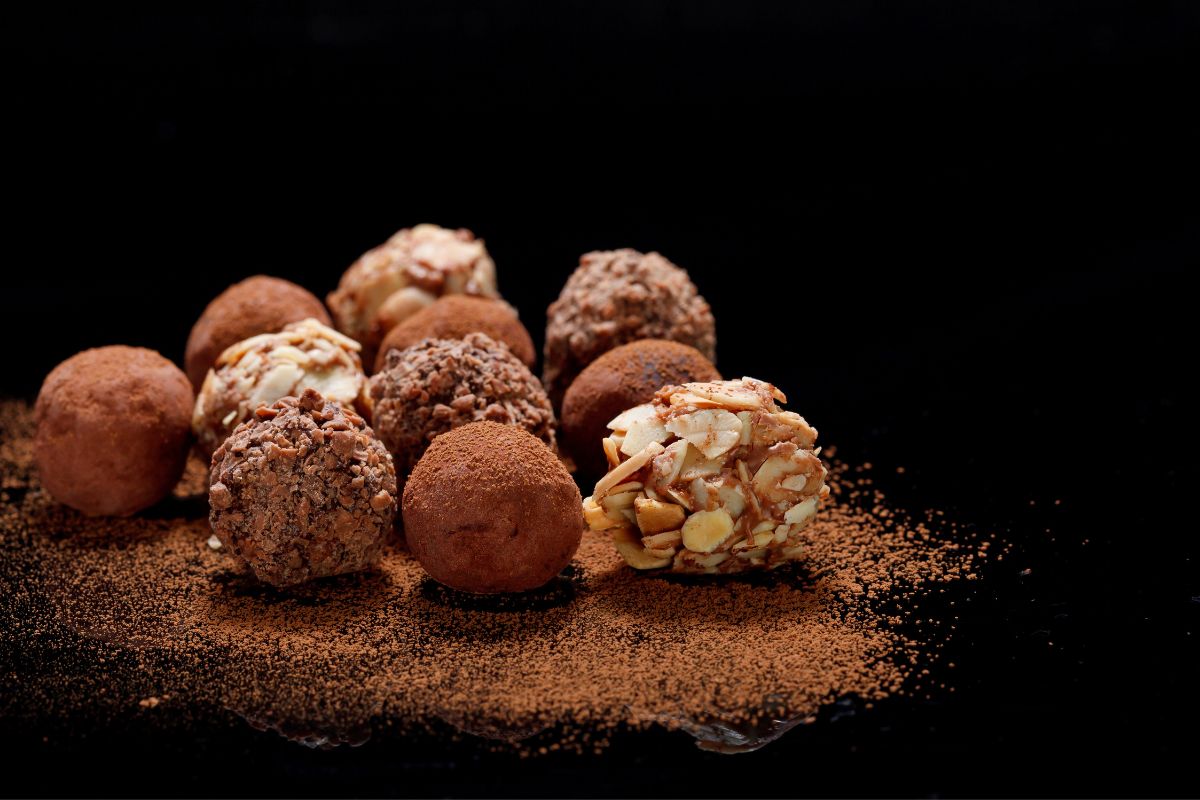 Truffles are the perfect way to get your romantic evening started. They take around 5 minutes to make but two hours to set, so make sure you have room in your kitchen!
The cake in this recipe creates a decadent crumb and shows you how to make roses with your piping bag. It might take a couple of tries to get right but go slowly. You have time!
This chewy brownie delight is perfect for Valentine's day. The subtle floral flavor will bring an unexpected earthiness to your dessert.
This quick dessert will only take 40 minutes to create. The ingredients are simple with a short list including sugar, cream cheese, butter, flour, and whipping cream.
Cake pops are always a fun snack, but they are not as difficult as they may seem. These cakes are small, which means the binding agent doesn't need tons of reinforcement. Instead, you can keep the mixture light and fluffy.
This sweet treat has a rich depth to it, as the main ingredient is red wine. They take around 3 hours to set, but only 25 minutes to prepare. Make sure to shop around for the best red wine aromas before adding them into the mix.
Eclairs are scrumptious and airy pastries filled with vanilla cream. They are so light and delicious, you could blink and be left with an empty plate. Save yourself from eating stodgy alternatives and bake your own instead.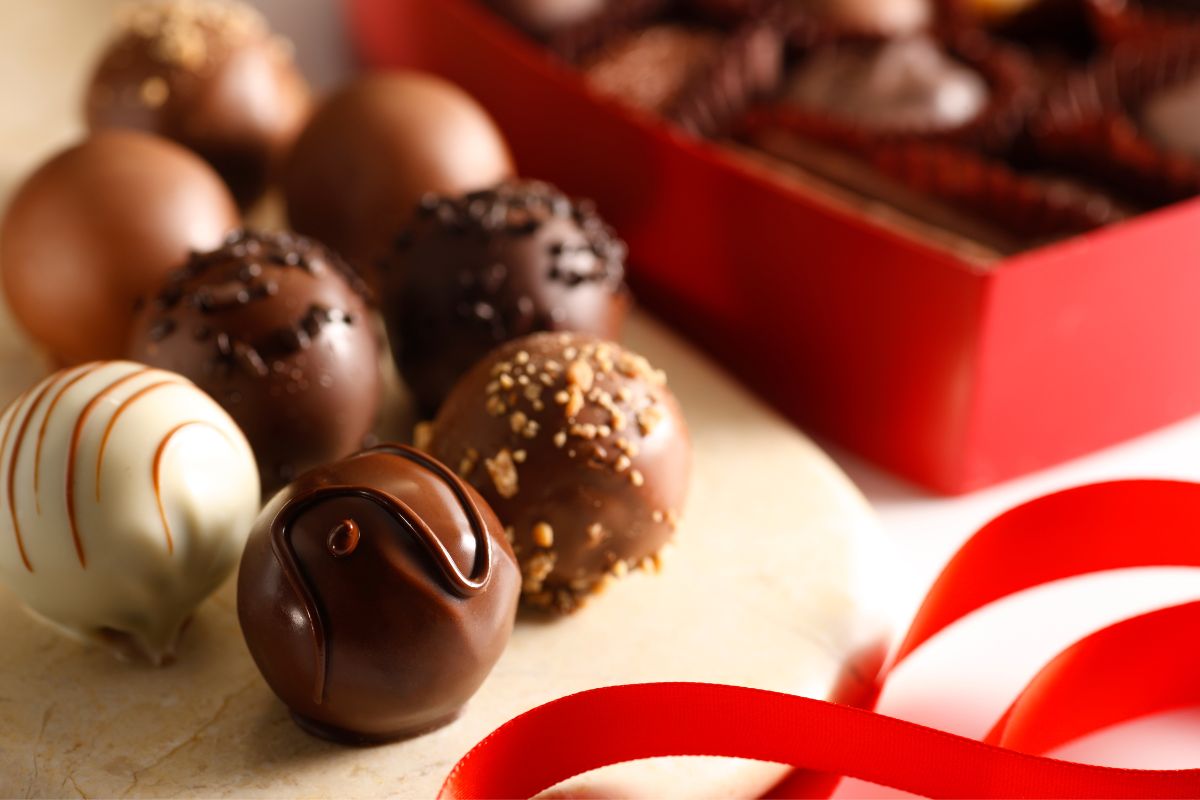 Long-term customers of the Oreo brand know just how useful this cookie is. With the right method, like this one from Sally's Baking Addiction, you can create more-ish balls which the whole family can enjoy.
Strawberry mouse on top of a dark chocolate brownie? Sign me up!
Creating child-like texture with professional beauty isn't difficult using Our Little Nook's recipe.
This dessert is super easy to make and only takes 20 minutes. In no time at all, you'll be left with a sophisticated treat for all occasions.
To make the cake roll into the correct position, you'll need a little bit of salt. Remember to roll while warm, so you don't create any cracks.
A poached pear, dyed red on a light and delicate brownie? It doesn't get better than this.
To create a creamy chocolate mousse you need to add more heavy cream and follow a gentle folding technique.
This dessert is timeless, using dark rum, espresso, and heavy cream to create a decadent classic.
Final Thoughts
Each of these recipes would be a perfect choice for a perfect valentine's day cake. Whether you're spending it with a group of friends, your family, or your partner. Celebration is in the air and flowers will decorate your home.
We suggest picking a few favorites and trying them out a couple of days before the big day. That way you can avoid any disasters!