Oranges are a popular fruit for a reason. There's nothing quite as refreshing as biting into a piece of fresh orange on a hot day.
Orange juice is both a great drink in its own right and when it's fresh, it's incredible. It's no surprise, then, that there are so many great orange cakes around to enjoy that summery, refreshing orange flavor.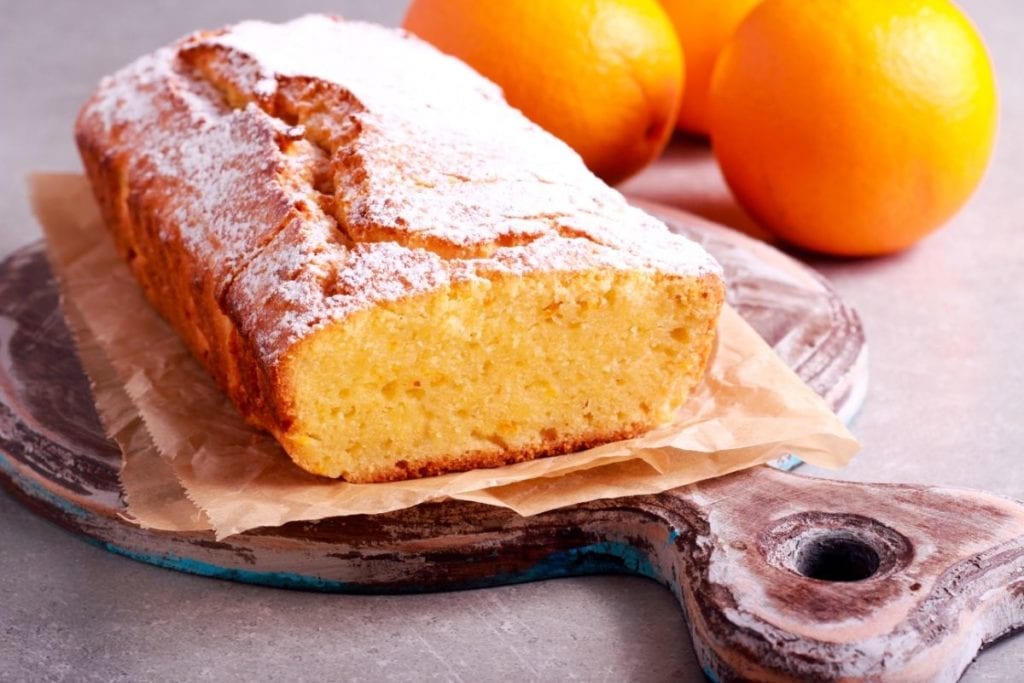 The creativity of bakers around the world is now at your fingertips. Take a look at this list of great orange cake recipes and there's no doubt that you'll be inspired to make at least one of them.
And, to be honest, it'll probably be more than just one. Your friends and family will wonder where you got it from, but you can decide whether or not you tell them!
Got a bunch of fresh oranges that need to be consumed? Keep reading to find the best orange cake for you.
This one is a classic, straightforward orange cake. The ingredient list is fairly short, so you won't need to go out of your way to find anything obscure. Nevertheless, it's bursting with bright, orange flavor and is finished off with a dusting of powdered sugar for added sweetness and a nice snowy appearance.
This light and fluffy cake is to be baked in a loaf pan. If you want to experiment, you can also add your own orange glaze.
What's the natural next step if you want to do a variation on a classic when you're baking? Just add chocolate of course!
If you haven't tried the combination of chocolate and orange before, then you're definitely in for a treat with this delicious cake. It's finished with a lovely chocolate and orange buttercream and topped with pieces of orange-flavored chocolate. Serve this at a party and your guests won't forget it in a hurry!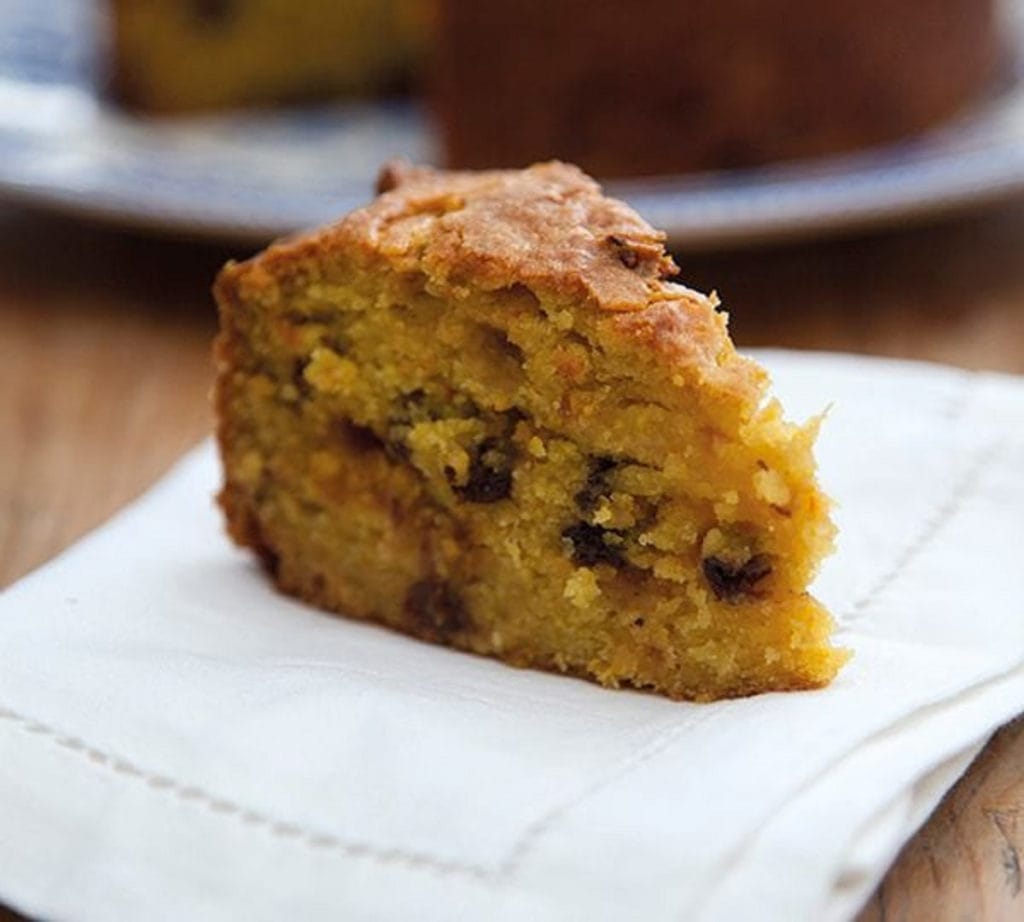 It's called a lightning cake because it can be made in a flash. Of course, there's plenty of orange flavor to be found here, but the addition of raisins and chopped walnuts gives this cake a nice bit of textural variation, along with a pleasingly nutty taste. The inclusion of raisins also makes this a very moist cake.
This is a straightforward recipe that gives big results. The crushed gingersnaps in the base add a delicious, lightly spiced undertone to the sweet, orangey flavor of the filling and topping. Garnish with a slice of orange or orange zest on top of the cake.
Naturally, you have room to experiment with additions here. If you want to add lemon and/or lime to the mix, then feel free!
You can also vary what you use for the base. Graham Crackers will work well, as will various other types of cookies. Explore and see what you can make.
We've seen chocolate orange cake, we've seen orange cheesecake. Now we're combining the two into chocolate orange cheesecake. As you can see from the title, this is a no bake cheesecake too, so preparing it is super simple.
The finished article looks spectacular, with decoration from pieces of orange-flavored chocolate, double cream, and drizzled with a mixture of white chocolate colored orange. While you can allow this cake to cool completely in a cake pan, we recommend using a springform pan for extra convenience.
Needless to say, it also tastes spectacular, so don't hesitate to give this one a try!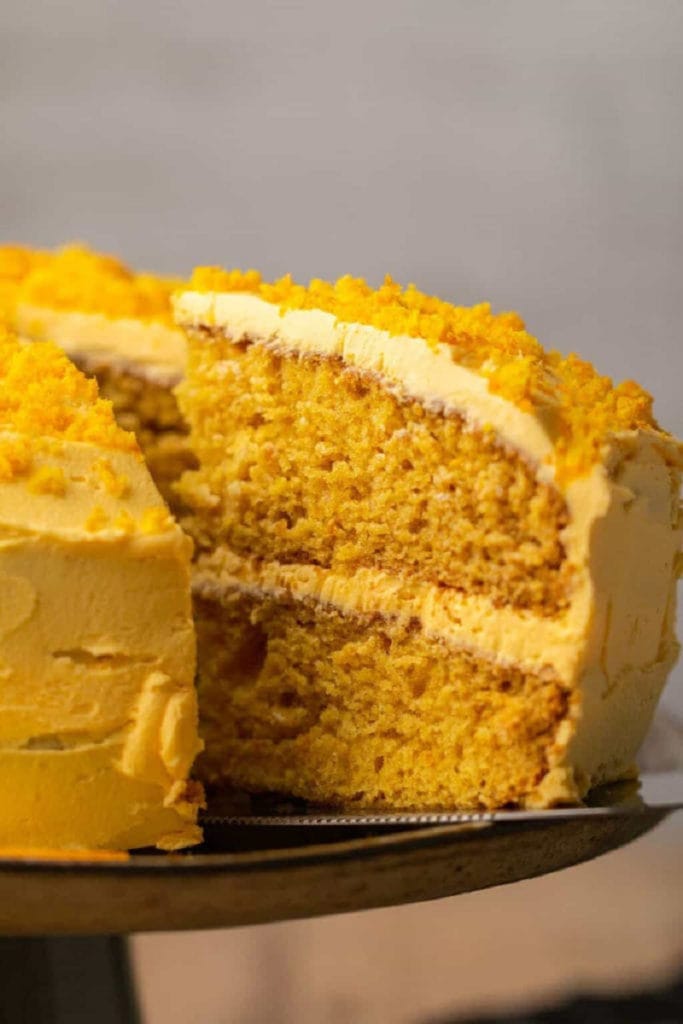 Luckily for those who prefer to avoid animal products, orange cake isn't too difficult to veganize. This one uses oil, vinegar, and soy milk to create a cake that looks like a classic orange cake without sacrificing any of the taste and consistency. It's also a surprisingly moist orange cake, without the need for eggs or dairy.
Oranges are delicious by themselves, but who's going to object if some other fruits want to join the party?
They say you can't compare apples to oranges. Maybe not, but you can certainly put them together to make a fresh fruit cake.
The peanut butter is part of the batter mix, adding a delicious, nutty flavor. The cooked apples and cinnamon used to finish it off make it divine. Serve with a glass of fresh orange juice, and you've got the perfect summer afternoon tea!
The mimosa is everyone's favorite orange-based cocktail, isn't it?
If you're not thirsty, don't worry because it's now available as a cake! This is a classy, Italian dessert that gets its orange flavor from Grand Marnier liqueur.
If you don't have any, however, other orange liqueurs will make good substitutes. In fact, the name comes from the flower rather than the drink, but it tastes so good that nobody will care about the difference!
This one is also heavy on the heavy cream, meaning that it's a rich decadent treat that's sure to make a splash at a party.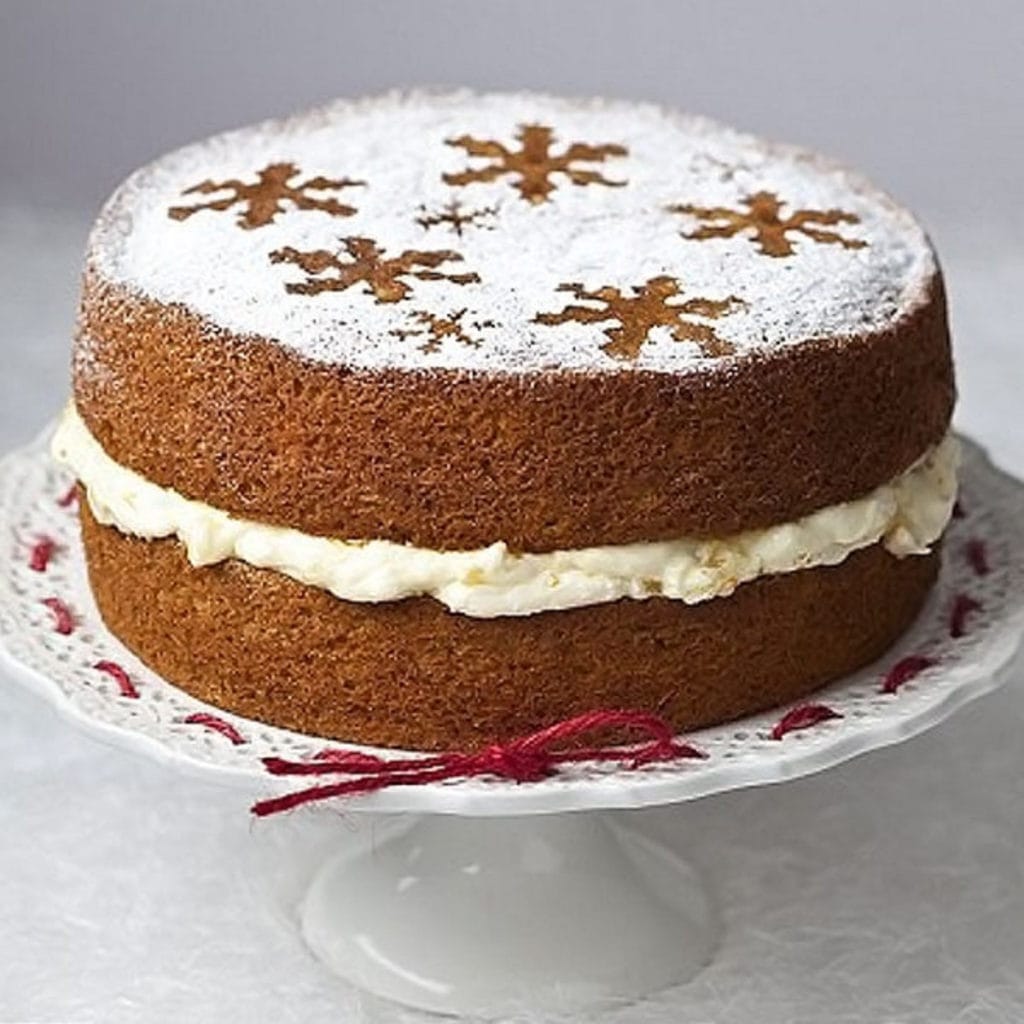 As you might have guessed from the name, you'll need a whole orange for this one. Unlike some cakes that get their flavor from orange extract, this whole orange cake uses orange pulp for the filling. This gives it a stronger, fresher taste that is sure to please anyone who eats it.
The cinnamon and mixed spice is also a great combination and they make the cake wonderfully addictive. Don't just make one, it'll be gone before you know it!
You might have read that name and now be wondering: "what's baklava"? Well, baklava is an incredible dessert pastry that's popular in Southeastern Europe and the Middle East. It's made of layers of ultra-thin phyllo pastry with honey and chopped nuts between them.
They're usually kept as individual pastries rather than being combined into a cake but let us assure you that the results of this one are spectacular. Instead of just honey, it's flavored with a delicious blood orange syrup, infused with rose water for that quintessential Middle Eastern taste.
The cinnamon and nutmeg in the body of the cake complete this unique and irresistible flavor profile. The recipe calls for lots of pistachios, but various other nuts are common in baklava – try walnuts or even hazelnuts if you like.
These cakes promise to be a flavor explosion in your mouth. You have the subtle spiciness of the ginger and the rich natural sweetness of the honey of course. However, this recipe's secret is brown butter.
What's brown butter? It's butter that's carefully heated until it turns a brown color. This removes the water content and gives the milk solids a great toasty, nutty taste. In this cake, the brown butter's toasty, nutty magic adds a wonderful depth of flavor.
For best results, make sure you use freshly squeezed orange juice! Store bought will do in a pinch, but it's really not the same. You need that fresh orange flavor.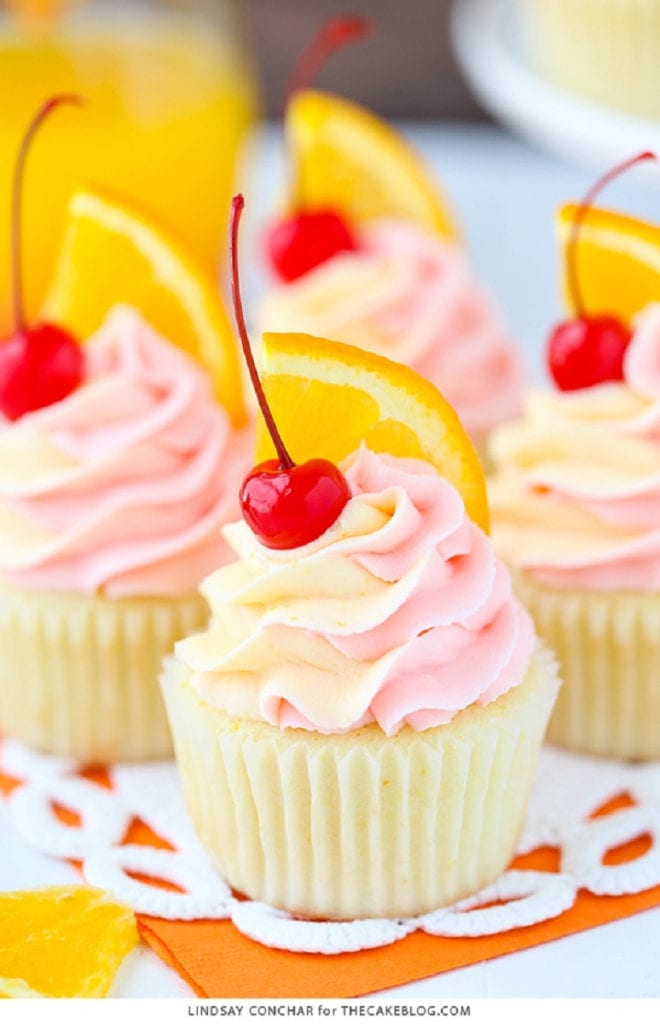 Maybe we spoke too soon before – it could be this, not the mimosa, that's our favorite orange cocktail. Either way, these cute little cupcakes are a real treat.
That classic mixture of orange juice, grenadine, and tequila transfers really well to the format of a cake. Lay the frosting on thick, top it with a slice of orange and a cocktail cherry, and you've got a cake that looks irresistible and has the taste to back up its colorful appearance.
Yet more competition for the mimosa! The negroni is Meghan Markle's favorite cocktail, so you can be assured that this recipe is approved by and fit for royalty. It brings the popular negroni flavors of gin, juniper, and campari to a layered sponge cake.
A cake this grand needs to look the part, so don't forget the decoration! The cake is topped with candied orange slices and fresh sprigs of thyme. If you're really looking to impress, look no further than this recipe.
Orange and passionfruit make a wonderful pairing and it's not hard to see why. They're both delightfully sharp fruits that add a lightness to any cake recipe.
This recipe uses a blend of orange and passionfruit pulp to give this a powerful fruity kick that you just don't get if you just use fruit extract.
The passionfruit icing is a simple but delicious mixture of sugar, butter, and more passionfruit pulp. It's an easy cake to make, and you'll want to do it often!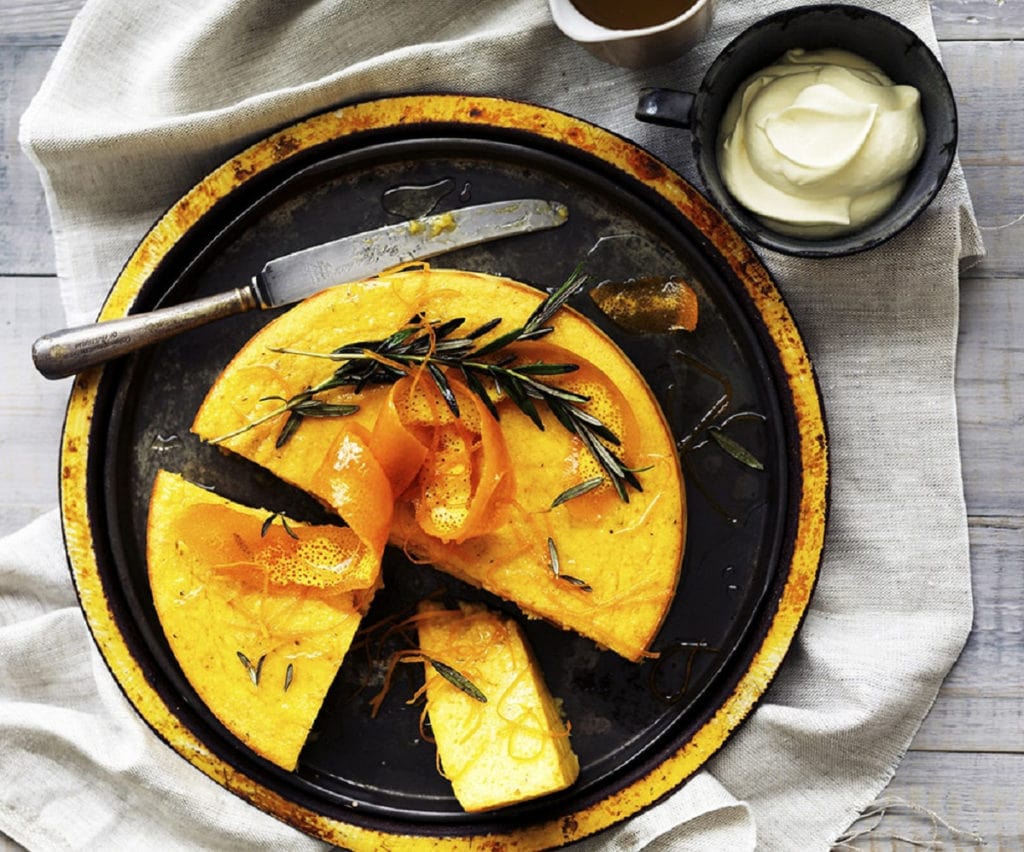 This cake is wonderfully moist and makes a great treat with a cup of tea or coffee in the afternoon, or an after-dinner dessert. The unusual thing here is the rosemary syrup.
You might not be used to using rosemary on a sweet cake, but trust us when we say it really works. It combines with orange, lemon juice, and orange liqueur to add a satisfying taste to the cake without overpowering anything.
You can garnish the cake with a couple of sprigs of rosemary if you want the perfect presentation.
Final Thoughts
Now that you've reached the end of this list, you must be bursting with enthusiasm and inspiration to bake orange cakes.
Whether you want something straightforward and traditional or whether you're interested in something a bit more experimental, the list should have something for you. If you're feeling bold, you could even try to create your own unique orange cake recipe from scratch.
Not only would you be doing the world an awesome favor, but you'd earn the admiration of your friends and family too! Whichever way you decide, good luck and happy baking.