If you love pull-apart breads and sweet treats, then this chocolate monkey bread recipe is definitely for you!
This recipe is perfect for parties and makes a great dessert after a family dinner.
You and your kids will love this treat made for sharing, with its delicious chocolate and cream cheese filling.
Read on to find out how to make this incredible tray bake so you can enjoy the sweet and sticky goodness of chocolate monkey bread at home.
What Is Chocolate Monkey Bread?
Monkey bread, also known as monkey puzzle bread, originated from a Jewish-Hungarian pastry called arany galuska.
This chocolate monkey bread recipe is a twist on the original, featuring sweet chocolate and tangy cream cheese.
Usually, monkey bread consists of dough balls dipped in butter, cinnamon, and sugar, which are then layered and baked.
This contemporary version made with chocolate and cream cheese is a great alternative, especially for kids who aren't ready for strong flavors like cinnamon!
Chocolate Monkey Bread Ingredients
Below are descriptions of the most important ingredients you'll need when making your own chocolate monkey bread! These are yeast, cream cheese, and, of course, chocolate!
Yeast
It's best to use fresh yeast, which is definitely on date.
You may not be the kind of person to pay attention to use-by dates, but in this case, smelling the yeast cannot give you any indication of its freshness.
Your best bet is to go out and buy some fresh yeast, so you can be sure that it'll work when you make your chocolate monkey bread.
Cream Cheese
You can use full-fat cream cheese or light cream cheese – it's completely up to you! Whichever type you choose, it's important to know that it can be a little too watery.
It's worth breaking up the cream cheese and leaving it on some napkins for half an hour to drain any excess liquid. Once you've done this, the cream cheese will be perfect to use!
Chocolate
Dark chocolate is a great choice for this chocolate monkey bread recipe, but milk chocolate works great too!
When it comes to the type of dark chocolate you use, there won't be much difference between a cheaper type and an expensive, branded type. You should choose whichever one you prefer.
Dietary Changes You Can Make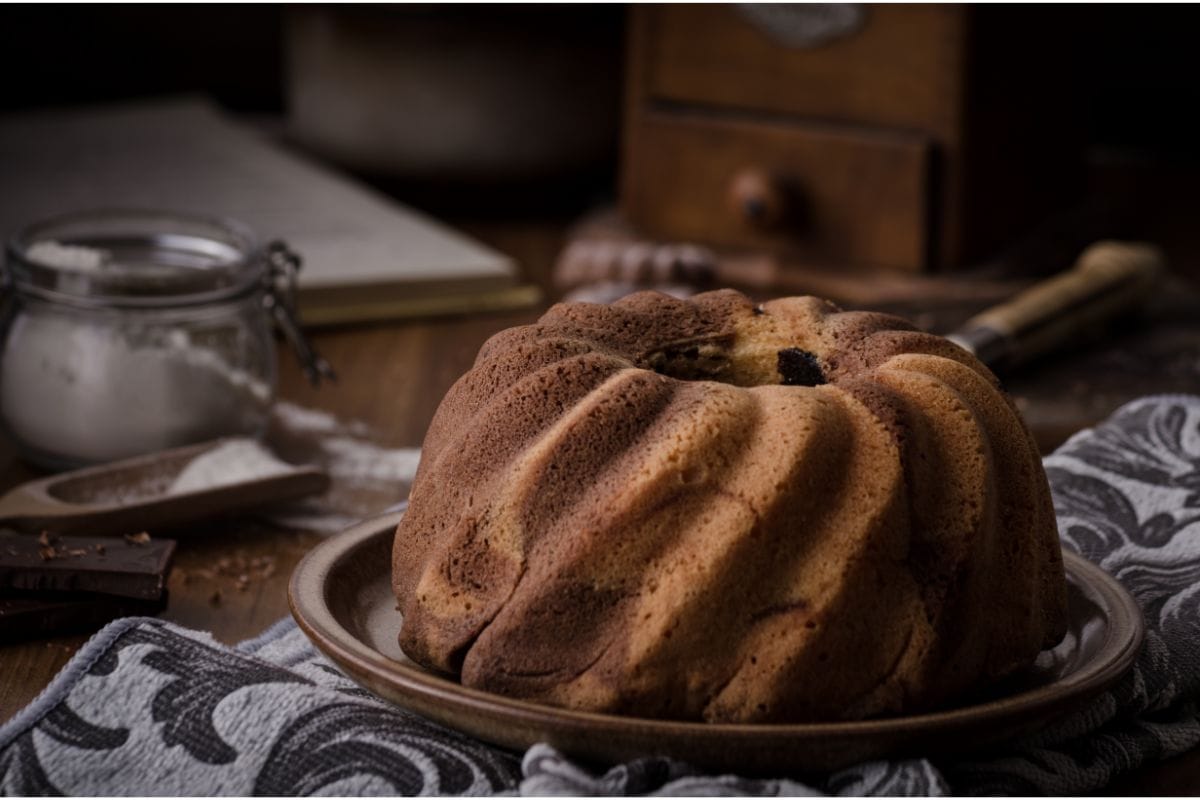 If you need to make any changes to this chocolate monkey bread recipe to meet any dietary requirements, you can do so easily.
Below are some alternative ingredients you can use to make your recipe wheat-free, gluten-free, dairy-free, vegetarian, or vegan.
Wheat-Free
For a wheat-free recipe, substitute the white flour with spelt flour. Your dough balls will still be soft and fluffy for your wheat-free friends and family.
Gluten-Free
To make gluten-free dough balls, you'll need to swap out your white or spelt flour with gluten-free flour. This flour still works great, in fact, you won't even be able to tell the difference!
Vegetarian or Vegan
A few changes need to be made to make this recipe suitable for vegetarians and vegans. Regardless, it'll still taste delicious!
All you need to do is switch out all the dairy products with the vegetarian or vegan-friendly alternatives of your choice.
You can use a vegan baking block instead of butter, vegan cream cheese instead of regular cream cheese, plant-based milk instead of cow's milk, and dairy-free chocolate instead of regular chocolate.
An alternative ingredient you can use instead of eggs is simply 1 tablespoon of vegetable oil. It's easy!
Dairy-Free
For dairy-free chocolate monkey bread, just make the same substitutions you would if you were making the recipe suitable for vegetarians and vegans.
If you only need to accommodate an egg allergy, then you just need to substitute the eggs with vegetable oil.
How To Make Chocolate Monkey Bread?
Ingredients
For the Dough
6 tbsp water
14 g fast-acting dried yeast
4 cups white flour, or bread flour
1 tbsp sea salt
1.41 oz salted butter
2 eggs
5 oz milk
For the Filling
1.25 cups dark chocolate, bittersweet
1 cup cream cheese
2 0z icing sugar, or confectioner's sugar
For the Coating
1.5 oz cocoa powder, dutch processed
3 oz sugar
Instructions
Making the Dough
Measure your white flour and sea salt into a large mixing bowl and stir to combine.
Add salted butter, eggs, milk, and the prepared yeast and water mixture to the flour mixture. Stir until a dough has formed.
Knead the dough until it's smooth and stretchy. This should take about 10 minutes by hand, and 7 minutes with an electric mixer.
Leave the dough in a large bowl that's covered in plastic wrap for about 1 hour, or until it's doubled in size.
Making the Filling
While the dough is rising, finely chop the dark chocolate and thoroughly mix it with the cream cheese and confectioner's sugar.
Put the filling mixture into the refrigerator to chill and firm while the dough continues to rise and prove.
Making the Filling
Make your sugar mixture by combining the cocoa powder and granulated sugar in a small bowl, then set aside.
Assembling and Baking the Chocolate Monkey Bread
Once your dough has proved to double in size, take off the plastic wrap and give it a firm punch.
Tip the dough onto a floured surface and quickly give it a light knead.
Split the dough to create dough pieces. Split it into thirds and roll each third into a long, sausage-like shape. Then cut each of the dough pieces so you end up with around 15.
Roll each dough piece into a ball and place it on your floured surface.
Press each dough ball down to make an indent in the middle.
Take your cream cheese and chocolate filling mixture and put half a teaspoon into each ident.
Enclose the filling by wrapping the dough around it.
Roll each dough ball in your sugar mixture and place in a large roasting tray.
Cover the tray and allow the dough to rise for another 45 minutes.
Meanwhile, add some boiling water to the remaining coating mixture to create a watery chocolate sauce.
Preheat your oven to 390F.
Drizzle the chocolate sauce over the dough pieces and bake for 12 minutes.
Final Word
With this delicious recipe, you can make an incredible treat that is bound to be loved by your friends and family.
Give this chocolate monkey bread recipe a try at your next party or family occasion!