Sometimes baking can be a wonderful and fulfilling experience – but other times, let's be honest, it can be an absolute nightmare! Think about all the washing up and baking, trying to make sure it isn't undercooked or overcooked – it can really take the joy out of the activity.
Baking is a craft and if you're just beginning to embark on your baking journey, perhaps a no-bake treat will help ease you in.
Tiffin is a perfect treat that everyone enjoys, and the great thing is there are many different kinds you can make too. Whether you want to stick to the classic or switch up the flavors, we've compiled a list of tiffin recipes for you to try out!
There is nothing better than a classic chocolate tiffin. It is super simple to make and an easy crowd-pleaser. You don't even need to be an experienced baker to whip up some tiffin! You don't need to be able to bake at all – after all, not all of us were gifted with a natural baking ability.
Better yet, what easier way to sneak in a few raisins for the kids! Biscuit mixed with raisins and chocolate – what more could you possibly ask for?
This no-bake recipe will take you through each step to creating your very own chocolate tiffin – so yummy it won't be around for long!
Difficulty: Easy – suitable for children to help.
The next tiffin recipe we'd like to draw your attention to is this vegan one. Many people are turning to veganism in this day and age and so it is important to consider the needs of others – or even yourself!
This vegan tiffin recipe has all the goodness and yumminess of your classic tiffin but it can be enjoyed by everyone!
With a little Christmas twist, this recipe incorporates ginger Christmas spices into the chocolatey biscuit base of the tiffin, creating a warm and festive bake!
Difficulty: Easy – suitable for children to help.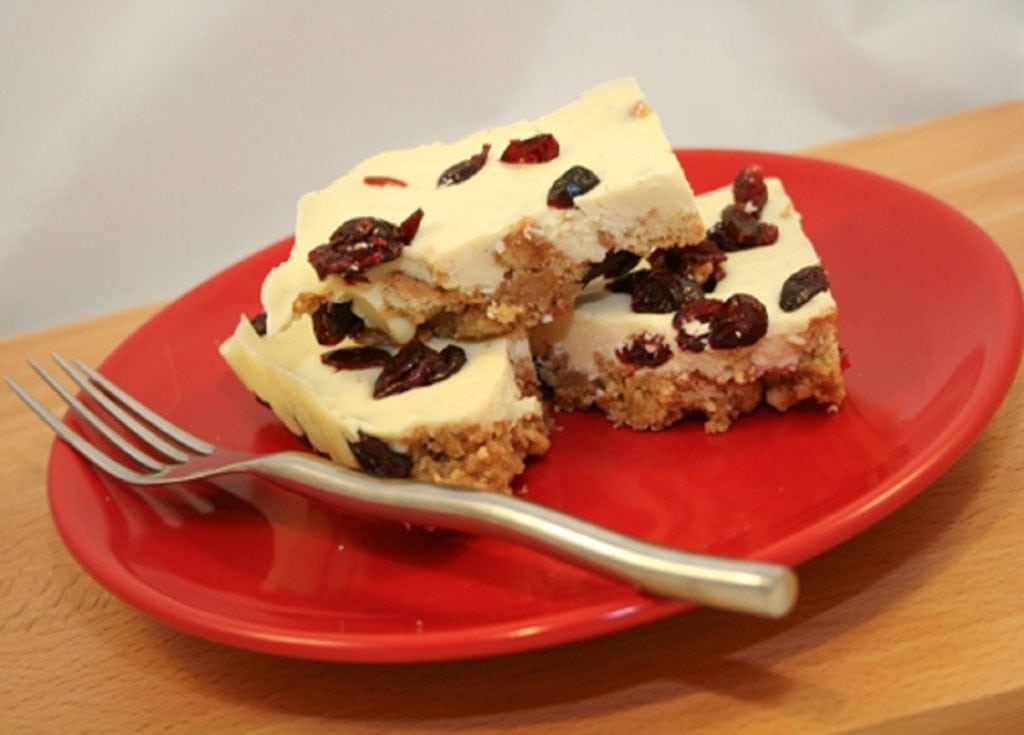 Are you bored of the regular old tiffin? Are the flavors just not hitting the spot any longer? Why don't you try switching it up!
Instead of using milk chocolate as you would with a traditional tiffin recipe – use white chocolate instead! This will give the bake a creamier and sweeter taste. Mix with biscuit and cranberries to create the perfect pairing, a dreamy mix of flavors for you to feast upon.
If classic tiffin is too plain for you, or you just like some extra texture – why not try adding nuts to your recipe? The addition of nuts will give an extra crunch to your baking creation, and make them more filling and nutritious.
Perhaps you have some leftover nuts from the holidays and you are unsure what to do with them – chuck them in with your leftover cookies and make yourself a yummy tiffin!
Do you know any chocolate lovers in your life? – Perhaps it's you! They'll love this extra chocolatey, fudgey version of a classic tiffin. The only thing better than a chocolate tiffin is to add more chocolate!
What better way could there be to polish off a chocolate tiffin than to have a layer of creamy chocolate fudge on the top. The texture of the fudge complements the crunchy cookie base perfectly – it is a match like no other!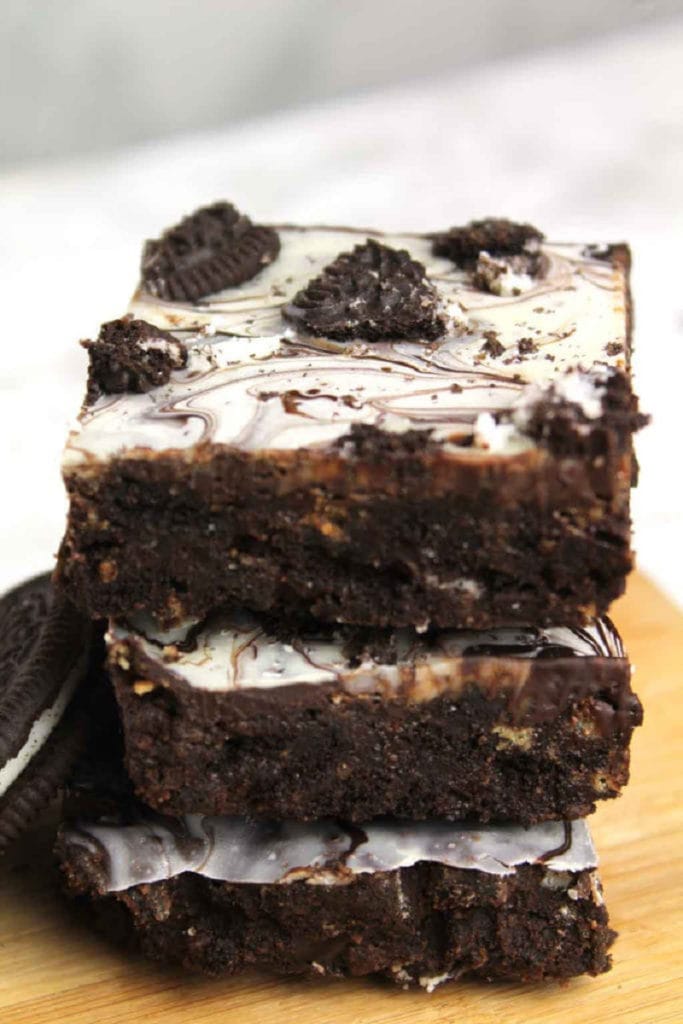 Another twist you can create when making tiffin, is to add oreos. We all know and love the cookies and cream flavoured snack, so what better than to add it to your tiffin recipe?
It will give your baked treat a little edge, a little something different to enjoy. It is fun to experiment with texture and flavor and it's even better when it tastes nice too!
Children will love these treats, as well as love to make them with you! So why not spend some quality time baking and create a super yummy treat in the end?
Sometimes all you want is a nice soft tiffin and some cookies simply cannot offer that – they are far too crunchy.
Instead, this recipe used malted milk biscuit balls, coated in chocolate that offer an alternative to use as the crunchy base for your tiffin. You can even add them for decoration on top!
This recipe is also great if you don't have any spare cookies lying around but you do have these malted treats!
White chocolate is a great alternative to regular milk chocolate – which let's be honest can get a little boring sometimes.
Using white chocolate instead will create a sweeter flavor that can be balanced out with pecan nuts to create the perfect blend of the two flavors that are a treat to the tastebuds.
This type of tiffin is a little more 'grown-up' – a little more mature if you will. The flavourings complement one another and intertwine into pure bliss.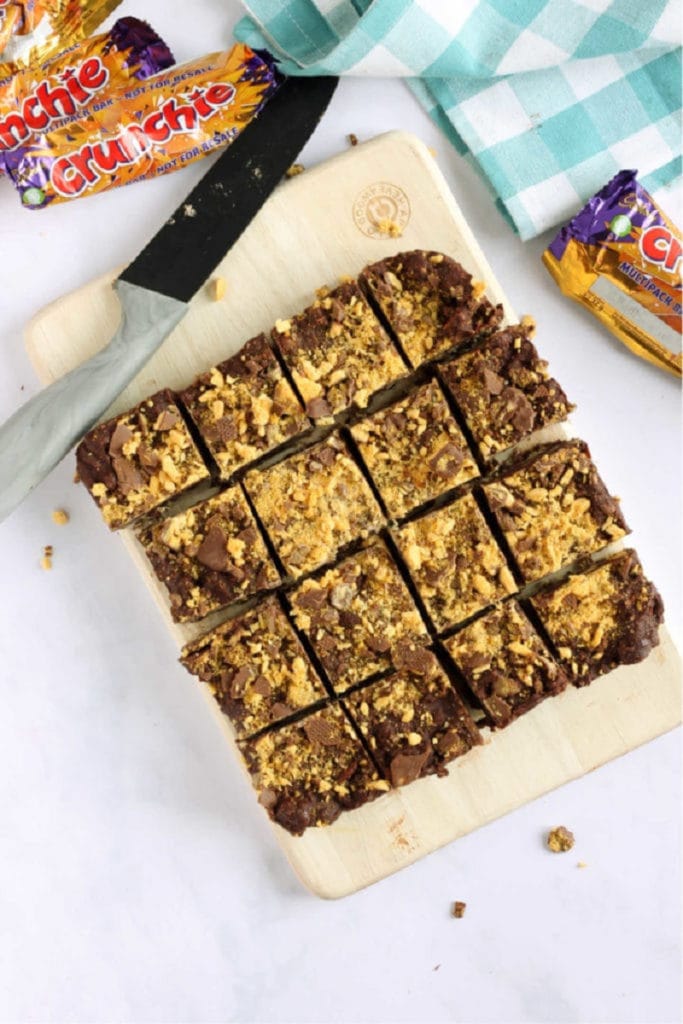 Another great twist on your classic tiffin tray bake, is the addition of honeycomb. This sweet and crunchy treat not only adds to the flavor but also the texture. You can add it with your cookie base, or as an alternative for it.
The honeycomb will give it a unique flavor and who doesn't love something a little different? Honeycomb works perfectly in tiffin because it is sweet, crunchy and complements the chocolate texture of the baked good.
Nothing complements the taste of chocolate better than cherries do. If you or whoever you are baking for doesn't like raisins, a good substitute are cherries! They add a hint of berry flavor to the chocolate, making the treat richer and more indulgent.
This will also make your tiffin a little more festive tasting – perfect for the holidays! Again, sometimes raisins just don't hit the spot – but cherries are guaranteed to be there every single time!
Although it is not for everyone, some are quite partial to a little bit of mint chocolate – and if you are one of those people then this is the perfect tiffin recipe for you!
A modern twist on the classic tiffin, adding mint will elevate your flavoring and bring something new to the table.
It is a niche flavor but a beautiful flavor nevertheless. If you are using a mint chocolate that is green, it adds a vibrance to the tray bake, a dash of color that would also be perfect for the festive season!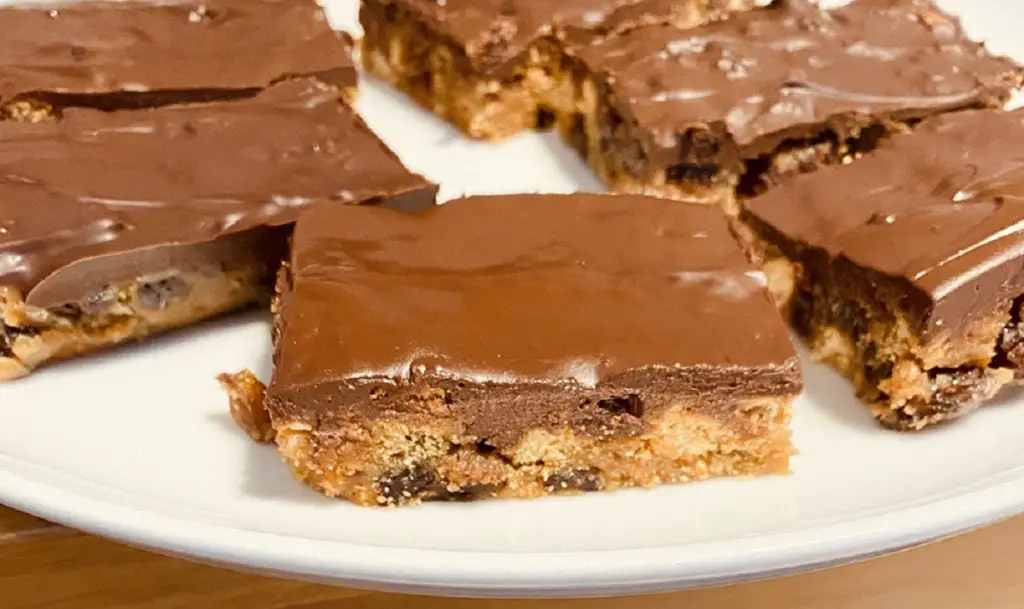 The addition of caramel to any recipe helps to give a modern spin on any old classic. Caramel makes any dish seem more luxurious and special, so maybe this a tiffin recipe if you are looking to impress.
The flavors of chocolate and caramel mix together creating the yummiest and warm taste – this tiffin won't stick around for long that's for sure!
For something a little different, perhaps you can try making a cranberry and ginger tiffin. This recipe is the perfect tiffin for the Christmas season – although you could make it any time of year!
The ginger spices blended with the sweetness of the cranberry make a festive tasting snack, and would make a great addition to the Christmas dessert table – better yet, tiffin is great for sharing! You can easily just cut the tray bake up into little pieces and pass them around.
Additionally, tiffin is great to make if you are in a rush. Have you forgotten to bake a cake for work's Christmas party? Well, worry not, tiffin is super easy to make, and you don't even have to bake it!
This is another fantastic and festive recipe. Nothing says Christmas like the taste of orange and cranberry and what better season is there to indulge on chocolate treats.
Share the love and create this tiffin for the whole family to enjoy! This tiffin is packed with fruit and flavor and is a sure crowd-pleaser. Yum yum!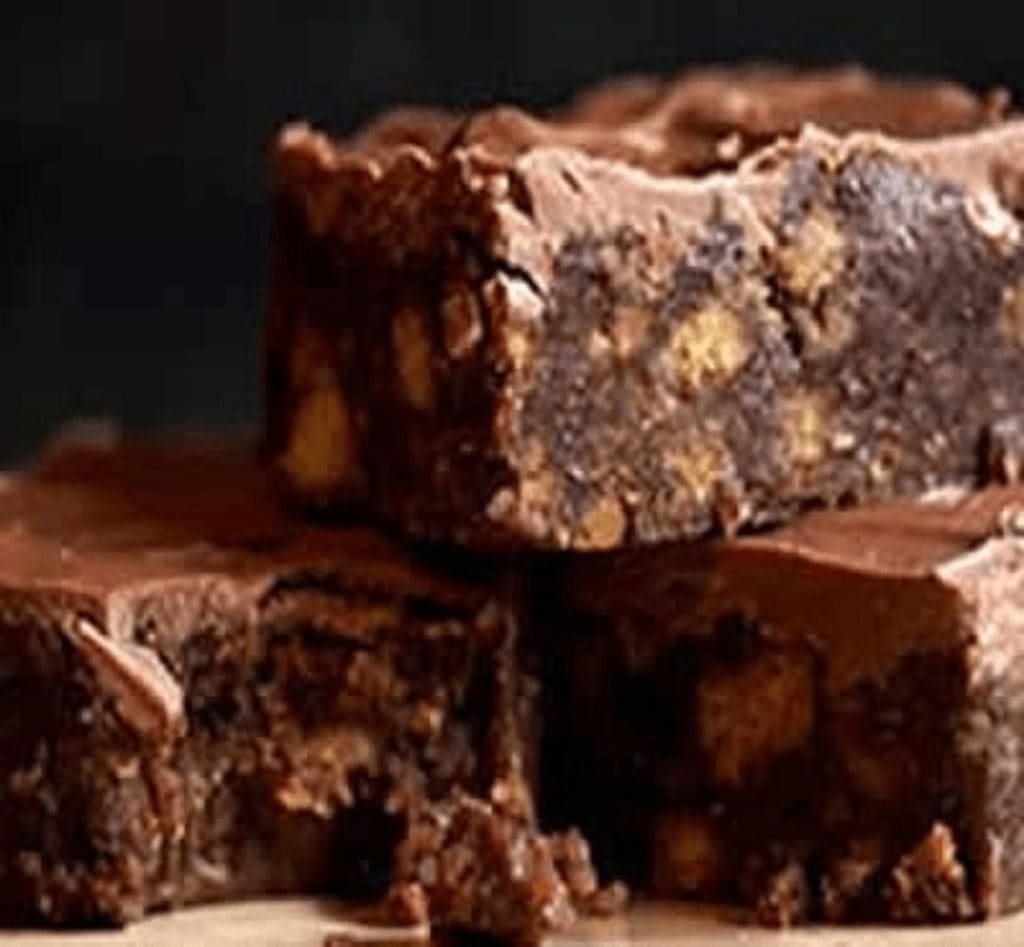 Another way you can put a spin on the traditional chocolate tiffin, is to use dark chocolate instead! Dark chocolate is incredibly rich and almost bitter – it perfectly complements the taste of the sweetness in the fruit of the tiffin.
Again, this ones a bit more 'grown-up' and tastes a little less sweet than your average tiffin.
Conclusion
Hopefully among these recipes you have found the perfect tiffin for any occasion! Who knew there could be so many variations of one type of baked good?
The truth is you can be as creative as you like – try experimenting with different textures and flavors to create your own perfect tiffin!
Not only is tiffin a super tasty treat, it is super easy to make. All you need to do is mix up some ingredients and let it set! No baking involved!
So, what are you waiting for? Go and make some of your own delicious tiffin.