When it comes to classic desserts, there are certain confections that are known across the world due to their delicious taste and cultural background. And if there is one dish that falls into this category, it's the Mississippi mud cake. 
Originally invented back in the 1970s, this iconic southern dessert features a gooey chocolate sauce that has been served on a crumbling chocolate base, giving it the same appearance as the mud found along the banks of the Mississippi River.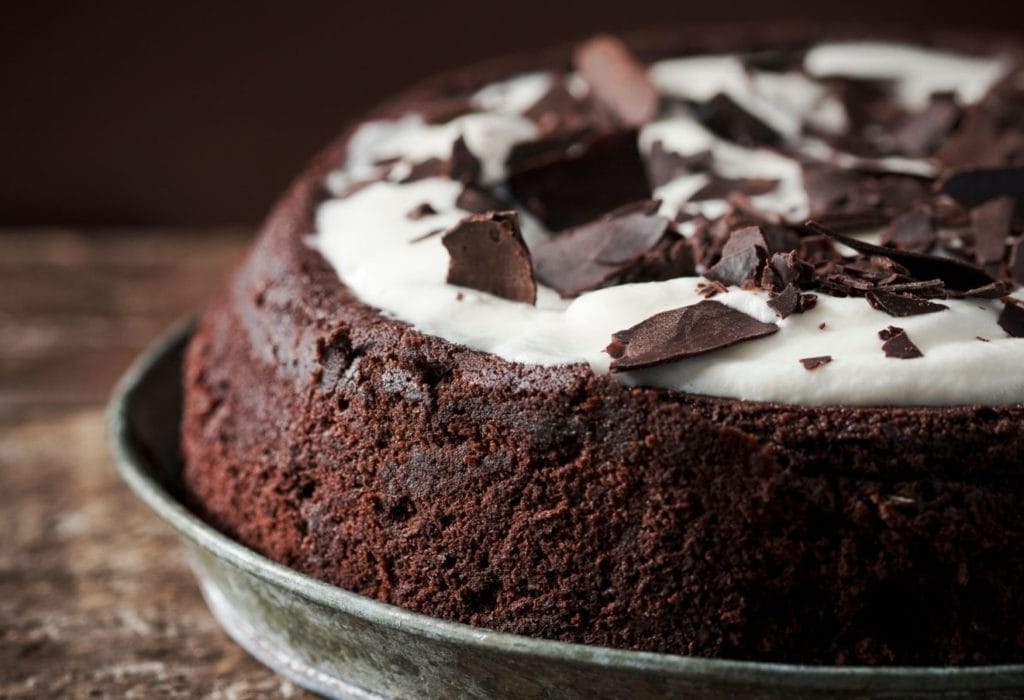 However, with the recent trend of reinventing classic recipes taking social media by storm, we have seen the Mississippi mud cake transformed into a very different dessert – with new variations putting a more sinful and indulgent twist on the traditional dish. 
So if you are keen to try your hand at making one of these delicious recipes, then you have come to the right place. In the following article, we have compiled a selection of the best Mississippi mud cake recipes that you can make today. 
Not only are these recipes easy to make, but they are also bursting with warm chocolate and melted marshmallows, creating a dessert that promises to satisfy your sweet tooth, unlike anything you have tasted before. 
So why not take a look at our list and see which Mississippi mud cake recipe catches your eye…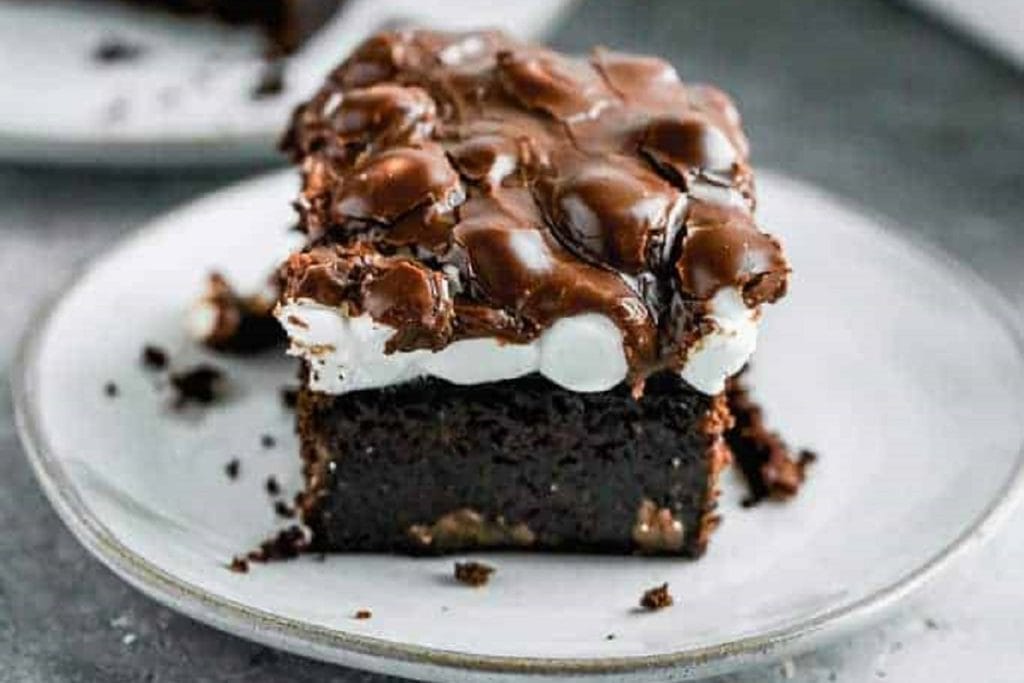 Source: Tastes Better From Scratch
For the first Mississippi mud cake recipe on our list, we have chosen a classic approach to the decadent dish, which takes the form of a simple chocolate sponge topped with melted marshmallows and a warm chocolate sauce.
Ideal for family gatherings or dinner parties with friends, this cake is a sweet and sinful dessert that can be served with cream or ice cream. So why not treat yourself and consider making this confection today. 
Mississippi mud cake has been around for a long time, which makes it a must-try recipe for any amateur baker who loves chocolate cake.
Featuring a dense base that has been cooked in a baking tray, this dessert is more brownie than sponge and is finished off with a thick layer of marshmallow and a creamy chocolate glaze. It's best to sprinkle marshmallows oh the hot cake. Allow time for the cake to cool completely before serving.
In many ways, this dessert is a brownie on steroids, which makes it one of the most decadent dishes you will ever try. 
The next recipe we have chosen puts a nutty twist on the original recipe, creating a delicious snack that your whole family can enjoy. While this recipe once again features the chocolate base and melted marshmallows, it also tops the finished product with a delicious buttercream frosting, which contains chocolate, vanilla and chopped pecans.
When you make this recipe with your children, they will have loads of fun mixing the ingredients and licking the bowl clean when they are done.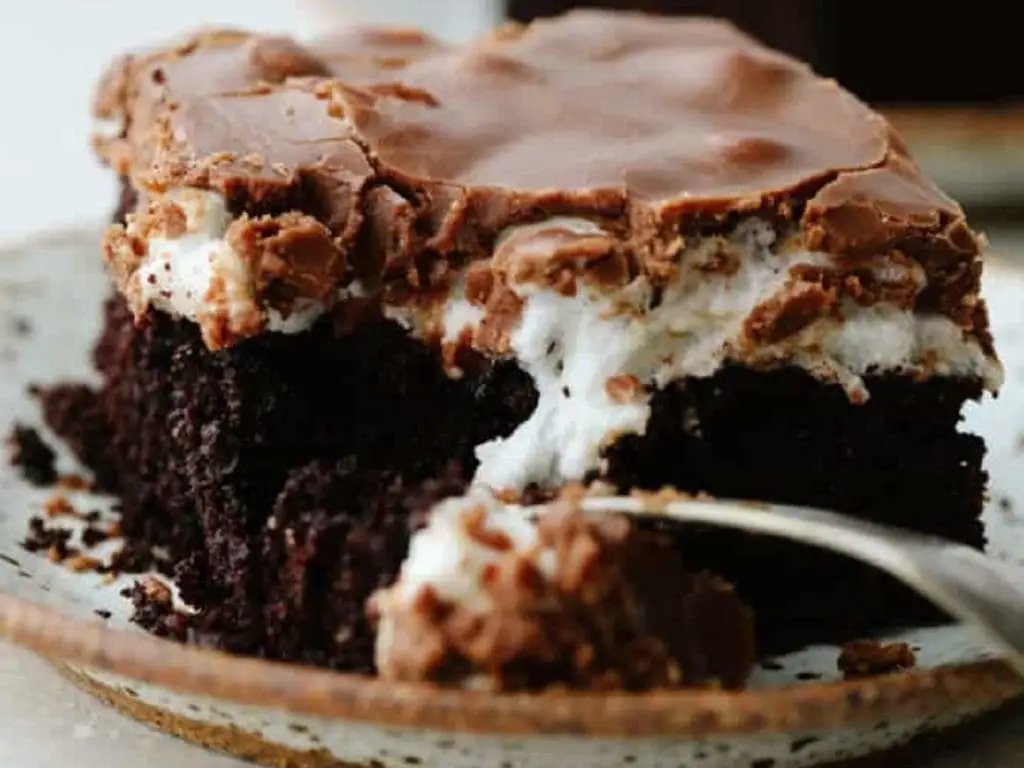 Source: The Recipe Critic
If you have been searching for a decadent dessert that promises to satisfy even the pickiest of eaters, then you will simply adore this recipe for one of the best Mississippi mud cakes we have ever tasted.
Featuring a brownie base, this cake is made by topping the sponge with a layer of runny marshmallows and finishing it off with a chocolate and walnut sauce.
Ideal for parties or snuggling alone on the couch, these cakes are the very definition of indulgent and will leave you wanting more. 
Is there anything better than a homemade sheet cake? We don't think so and it seems our next recipe agrees. Boasting a chocolate sponge that has been topped with mini marshmallows and baked in the oven, this cake is the picture of decadence. Serve the cooled cake with ice cream for a true dessert experience.
However, one of the best things about this cake is the chocolate warm frosting, which adds another sugary layer to the already sinful offering. 
Mississippi mud cake was first invented in the deep south, where it remains a popular dessert to this day. So if you want to experience one of the most authentic mud cakes we have ever tasted, then this may be the perfect recipe for you.
Featuring a gooey brownie sponge that has been baked in the oven and topped with marshmallows, this cake is a decadent dessert that the whole family can enjoy, which can be garnished with a layer of chocolate frosting and a handful of crushed walnuts.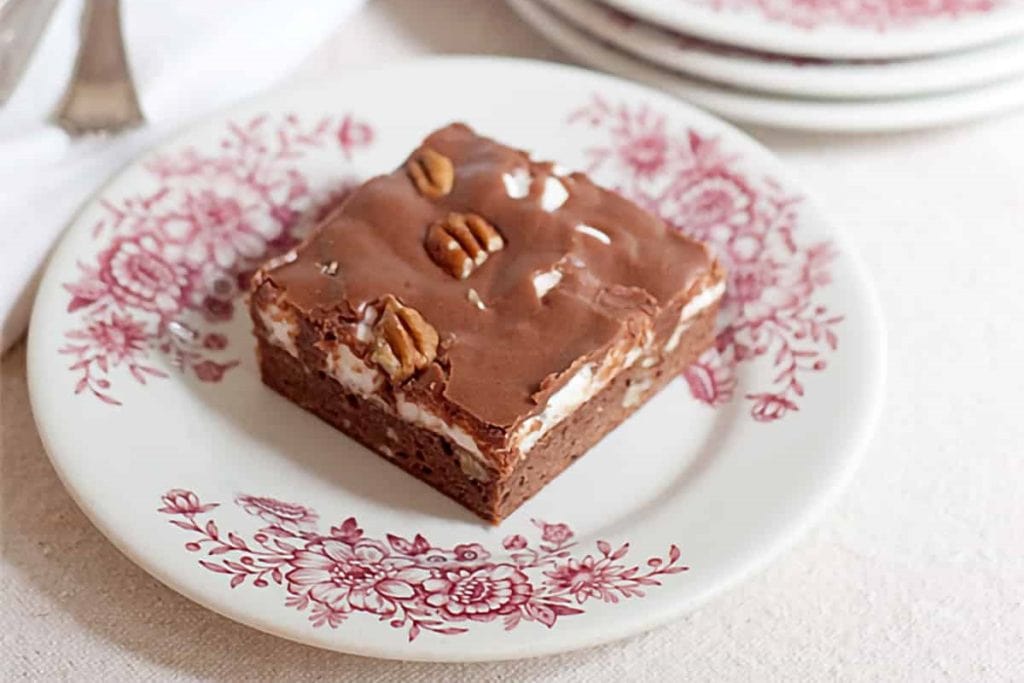 Source: lanascooking
There's nothing better than kicking up your feet and enjoying a delicious dessert, especially when it is accompanied by a glass of milk and your favorite tv show. That is why we have included the following recipe, which promises to deliver a scrumptious mud cake with each bake.
Made from layers of chocolate sponge and marshmallow, this dessert comes topped with a warm chocolate frosting and will be remembered for days to come. So the next time you're watching Netflix, remember this recipe and make yourself something sweet to snack on. 
If you are looking for something fun and easy to bake with your children, then there's no better option than this delicious Mississippi mud cake. Not only is this cake simple to make, but it also combines chocolate and marshmallows to create a decadent dessert that your little ones will love to snack on until the last crumb is gone.
So why not make baking a family experience by grabbing some cocoa powder and making this amazing confection. We promise you won't be disappointed with the results. 
What's better than homemade chocolate cake? How about a chocolate cake that has been topped with marshmallow fluff and a warm chocolate frosting.
Considered one of the most popular desserts in the deep south, this layered sheet cake is bursting with delicious ingredients, which come together to create a sinful snack that can be decorated with a smothering of chocolate sauce and a sprinkling of roasted walnuts.
Now if that doesn't sound like a chocolate lover's paradise, then we don't know what does.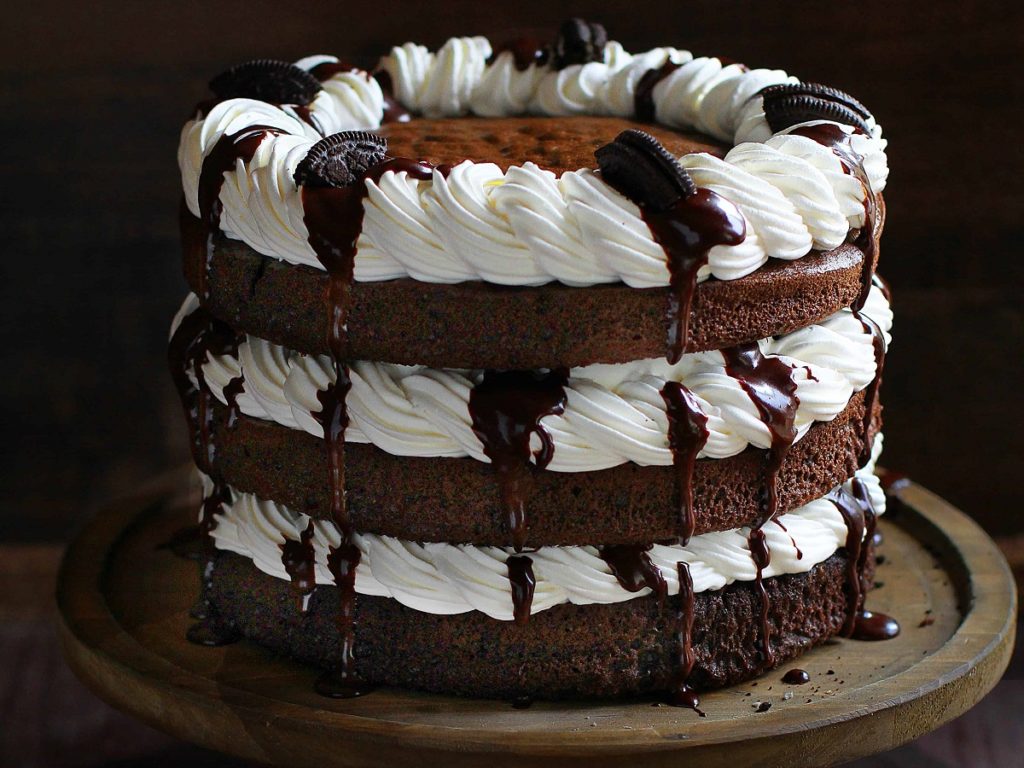 Source: I Am Baker
The next recipe on our list takes a different approach to the classic dessert, creating a decadent chocolate cake that combines all of the popular ingredients into five distinctive layers.
Featuring a dark chocolate sponge topped with Kahlua whipped cream, this is one mature dessert that promises to appease your sweet tooth while rounding off your evening meal.
However, one of the best things about this indulgent recipe is the homemade chocolate ganache, which can be added once the final garnish has been placed. 
Do you consider yourself a chocolate lover? Then why not try your hand at making one of the most chocolatey desserts in the world!
Made from a chocolate sponge that has been topped with melted marshmallows and chocolate sauce, this Mississippi mud pie is every chocolate lover's idea of heaven, with the richness of the cocoa being beautifully undercut by the smoothness of the fluff.
While this dessert may not be the healthiest option on the menu, it should definitely find its way into your personal cookbook. 
If you love baking delicious treats for your friends and family, then we recommend that you add this recipe to your list. Sporting a dark chocolate cake that has been topped with marshmallows and homemade ganache.
This is easily one of the most decadent desserts you will ever sample, with the cake satisfying every sinful craving you have ever had. Just garnish your finished bake with a dusting of crushed pecans and you will be on your way to chocolate paradise.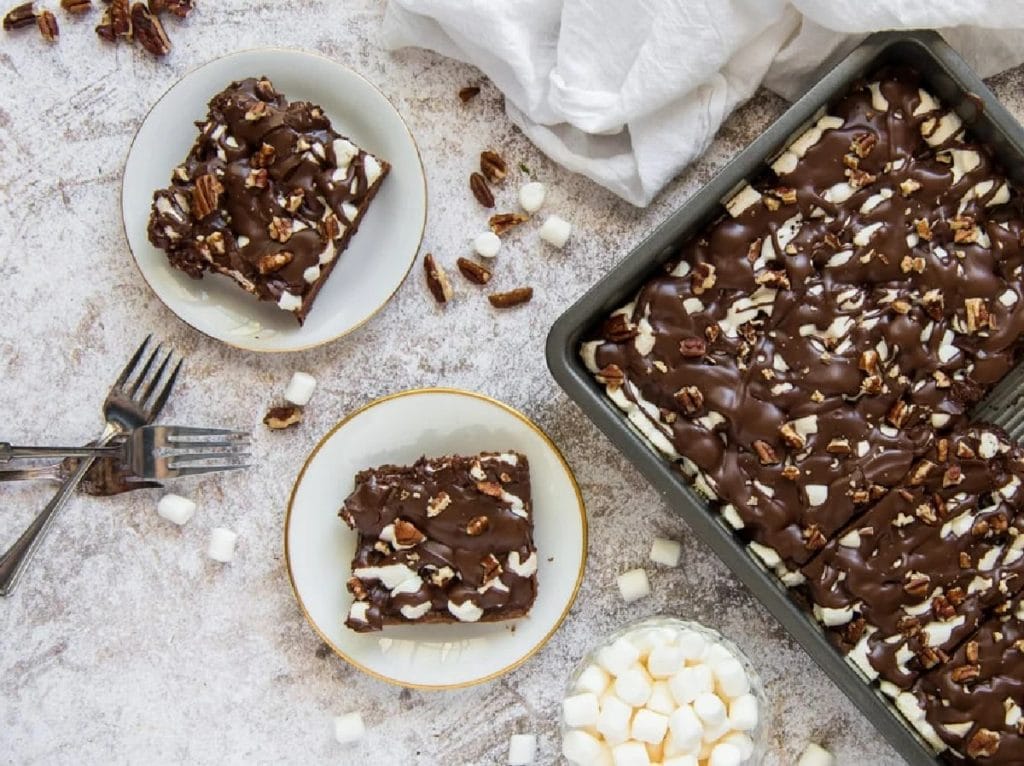 Source: Yellow Bliss Road
One of the best things about Mississippi mud cake is that it is extremely easy to make, which is why we have decided to showcase one of the simplest recipes we could find.
Although this method does not involve chocolate work or artisanal decorations, it does promise to deliver a delicious mud cake that you and your family can enjoy.
All you have to do is bake a chocolate sponge and top it with melted marshmallows and a rich chocolate sauce. It's really that easy! 
Out of all the chocolate cakes in the world, Mississippi mud cake might just be the best, which is why every home baker should try their hand at making the delicious dessert.
While this dish may seem very similar to Texas sheet cake, the addition of melted marshmallows and chocolate sauce make it what it is. So if you're in the mood to bake but don't have any recipes lined up, this is the perfect place to start. 
For the final entry on our list, we have chosen a unique take on the classic Mississippi mud cake, which removes the marshmallow and chocolate sauce to create a beautiful dessert fit for a five-star restaurant.
While most recipes use a brownie base, this recipe makes a flourless chocolate sponge and tops it with smooth chocolate pudding and a heavy layer of whipped cream. Stylish, modern and ornate – this is one recipe that you don't want to miss, especially if you love chocolate. 
And there we have it, those were 15 Mississippi mud cake recipes that you can make today. We hope that you found this article helpful and that you will refer to it the next time you fancy baking a rich and decadent treat.