Cakes bring people together, no matter the time or year or occasion. Winter cakes are something special, though – it's that one thing that feels like a warm hug, but isn't. Problem is, if you're tired of Christmas cake or yule log cake, you're probably looking for something different.
There are plenty of great cake recipes out there, and some just seems perfectly suited to the month of February, so let's dive into the 15 best cakes to make in February.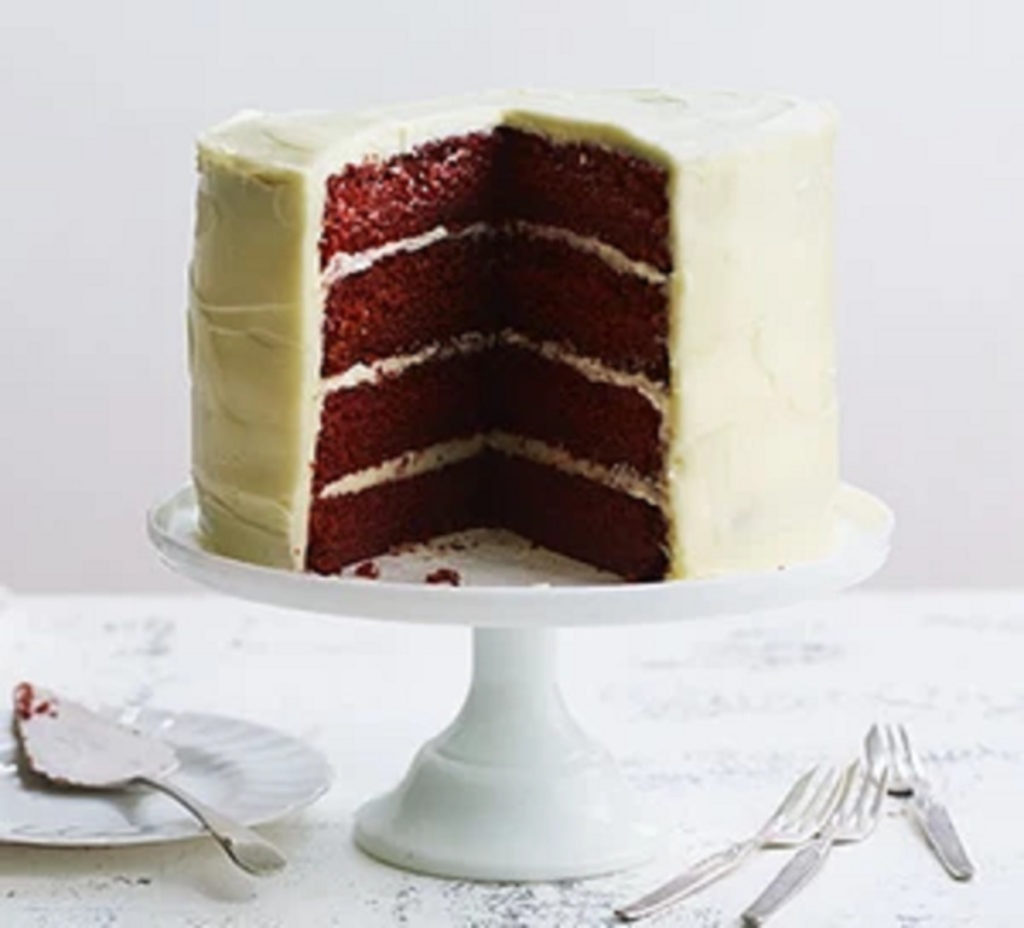 Red velvet cakes are a favorite for anyone who loves red and chocolate. These cakes can be made red by using food coloring, or by the chemical reaction between cocoa powder, buttermilk and vinegar.
Sometimes you will even see these cakes being made with beetroot juice or pulp in order for its color to be maintained.
The cream cheese frosting is one of the most iconic things about this cake, and it pairs beautifully with the chocolate flavored sponge. Red velvet cakes are one of the most delicious winter cake recipes, and something everyone should try at least once.
Difficulty level – depending on the recipe, this cake can be easy to make
Dietary factors – there are vegan recipes available to make
Black forest cakes (or gâteaus) are a stunning chocolate cake made of chocolate sponge and a rich filling make with cream and cherries. This cake is typically made up of several chocolate sponge layers with cherries and whipped cream sandwiched in between (or buttercream frosting).
On the outside, it is common for these cakes to be beautifully decorates with shards of chocolate and icing, as well as fresh or tinned fruit and decorative whipped cream.
Plus, a slice of black forest cake can be warmed to battle the cold weather.
Difficulty level – intermediate depending on your decorating preference. Creating chocolate shards and shavings can be troublesome
Dietary factors – there are vegan recipes available to make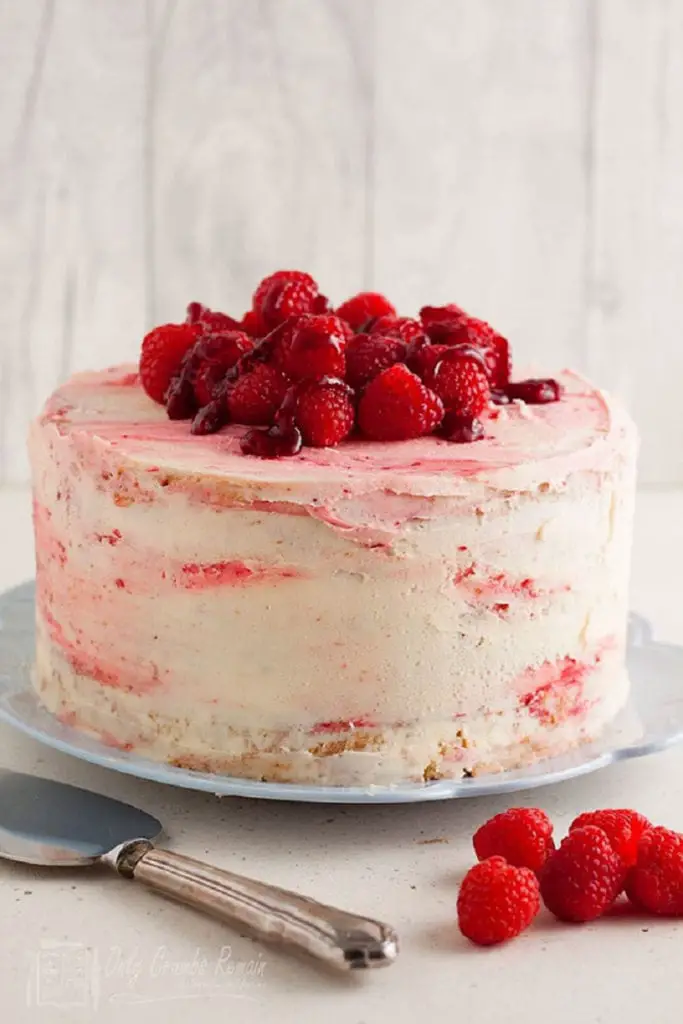 Lemon raspberry cakes are gorgeous cakes made with fluffy lemon sponge and delicious raspberries. You can use the raspberries in various ways – add some to the sponge, add whole ones in between the sponges, or create a jam as a raspberry filling.
Alternatively, you can use raspberries in the cream frosting to add streaks of color and flavor. This cake is the perfect mix of sweet and sour and can be put together to look rustic or elegant.
Difficulty level – this cake is pretty easy to make and relatively straightforward no matter the method you want to use
Dietary factors – there are vegan recipes available to make
The passion layer torte is a delicious mix of white chocolate, orange, coconut and passion fruit. The sponge for this cake is primarily coconut flavored and compliments the cream cheese beautifully.
Passion fruit can be put in the frosting and in between the layers of sponge, as well as put on top of the cake, giving it its stunning yellow color and unique appearance. This is the perfect cake to make ahead of time, as it can be frozen for up to two months before being consumed. Ideal for warming up after the winter blues!
Difficulty level – intermediate – there are a few things that make this cake different to a regular sponge and these differences must be considered when baking
Dietary factors – vegan variations of this cake can be made
This is another perfect recipe for the chocolate lovers of the world. The sponge of this cake is a rich chocolate flavor, ideally dark chocolate, and is topped with pomegranate and a creamy chocolate mix. This is a popular cake to have as a substitute for those who aren't fans of Christmas puddings, as it is delicious when served hot or cold.
Difficulty level – beginner-friendly – this cake is straightforward to make with no real complications
Dietary factors – there are vegan variations of this recipe available to make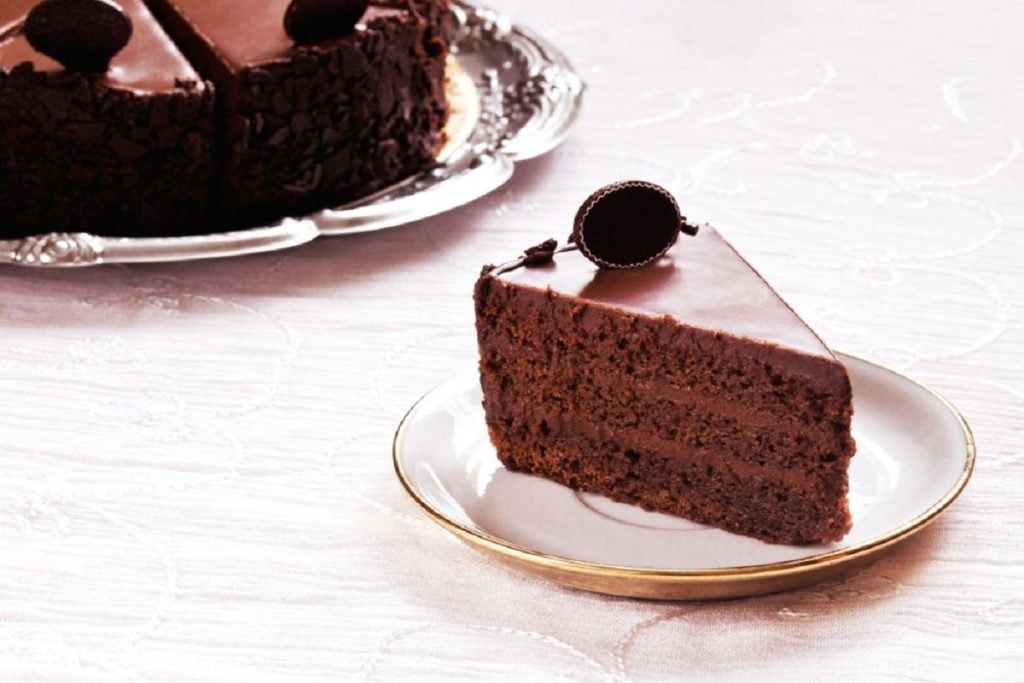 The classic chocolate fudge cake is made using delectable chocolate sponge. The sponge for these cakes are denser than regular chocolate as the ingredients are melted together rather than whipped or creamed together, which allows air in the mixture.
A thick fudge filling is placed between the chocolate layers and is iced on the top or all around the cake. Putting chocolate shavings on top of this cake is a common occurrence, too, and adds something special to the cake.
Difficulty level – this cake is easy to make, though the chocolate shavings may be tricky for some people to create from scratch
Dietary factors – There are vegan recipes available for this cake
The chocolate caramel cake is another well-loved recipe. This cake is characterized by its deliciously tender and moist chocolate sponge and caramel fiddling and topping. You can use regular caramel or salted caramel, depending on your preferences. Alternatively, change it up with toffee sauce drizzled over the top!
You can also add chocolate shavings to the top of the cake or different types of nuts, including pecans and walnuts.
Difficulty level – this cake is beginner-friendly and super simple to make
Dietary factors – There are vegan recipes for this cake
Carrot cakes can be hit or miss for many, but when they're done right, they are delicious. What makes this recipe iconic is the use of spices and, as the name suggests, carrots. Not to mention, the cream cheese frosting is incredible, too. You can choose to not add any nuts, finely chop them or have chunky nuts in the batter.
Carrot cake is a stunning cake that encompasses warm spices and flavorings, including cinnamon and vanilla extract, to make for a comforting flavor.
Additionally, after the cream cheese frosting covers the cake, more nuts can be added on top, along with orange zest for some color.
Difficulty level – this cake is extremely easy to make and is virtually fool-proof
Dietary factors – there are vegan carrot cake recipes available to use and enjoy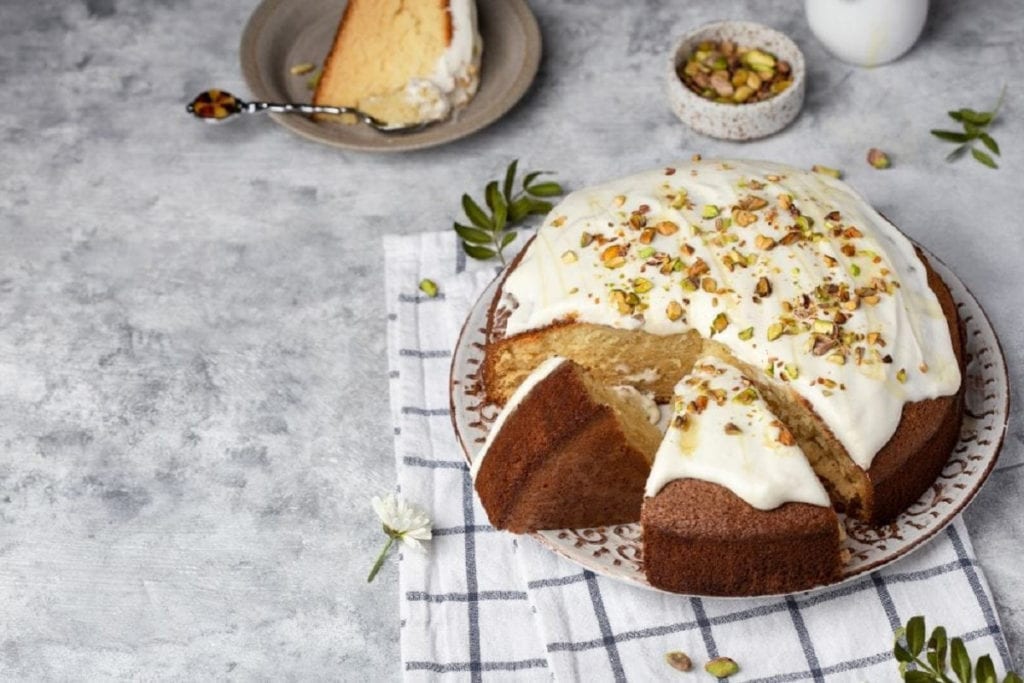 The hot milk sponge cake is simple yet so delicious. This cake is fluffy and tastes mildly on lemon, so it isn't overpowering.
The difference between a hot milk sponge cake and any other cake can be found in the batter. Boiling liquid such as milk or a milk substitute is added, which gives it a unique characteristic.
You can make this simple cake in various flavors, including a chocolate or coffee cake, so it is a very versatile recipe and great for beginners.
Difficulty level – beginner-friendly
Dietary factors – there are egg free variations of this recipe and milk substitutes can be used
This cake's sole purpose is to warm your heart and melt your winter blues away. The toffee, apple and cinnamon work together beautifully to create the ultimate comfort cake. The vanilla and cinnamon sponge is separated with cream cheese frosting and apple slices to create a cake that is perfect, especially when eaten warm.
Difficulty level – intermediate – while this cake isn't too difficult, it does require some speed in the kitchen if you want to get it decorated and served immediately
Dietary factors – there are variations of this recipe that are vegan-friendly
This cake is gluten-free by nature and extremely tasty. The recipe is simple and only required a few ingredients, including polenta (cornmeal), butter, sugar, eggs and orange juice and zest. This is a great choice for anyone who loves the flavor of oranges along with the texture of polenta.
Difficulty level – easy – this cake is very straightforward to make
Dietary factors – there are vegan recipes for this cake available to try out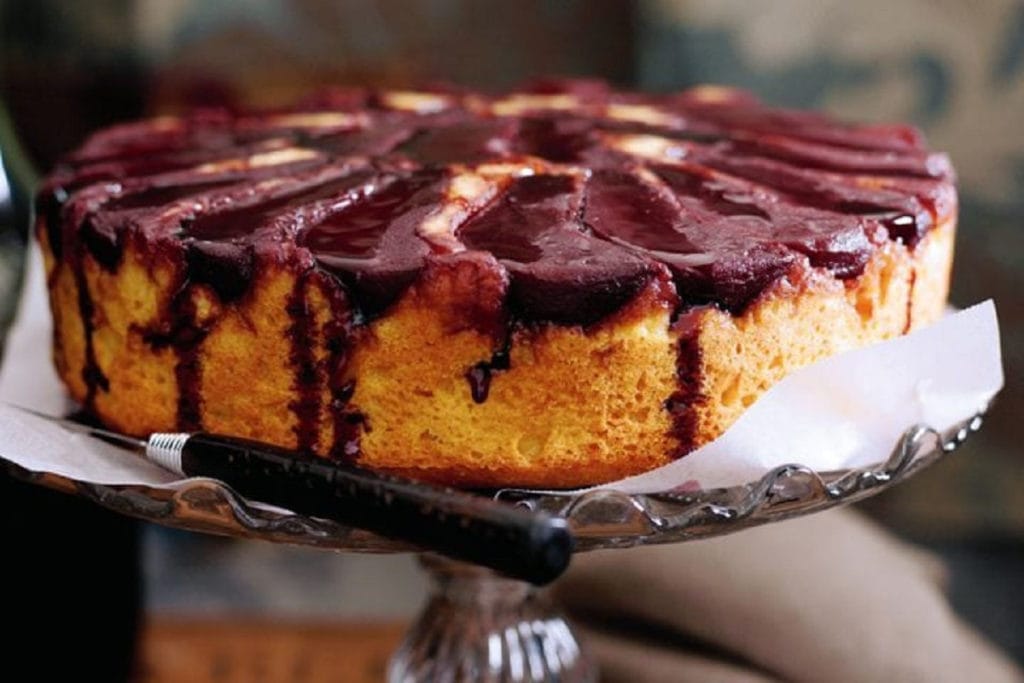 This delicious cake is exactly as the name describes – it has pears, polenta (cornmeal) and ricotta. These flavors marry together wonderfully and create something that should be at the top of everyone's to try list. The single sponge goes beautifully with the red wine pears on top.
Difficulty level – easy – this recipe is beginner-friendly as there are no complex steps involved
Dietary factors – this recipe contains red wine. There are vegan variations available to try out for this type of cake
This cake is the one that is needed on a cold, rainy day. For this recipe, whiskey and spices make the cake truly delectable and unique. The topping uses heavy cream, cinnamon and honey, among other things, to create an all-round delicious recipe to try out.
Difficulty level – easy – this cake is a straightforward recipe
Dietary factors – this cake does use whiskey. There are vegan recipes to try out
This cake uses spices such as cinnamon and ginger to add a beautiful taste to its sponge. The pears that are placed on top are simmered in a solution of water, lemon juice and rind, caster sugar, and a cinnamon stick. This is a unique taste on the classic gingerbread cake!
Difficulty level – this cake is fairly easy to make as long as you can time everything correctly and not over or undercook the pears
Dietary factors – there are vegan recipes available for this recipe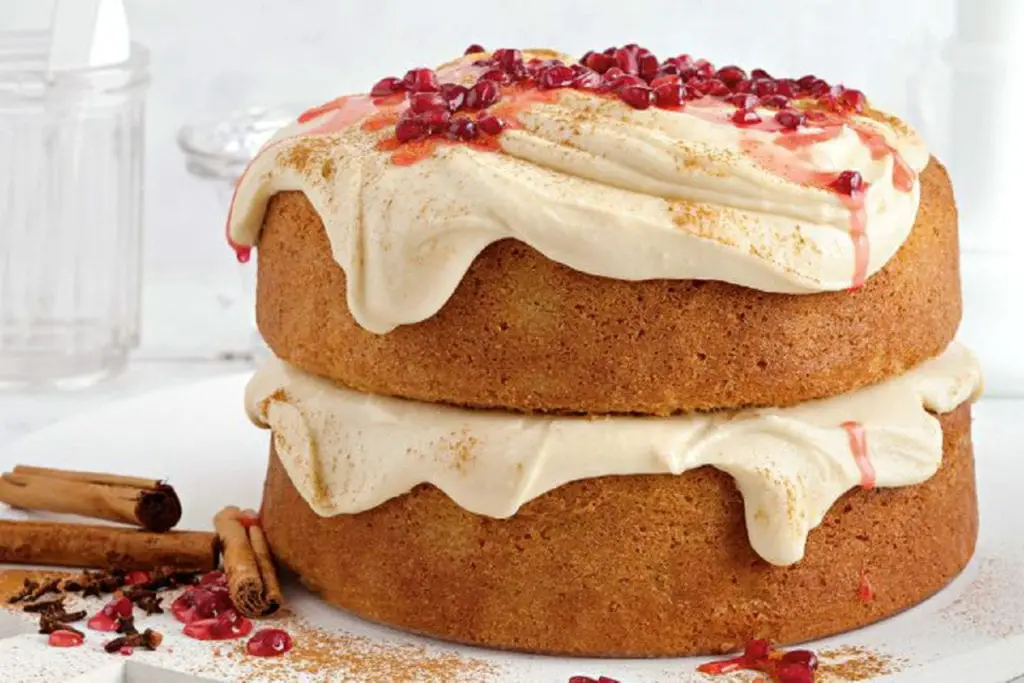 The delicious chai cake gets its flavor from chai teabags that steep in half a cup of boiling water and are added to the batter once cooled.
This cake's mix of ginger, cream cheese and pomegranate offer a refreshing yet comforting feeling and is certainly a recipe to note down. The ginger and cinnamon make it a great choice for cold days, and the pomegranate gives it a fresh, summery twist.
Difficulty level – this cake is pretty straightforward to make and should be easy enough for beginners to try out
Dietary factors – this recipe can be altered to be vegan-friendly
Conclusion On February Cakes
Any time is a good time to get in the kitchen and get creative with cakes, but in February, cakes are a necessity. Forget Valentine's Day, the month of February is cold and icy if you're in the Northern Hemisphere, so comfort is a must.
All these cakes are great for comfort, or even just as a midday snack. They are all worth a try, so get your apron on and test them out yourse