When it comes to dessert sauces, there are plenty to choose from, from simple ones such as strawberry and chocolate to full-blown syrups.
However, when it comes to the king of the sauces to slather over your desserts, it is tough to tough some classic hot fudge sauce.
The way that it is gooey and just mixes into whatever you are eating it with, whether it is ice cream, pancakes, or anything else.
There's nothing like it.
Partly because it is so incredible, when looking to add some extra hot fudge sauce to their desserts at home, many people often feel that it must be way too complicated for it to be made at home, and will often go for store-bought versions.
Which isn't a bad thing in and of itself.
But it certainly seems like a compliment that many people view hot fudge sauce as something that can only come from pre prepared or experienced chefs' culinary hands.
It is especially funny when they realize just how easy it is. That's right! Homemade hot fudge sauce recipes are so easy to do for yourself.
Not only are they easy, but in fact, they can be made super-quickly too.
In just 5 minutes, you can have a luxurious hot fudge sauce recipe prepared for yourself at home.
Want to know how to do it? Well, that's what we're here to show you today!
We are going to go over some of the best hot fudge sauce recipes that you can make for yourself today, as well as show you the basics for making a killer sauce for yourself.
The Basics For Making Hot Fudge Sauce
So, before we start showing you some recipes, we'd thought that we would show you the basic ingredients for making iconic hot fudge sauce for yourself.
That way, you'll both be able to understand other recipes better, as well as have a solid foundation for your own!
Generally speaking, most homemade hot fudge sauce, regardless of how long they take to make, uses 4 or 5 key ingredients, regardless of the extra that is added:
Cocoa powder
Butter
Sugar
Evaporated milk
Chocolate chips
These are the mainstays of virtually every kind of hot fudge sauce recipe that you can find out there.
However, as we will see in some of the recipes in this guide, it is even possible to create top-quality homemade hot fudge sauce without them, or by using substitutes.
Hot Fudge Sauce Recipes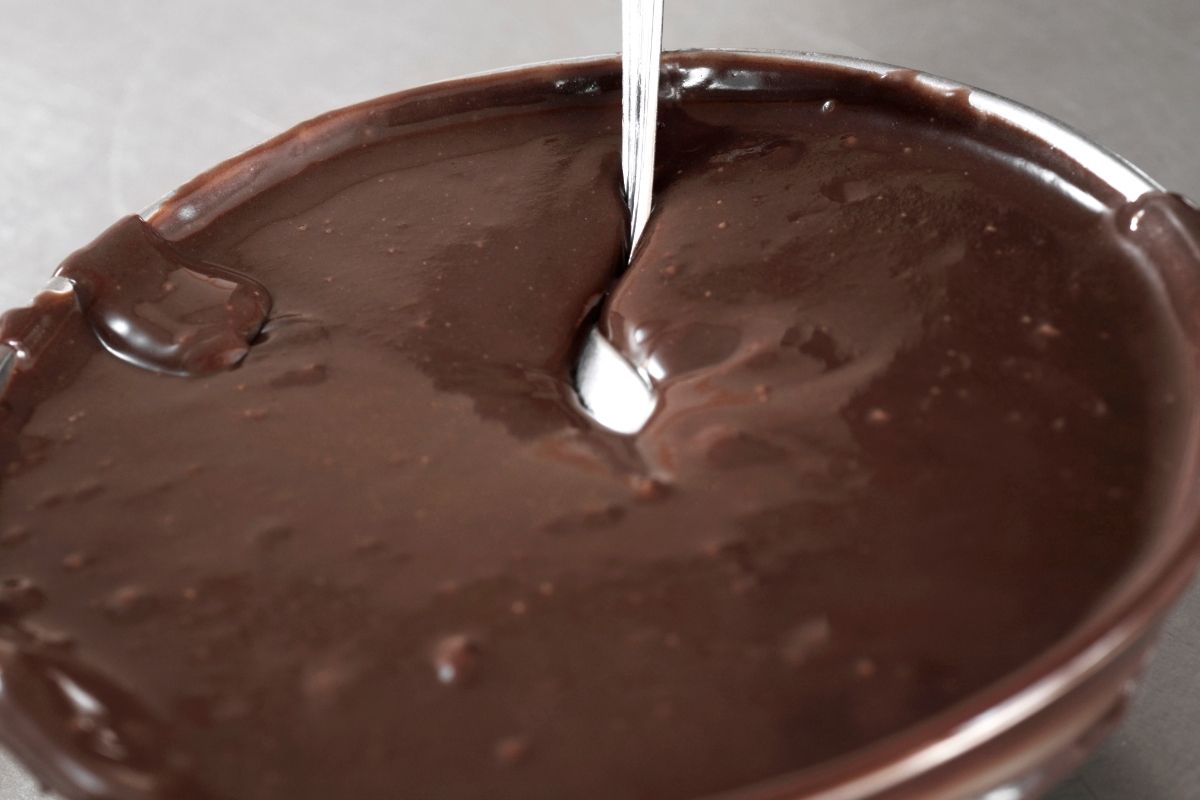 So, now you know the basic ingredients that go into a hot fudge sauce recipe.
Now it's time to show you some of the best easy 5minute hot fudge sauce recipes that you can try making at home right now!
Don't let the name of the blog fool you.
This rich hot fudge sauce recipe is gooey, thick, and addictively delicious to eat, especially with ice cream!
This recipe uses the classic chocolate chips for that delicious flavor, but it makes use of some vanilla extract too, adding another sweet taste for extra flavor and complexity when it hits your tongue.
Add that to the pinch of sale, the unsalted butter, and sugar to boot, and you have a seriously great combination.
It's certainly better than any hot fudge sauce you'll find in the store, that's for certain!
If a simple recipe that is done nice and quickly is what you are looking for, then you need to check out this particular hot fudge sauce to add to your ice cream.
This one is maybe one of the simplest that you'll find on this list, thanks to it only using three basic ingredients:
Chocolate chips
Sweetened condensed milk
Butter
And that's it! That's all the ingredients it takes to make an amazing hot fudge sauce for your waffles and ice cream.
Whilst the sweetened condensed milk might make it seem like the butter is a little redundant, trust the recipe, as it will make sure that the sauce drips nice and thick as it should.
When you want to save and reuse it, simply stick it in the refrigerator, and reheat it in a microwave when you want some extra sauce for your desserts.
If you are looking for rich flavors that are easy to make, this is a great recipe for you!
Looking for the perfect rich and thick chocolate sauce to add to your delicious pancakes and waffles?
This recipe is easy to make, and super quick too!
This hot fudge drizzle hardens beautifully when poured over a cold dessert, making it perfect for ice cream as well.
Better yet, if you are looking to have a hot fudge sauce prepared well in advance, have this recipe done a few days beforehand, store this easy hot fudge sauce in an airtight container in your refrigerator, then reheat it in a microwave, and it'll be good to pour!
You can store this hot fudge sauce for up to 3 weeks, and it will still be good to chow down on.
An easy recipe is always great to follow.
And with only a few minutes and a quick stir for this recipe, how can you resist an easy hot fudge sauce recipe that takes just minutes to make?
Especially when it is coffee-flavored too!
As the name suggests, this 5 minute hot fudge sauce is perfectly thick for drizzling on an ice cream sundae, or any other dessert that you can think of.
Adding the ground coffee at the same time as you're melting down the chocolate chips is the best method to try for yourself if you want the right amount of drizzle that sets nice and thick on your food.
The sweetened condensed milk makes a return too, adding to the smooth flavor that this recipe has too!
Conclusion
As you can see, there are plenty of ways to make a delicious 5 minute hot fudge sauce recipe for yourself.
So what are you waiting for? Try it now!