For those individuals with a super sweet tooth, caramel-based cakes are often the bee's knees in terms of providing a sweet, rich, and delicious dessert.
Whether you prefer a traditional vanilla cake with caramel icing or something a little fancier like a caramel sponge with salted caramel frosting, there are plenty of options to choose from.
With this in mind, our guide will take a look at 17 of the best caramel cake recipes you can make at home. What's more, we'll also look to answer a few of the frequently asked questions you may have in the back of your mind.
The first recipe on our list is an offering from BBC Good Food. This foolproof caramel cake uses store cupboard ingredients, and is extremely simple to put together. That's not to say it isn't delicious – if you get it right, you'll have a showstopping cake on your hands!
If you love both caramel and chocolate, then our next recommended recipe is going to be right up your street.
This triple-layered salted caramel chocolate cake isn't only guaranteed to look and taste fantastic, it's also incredibly straightforward to bake, so you won't have to wait too long before sinking your teeth into this decadent and moist dessert.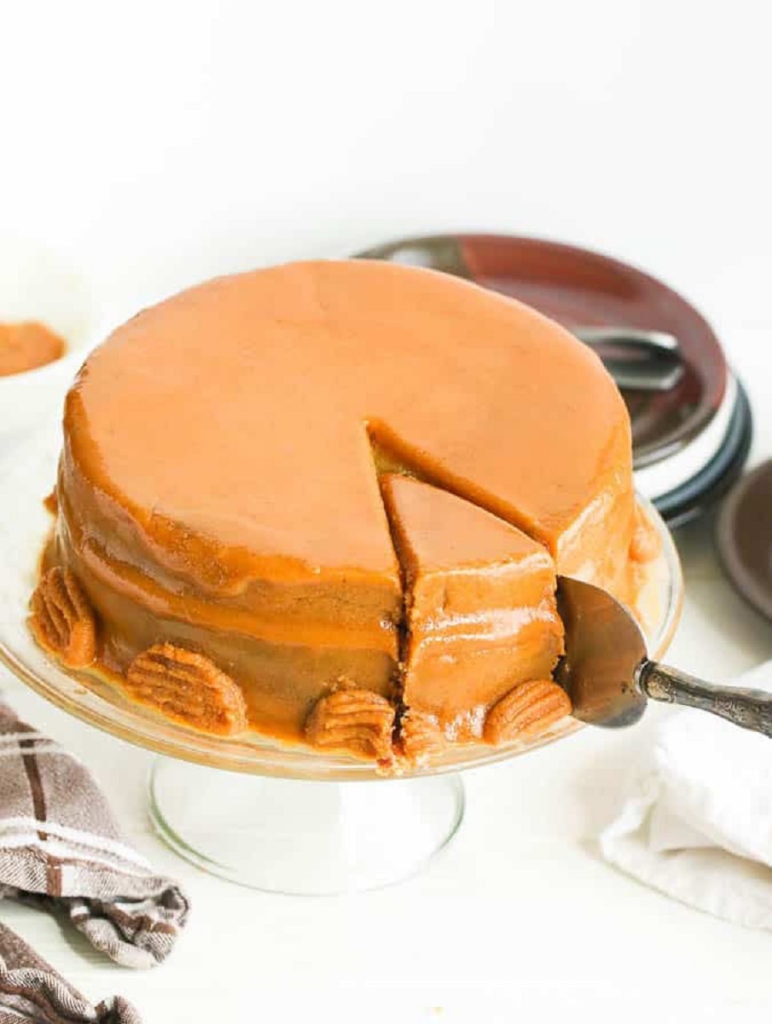 This caramel cake recipe from Immaculate Bites is perfect comfort food for those bitterly cold fall months.
The addition of caramel provides the perfect balance of sweetness and saltiness to take the yellow butter cake base to the next level, resulting in a dreamy, caramel-layered pud! This recipe goes particularly well with both apples and ice cream.
For the ultimate caramel-based showstopper, there are few options better than this salted caramel drip cake. It's sweet, salty, and packed full of delicious flavor.
What's more, this cake also provides lots of nice little touches, such as buttercream piping around the top of the cake, as well as the clever addition of Rolos, fudge, and chocolate sprinkles.
The next recipe on our list is this unique burnt sugar caramel cake from Sally's Baking Addiction. It's soft, buttery, and completely worth the prep time!
The cake gets most of its flavor from the burnt sugar syrup, while the addition of salted caramel provides a divine mix of sweetness and saltiness. For the ideal garnish, use some toasted pecans.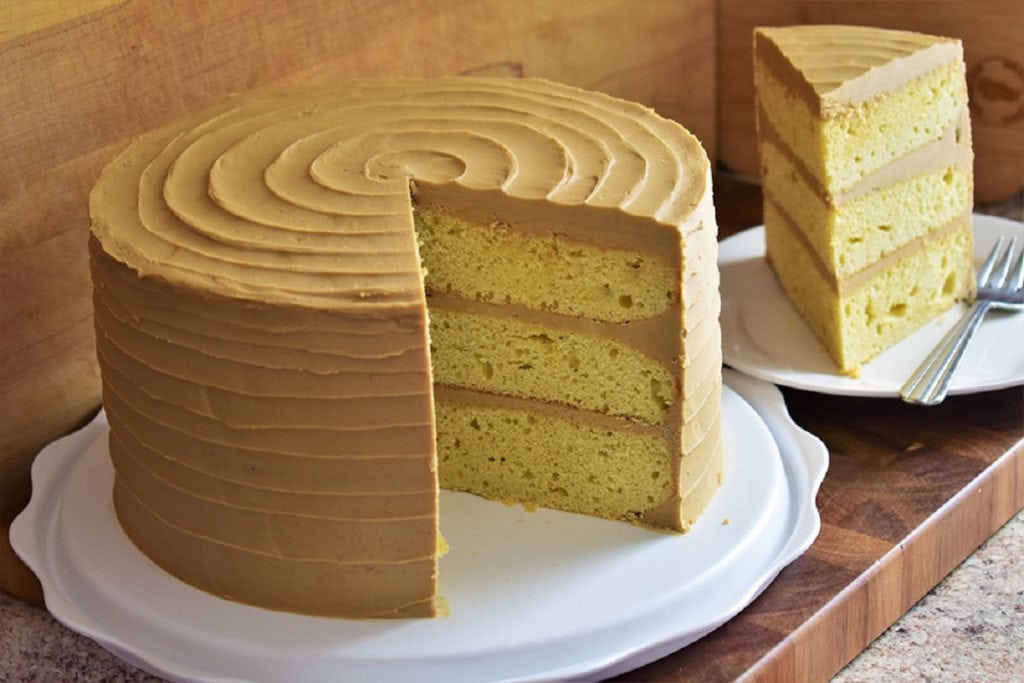 As caramel-based layer cakes go, this offering from Allrecipes is one of the very best. It's moist, spongy, and comes with a delectable, rich caramel icing – both over the cake and in between the cake layers. What's more, this delicious caramel cake can serve as many as 12 people, so it's perfect for big parties and family gatherings.
For hardcore caramel lovers, the salted caramel cake recipe from Liv For Cake should be right at the top of your list. Not only is homemade caramel sauce used in the various layers of the cake, it's also used for both the frosting and the drip.
If that isn't enough to get your taste buds salivating, you can also add some sprinkles of sea salt over the top of the cake once decorated to provide the perfect balance of sweetness and saltiness.
All you need for this caramel buttermilk sheet cake is a bowl and a whisk and you'll be good to go! What's more, the mouth-watering caramel icing is just as quick and easy to make as the cake itself, so it's ideal if you're tight on time.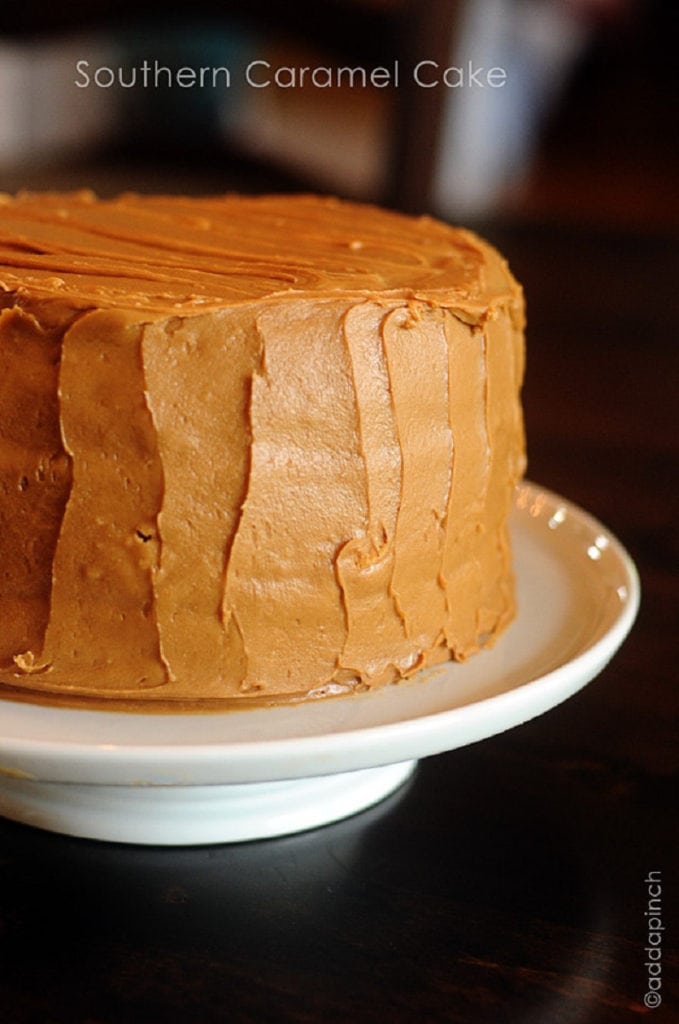 This next recipe is a traditional caramel cake with the added delight of homemade caramel icing. It's one of those desserts that's so rich and decadent that it's the perfect dessert for special occasions. Don't be shy with the caramel icing either – the more layers the better!
This easy caramel cake from Cookies & Cups is another recipe that's relatively straightforward and won't take too much time to put together.
The batter is essentially a simple vanilla cake, and then a thick layer of caramel sauce is poured on top. To complete this sweet and delicious dessert, top the cake with a moreish cream cheese frosting.
The Baking Explorer offers this fantastic recipe which is crammed with a huge amount of salted caramel.
So, if you're a fan of the flavorful ingredient, you'll absolutely love this cake. It has a salted caramel sponge, salted caramel sauce between each layer (including on top), and an incredible salted caramel buttercream. Reckon that's enough salted caramel for you?!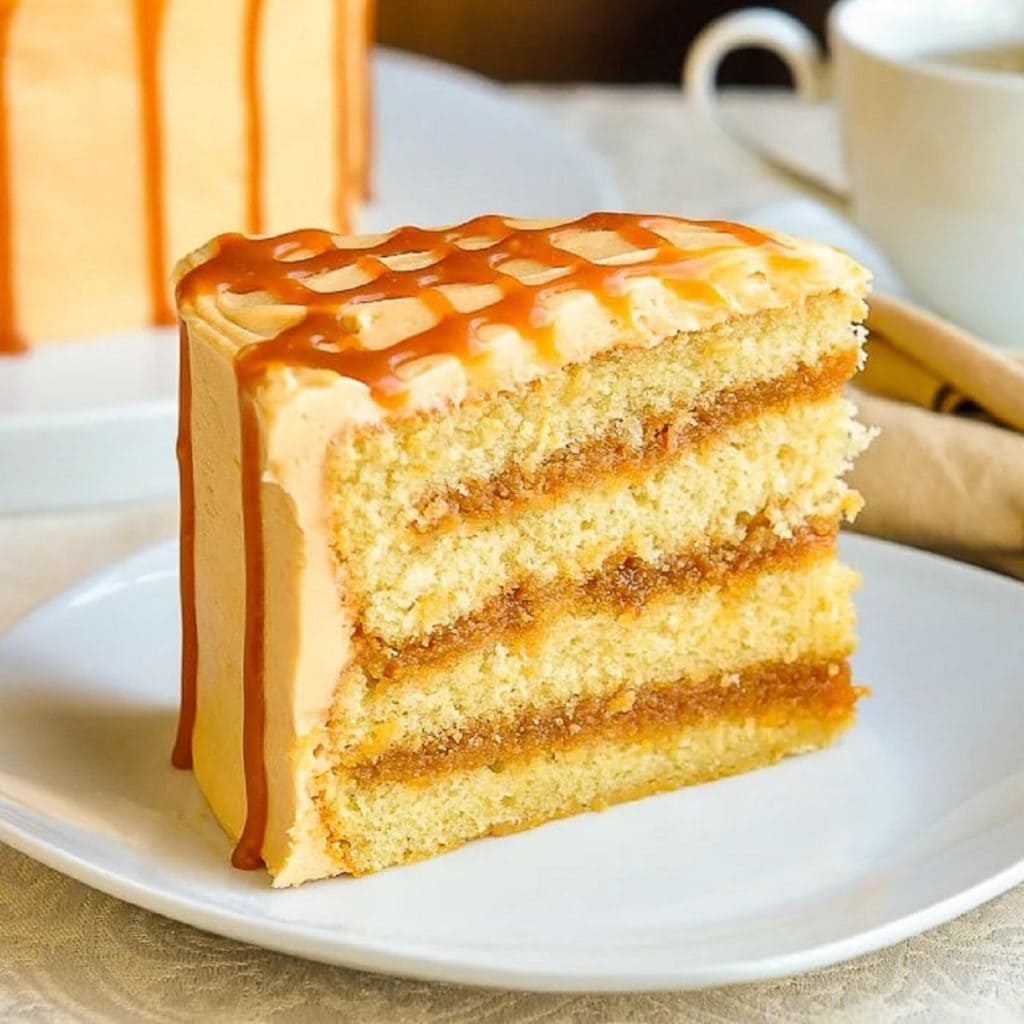 As the name of this recipe suggests, this caramel cake is one of the best desserts you can make if you're a massive fan of caramel.
The cake is a vanilla-based sponge, with multiple layers of homemade caramel sauce, a caramel buttercream frosting, and an extra drizzle of caramel on top. It's a melt-in-the-mouth showstopper!
A little different to many of the other recipes on our list, this superb pecan and caramel cake is what dreams are made of. It features an irresistibly moist caramel cake layer which is filled with pecans and sweetened condensed milk.
Furthemore, if that isn't enough to get your mouth watering, the dessert is topped off with a fluffy mascarpone caramel whipped cream frosting!
The next recipe is this chocolate chip caramel cake offering from Erren's Kitchen. This delicious showstopper is essentially a chocolate chip cake with homemade caramel drizzled over the top. It's the perfect dessert if you're in the mood for indulgence, so don't miss out!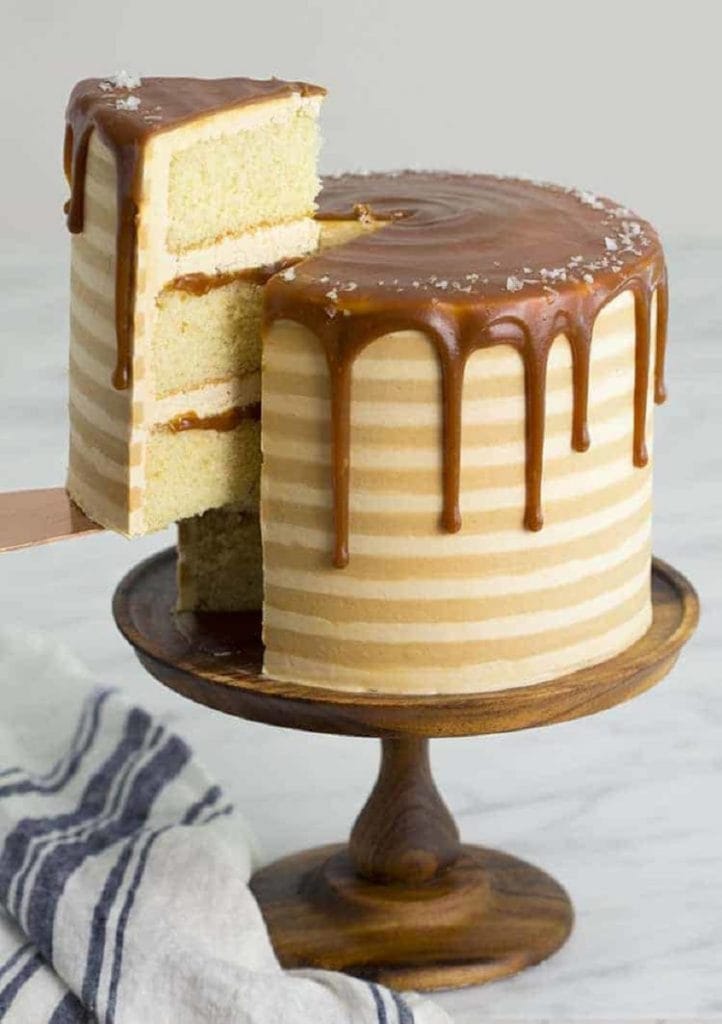 Featuring a yellow vanilla cake for its base, this recipe is ideal if you're after a moist and fluffy caramel dessert. The base is covered in homemade salted caramel, as well as a creamy, caramel-infused Swiss meringue buttercream. What's not to love about that?
This simple melt and mix recipe is a great option for special celebrations, providing a moist, rich, and buttery caramel cake that's encased in creamy caramel frosting. What's more, it's ready to serve in just over an hour, so perfect if you're short on time.
The final caramel cake recipe on our list, and by certainly no means the least, is this offering from Betty Crocker. It features a tender vanilla scratch cake with apple slices whose tart flavor is the ideal partner for the sticky-sweet caramel sauce. A must try!
Frequently Asked Questions
How Do You Make Homemade Caramel?
Firstly, grab a small saucepan and have it on medium heat, before adding sugar, salt, and covering with water. Then, bring it all to a simmer, occasionally stirring until the sugar dissolves. This usually takes around five minutes.
Once you've achieved this, increase the heat to medium-high, and cook for another four to five minutes until the mixture is deeply golden. Then, turn off the heat, and immediately stir in some butter and cream.
It's worth noting that the mixture will bubble up at this stage, so be super careful. Let the caramel cool a little bit in the pan, and then transfer it to a container to properly cool.
How Is Butterscotch Made?
Butterscotch is made by boiling brown sugar and butter together. You can also sometimes use corn syrup together in water.
What Is The Difference Between Caramel And Butterscotch?
The main difference between the two is the fact that butterscotch is made with brown sugar while caramel is often made with granulated sugar.
At its simplest, butterscotch is a mixture of brown sugar and butter melted and cooked together, whereas caramel is sugar that's heated and melted until it's brown.
Is White Sugar Or Brown Sugar Best For Making Caramel?
If you want your homemade caramel to be a lighter shade of brown, then you can simply substitute brown sugar for white sugar.
There's little difference between the two other than the color, although it's worth noting that some people believe brown sugar provides a greater depth of flavor.