Gingerbread is one of those delicious goods that can come in the shape of cookies (which is the most common), cakes, or just flavoring. With a blend of ginger (obviously), and other spices such as cinnamon, cloves, nutmeg, cardamom, and more….gingerbread cakes have a warm spiciness that is sweet, and can be paired with many other ingredients. 
Gingerbread cakes are especially popular and well suited to the Winter Holidays, as the warm spiciness can help keep away the cold, and gingerbread is associated with the festivities of Christmas food and events. So why not make your very own? 
If you have never made a gingerbread cake, and aren't sure how to go about it, we will start by saying that the possibilities are endless, and there are infinite recipes you can try out, combining different ingredients and going about the cake in different ways. So you should also not be afraid to experiment yourself! 
That being said, we've compiled 15 of our favorite gingerbread recipes that are super easy to make at home, so that you can browse through them and try a few out. 
Does that sound good? Then let's get right into it! 
15 Gingerbread cake recipes – Easy To Make at Home
Here are our top 15 favorite gingerbread cake recipes, all of them easy enough that you should be able to make them at home, even if you aren't very experienced with cakes. 
Try a few of them out and see which one is your favorite!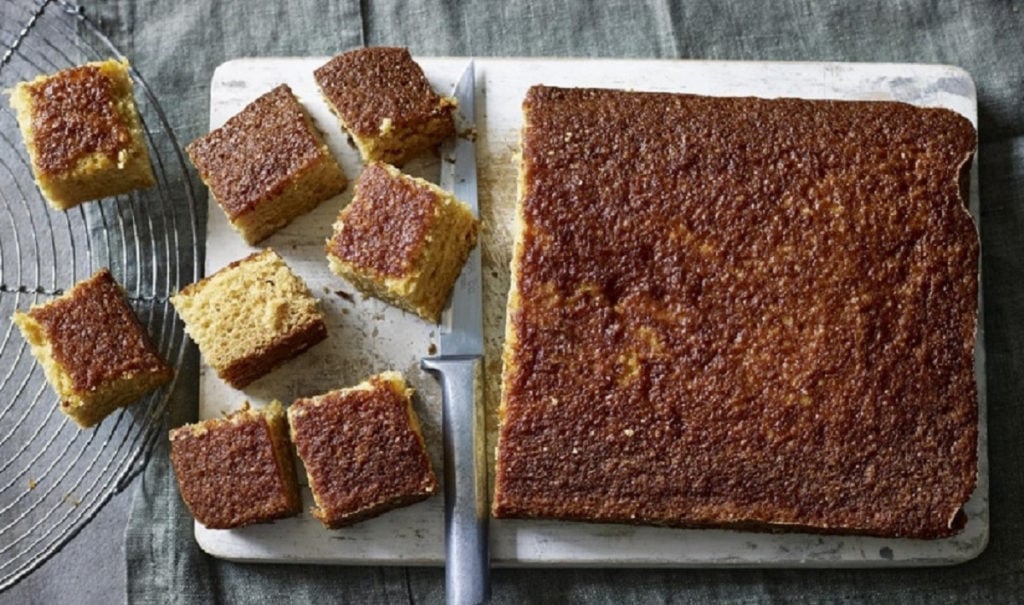 First up we have this amazing gingerbread sponge cake recipe, by Ruth Sutcliffe. The preparation takes around 30 min, and the cooking time is between 30 min to an hour. In total, the recipe serves 12 slices of cake (but of course you can adapt the measurements). 
Described as sticky, sweet, and subtly spiced, this old fashioned gingerbread cake is perfect for tea time and ideal during the winter season. 
Next up we have a classic homemade gingerbread cake recipe by Jacqueline Bellefontaine, easy to follow, and provides you with a cake full of ginger flavor and aroma. The recipe uses a melting method that is very easy to implement, so the recipe is suitable for beginners. Oh and it takes just 15 min of prep time, and 45 min of cooking time, serving 12 slices. 
Just make sure to lay parchment paper on the prepared pan, because you don't want this moist cake to get stuck on the loaf pan!
This cake is best served cool, or warmed with a scoop of vanilla ice cream.
If you want to make a gingerbread cake that is thick, while remaining fluffy and moist, we recommend this 6-inch gingerbread cake recipe by Carla Cardello. It takes just 15 min of prep and half an hour of cooking, and that is with it being made from scratch! It's perfect for Christmas time and full of flavor, so give it a go!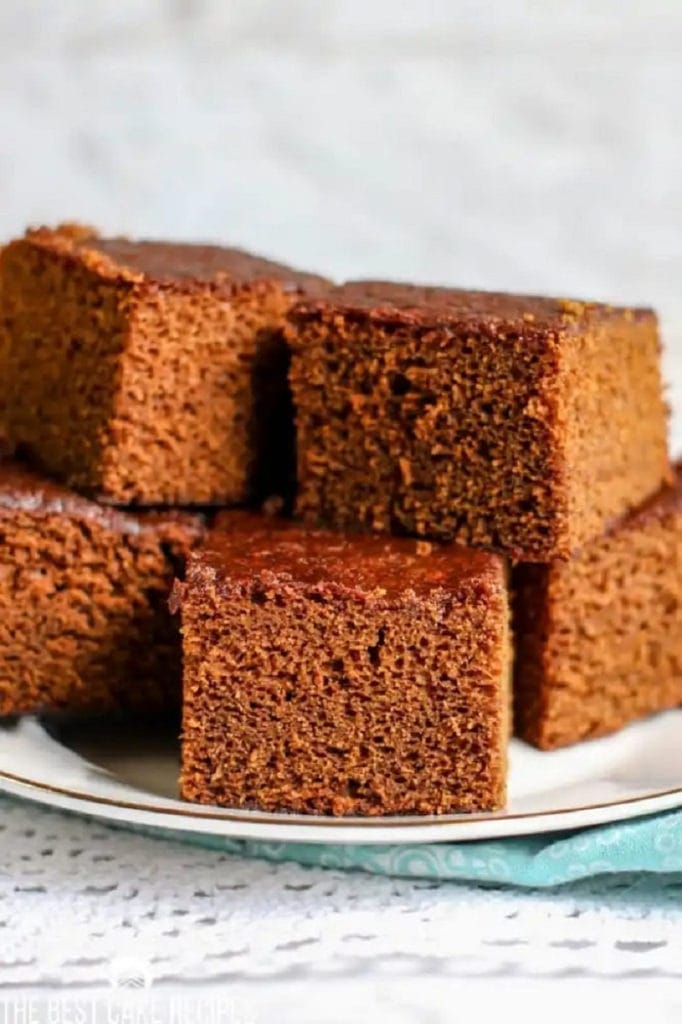 With this easy gingerbread cake recipe, by Julie Clark, you can make your own delicious gingerbread cake even if you have only beginner skills. It takes 15 min of prep time, and half an hour of cooking, and the result is a small and flavorful cake that can be served plain or topped with frosting. Ideal for after a Christmas dinner!
This gingerbread cake recipe, by Dawn (the author of the Girl Heart Food blog), is full of ingredients that will warm you right up, making it perfect for the winter season. It's an incredibly simple recipe, with an amazing-looking result in a bundt pan, with 10 min of prep time, 40 min of cooking time, and around 3 hours of cooling time before it can be served. 
This original homemade gingerbread cake recipe, by Jenny (from the Picky Palate blog), looks very fancy, but no need to feel intimidated. The recipe is actually pretty simple to follow, and it will only take you a total of 45 minutes to complete. It will serve 12, and is the perfect dessert for warming up your guests!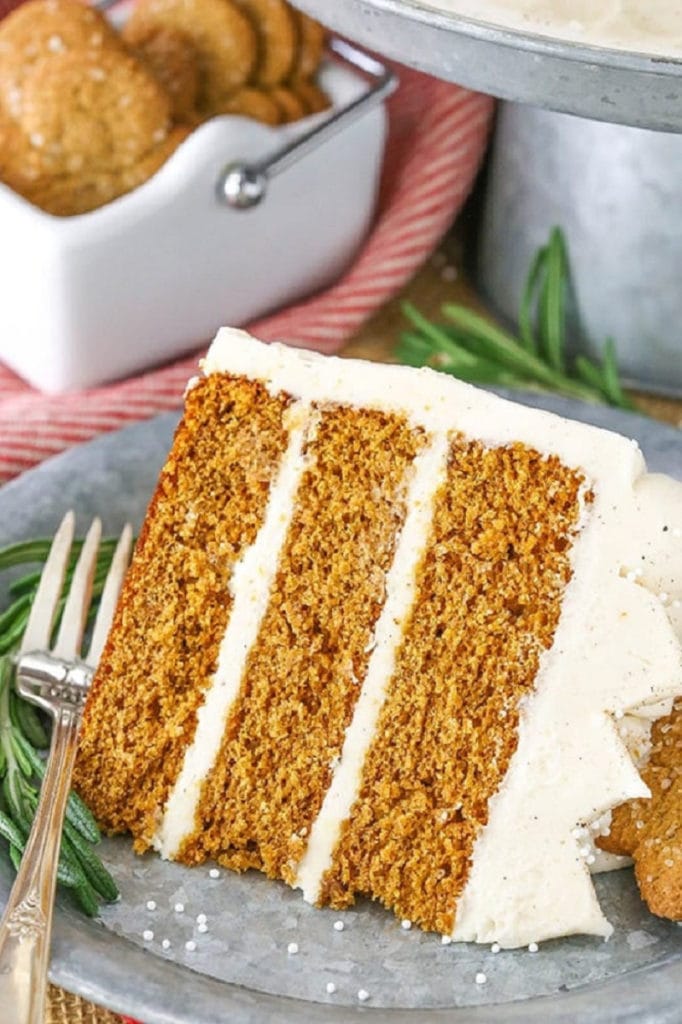 If you like your cakes to be moist, and layered with icing, then we recommend trying out this moist gingerbread cake recipe by Lindsay (author of the Life, love, and sugar blog). It takes around an hour, in total, and serves a good amount of guests. And you can even pair it with some actual gingerbread-men biscuits on top! 
Gingerbread can be a bit intense as a flavor, full of warmth, so it's always a good idea to pair it with something cooling, like lemon cheese frosting! That is exactly what Lauren Miyashrio does in her recipe, and we cannot recommend it enough. It will take you around 2 hours to complete, but it is absolutely worth it. 
The gingerbread cake with cream cheese frosting recipe, by Cookie + Kate, is an absolute treat for the Christmas holidays, or simply the winter season. It is rich and full of flavor, and takes a total time of just 40 minutes to be ready! You could also easily adapt the frosting ingredients if you wish to.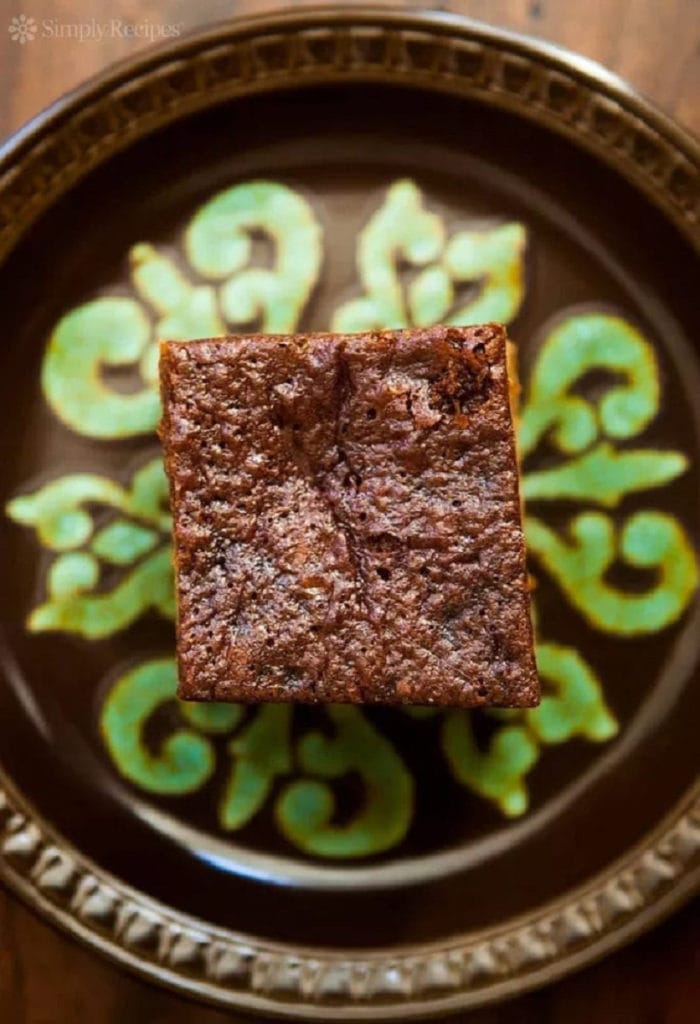 If you're a true lover of ginger, and just a pinch of it isn't enough to satisfy you, then go ahead and try out this triple ginger gingerbread cake recipe by Garrett Mccord. As the name suggests, it includes three different types of ginger, and as a result, it can be pretty strong (especially with the inclusion of ground cloves and the intense molasses flavor). That being said, it looks and tastes amazing, and will take around 85 minutes to complete. 
This gingerbread loaf cake recipe, by Nickki Thompson, is simple to follow, and delicious to eat. However, she recommends letting the cake sit for a few days, as it gets even better if you manage to wait for some time before you eat it! It takes just over an hour to make, and you can also easily add some frosting on top if you prefer. 
If you want something more complex, this cake goes well with a topping of caramel sauce.
If you follow a vegan diet, then don't worry, we also have an option suitable for you! This vegan gingerbread cake, by Manali, is soft, spiced, and delicious. Perfect for vegans to enjoy during the holiday season. It is best served with some coffee or hot chocolate and takes around an hour to make.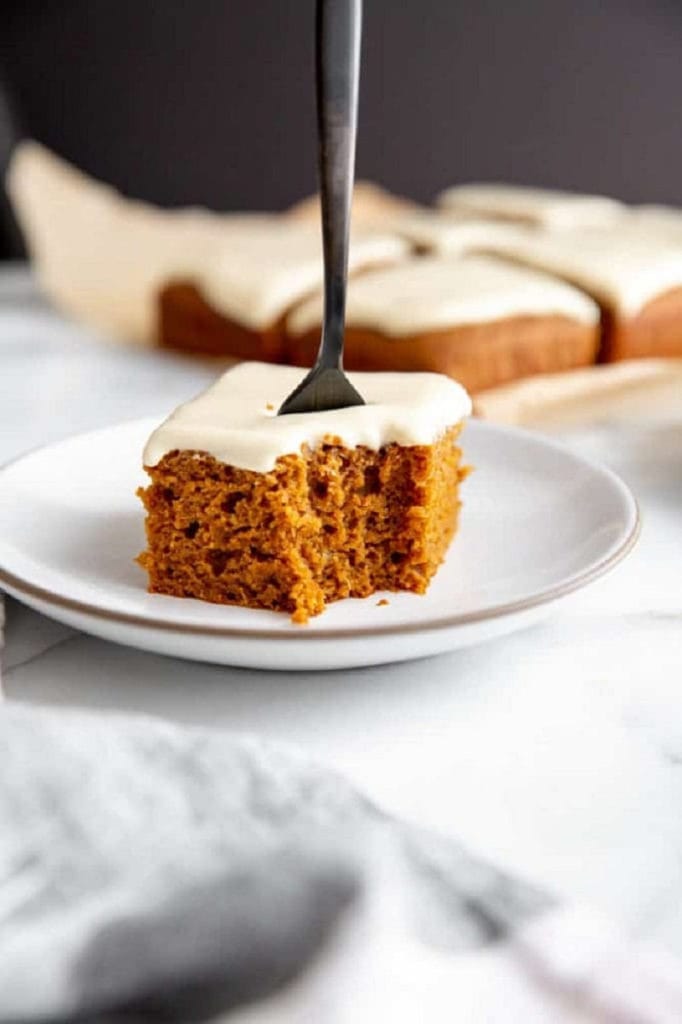 We have another gingerbread cake with a special dietary requirement for you, this time a gluten-free option. The recipe is by Nicki Sizemore, and it is paired with cinnamon and molasses for an extra kick of flavor. It takes a short 45 minutes to make and serves around 9 people (although you can easily adapt the quantities). 
If you really want to make a gingerbread cake because you're craving it, but you don't want to spend ages making it…we also have you covered. For the lazy people: this super-easy 2-minute gingerbread mug cake recipe, by Stephanie Wilson. An absolute god-send when you want a sweet snack during the winter! 
Last, but certainly not least, we have a final gingerbread cake recipe, by Lauren Allen. This one, in particular, is topped with vanilla cream sauce, bananas, and whipped cream, but you could easily switch this up if you wanted. It will take you around an hour to make, and is ideal for serving guests during the Christmas holidays (or any occasion really). 
Frequently Asked Questions
What is the difference between gingerbread and a gingerbread cake?
Gingerbread, as a general rule, is soft and baked in a lof pan, with the texture of the bread. It is actually quite similar to gingerbread cake! What is different from both of these, are gingersnaps, which are crunchy and crispy, like cookies. 
Why is my ginger cake dry?
Gingerbread cakes can easily become too dry if you accidentally add too much flour, or too much ginger, without anything to blend the ingredients together. Try adding some liquids to make the cake a little moister!
Can you freeze homemade gingerbread cake? 
If you have made too much gingerbread cake, and want to keep some to eat at a later date, you can indeed freeze it. Just cut the slices that you want to freeze, wrap them in some plastic wrap, and put them in a freezer-safe ziplock bag. They should keep in the freezer for around a month or two. 
Final Thoughts
We hope that you try out some of the gingerbread cake recipes we included in our list and that you like them as much as we do.
Remember that you can easily adapt the quantities for each ingredient as you go, in order to make more or fewer servings. Oh, and don't be afraid to experiment with the ingredients to get a cake more suited to your personal preferences! 
As we have mentioned several times throughout the article, gingerbread cake is best served during the winter season, due to the warmth of the ingredients used. It is also perfect for the Christmas holidays, and to be served with some hot beverages.