Plenty of recipes use caramel but it isn't always the easiest thing to make from scratch.
Instead, a great alternative is to melt caramel candies.
But melting caramels can be tricky, and you may well end up with a sticky, scorched mess.
Therefore, you'll want to add some liquid to prevent scorching and keep the caramels moist.
Milk or cream is a great choice.
In this article, we're going to run you through a few different ways to melt caramel.
You'll be enjoying your delicious caramel apples in no time!
What You'll Need
A bag 14oz bag of caramel candies (soft caramels, not hard ones)
2 tablespoons of milk or heavy cream
Salted butter (optional)
Melting Caramels On The Stove
One of the easiest ways to melt caramel is to use the stove. Here's how to melt caramel using this method:
Step 1
Place your soft caramels into a standard-sized saucepan and place it on the stove top.
You could use a double boiler instead, and the process will remain the same.
It may be worth melting some salted butter over a low heat first in order to coat your pan and stop the caramel from sticking.
It will also add a little something to the taste!
Step 2
Add heavy cream. You'll need to add 2 tablespoons worth, or about 30ml. If using milk, use a measuring cup to measure out 30 ml.
This is just a suggestion, and you're welcome to use more if you want a thinner consistency.
Step 3
Warm the caramel candies and milk or cream mix over a medium heat for about 10-15 minutes, stirring constantly.
This will prevent scorching and warm the caramels more evenly.
Step 4
After a while, you'll notice you got yourself a pretty thick caramel 'sauce'.
It should be about the desired consistency for coating caramel apples, but you might want to add more milk or cream for a thinner consistency, for example if you intend to use the caramel sauce as a filling.
Step 5
Make sure you allow the caramel to cool before you use it. It doesn't have to be room temperature, so long as it isn't going to burn your mouth.
You can store your leftover caramel in an airtight container in the refrigerator.
Using The Microwave
Another great way to melt caramel is to use the microwave.
Remember you'll still need to use soft caramel candies.
Step 1
Place the caramel candies into a microwave safe bowl or dish.
Step 2
Add 2 tablespoons (30ml) of milk. You can use heavy whipping cream for a richer treat, or you can use water if you don't mind a less sweet taste.
Step 3
Microwave the caramel on the highest setting for about one minute.
Once done, remove the microwave safe bowl and stir the caramel briefly with a rubber spatula.
Step 4
Heat the caramels for a further one to two minutes, as required. Ensure you stir after each minute of heating. After each interval the caramel will become more and more smooth.
Eventually, it should become completely smooth.
Step 5
Let the melted caramel cool before you use it.
You can then store it in the fridge if you don't use all of it, just remember to heat it using your preferred method before using it again, as the caramel will harden.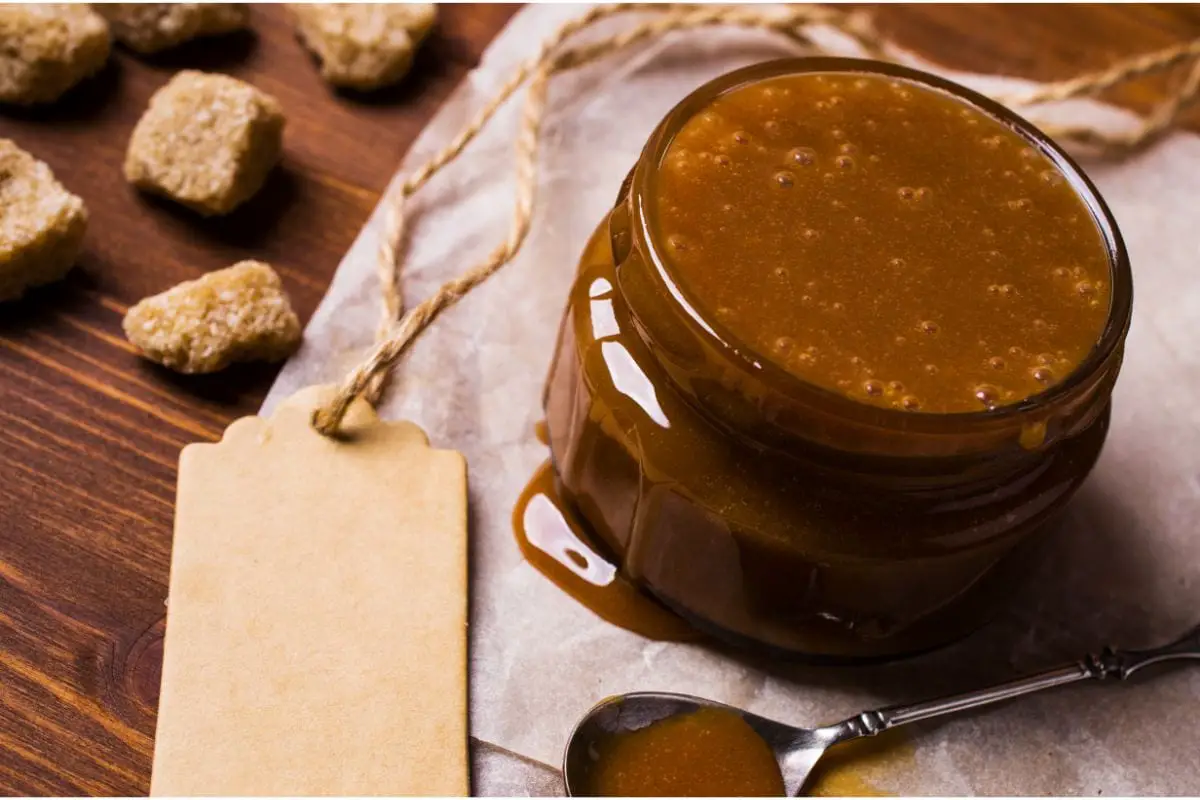 Using A Slow Cooker
Another excellent way to melt caramel candies is to use the slow cooker.
It'll be a little more time consuming, but you can leave your caramel to melt for a while and get on with other things in the meantime.
Step 1
For this method, you'll need a heat safe bowl. The bowl has to be small enough to fit inside the slow cooker without touching the walls.
Having said that, the size of the bowl will also depend on the amount of caramel you'd like to melt. Use a large bowl for bigger batches, and a small bowl for smaller ones.
Place the bowl in the slow cooker.
Step 2
Put the soft caramel candies and 30 ml of milk into the bowl. Be careful not to overfill the bowl. Ideally, you should leave an inch between your caramel candy and the rim of the bowl.
Remember, you can use cream or water instead of milk. As long as there is some liquid in there to keep the caramel moist, it doesn't really matter.
Step 3
Fill your slow cooker with hot water until it's about level for the caramel. In essence, you are creating a double boiler in your slow cooker.
Step 4
Cook the caramel candy and liquid mix on high for two hours. If your slow cooker has a timer, use this function. Make sure you leave the cooker on a heat-resistant surface.
Step 5
When the timer is up, you need to stir the caramel. Melted caramel can still appear solid until after you stir it, so make sure to give it a good stir.
You can let the caramel cook longer if the caramel is still lumpy after stirring. It may need a further 15-30 minutes.
Using a slow cooker is a great way to melt caramel, as you'll be able to keep your melted caramel warm for a few by using the slow cooker on a low heat setting.
Great for parties!
Step 6
As with the other methods, let the melted caramel cool a little. Any leftovers can then be stored in the refrigerator.
Using A Double Boiler
As mentioned earlier, using a double boiler follows much the same method as using a saucepan.
Of course, you'll have to remember to add a half cup to a cup or so of water to the bottom pan.
For this double boiler technique, you'll want to boil the water on a medium-high heat at first before lowering the heat to let it simmer as the caramel melts.
Final Thoughts
Those are just a couple of the ways to make yourself some tasty melted caramel from caramel candies.
If salted caramel is your favorite snack, you can simply add one teaspoon of salt to your melted caramel to make it!
Whatever you intend to use your melted caramel for, we hope this article has been helpful.